For sale: Four-bedroom terraced house, £650,000 – with previous owners' bodies in back garden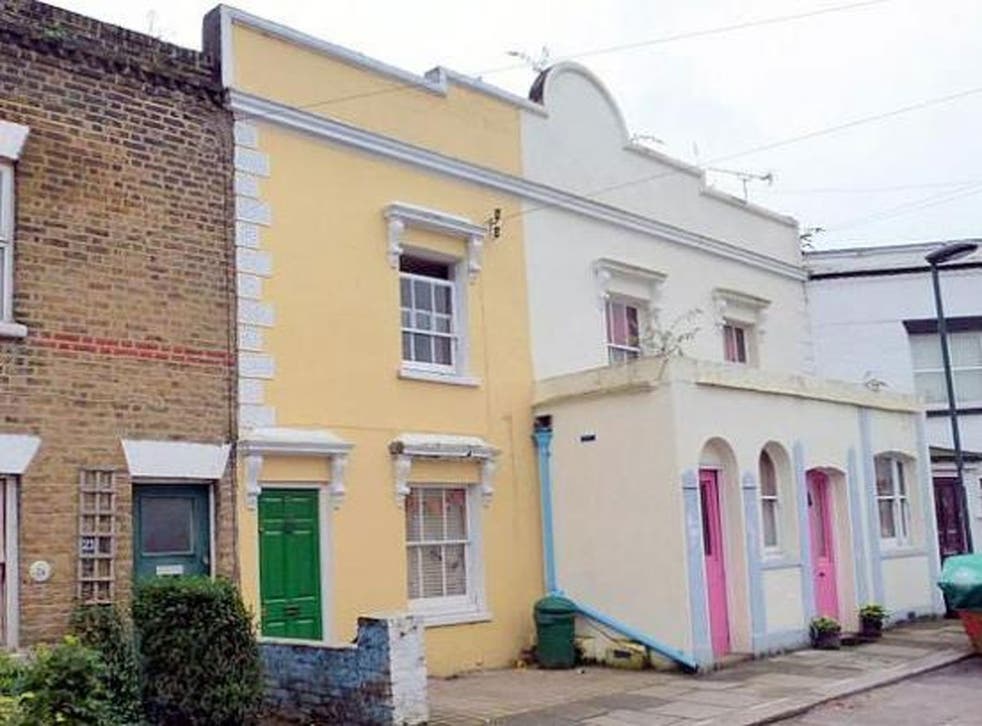 This property could be the ideal family home; situated in a leafy suburb in south-west London, it comes complete with four double bedrooms, four reception rooms, and a reasonably sized back garden. The only problem is that the previous owners are buried under the flower bed.
After running through the usual features and fixtures of the four-bedroom property in Teddington, Middlesex, the estate agent ends the description with a slight surprise: "The rear garden measures approximately 50ft in depth and has significant width. It is important to note that the previous owners last wishes were to be buried in this garden, which is where both currently rest."
The deceased occupants were Hugh and Joyce Griffin, both thought to be illustrators who worked in the town. Mrs Griffin died two years ago and was buried in the back garden by her husband, Mr Griffin, who later died on 23 February 2013.
The £650,000 property went on the market on Wednesday. Dating from 1875, it is expected to be sold to a developer, as it needs extensive repair work that could amount to an extra £100,000.
Oliver Barron, from Curchods Estate Agents in Teddington, said the house needs "everything doing to it" but admitted that there was a "definite level of interest" in the property. He added that the practice of garden burials was more common than thought in most populated areas of the UK.
If the new owners did want to remove the bodies, they would have to seek permission from the next of kin and pay an estimated £7,000.
The Environment Agency says that there are no laws preventing people from being buried on their own land and there is no need for planning permission; however, authorisation forms must be filled in to meet health regulations and to keep a record of the precise location of the burial site.
Regulators stipulate that garden graves must be at least 30 metres from any running or standing water and 50 metres away from any drinking water sources. The grave must also be deep enough to prevent foxes or dogs from digging up any loved ones.
The Natural Death Centre, a charity for natural burials, provides useful advice on the practicalities of grave digging on its website: "If you are digging a grave yourself, you need to be careful and have help. If you are fit and enthusiastic, it should take about three hours work to dig a four foot deep grave.
"Try and shore up the first two feet of the grave so that it is supported when the mourners stand around it, and work steadily so that you don't strain yourself. You might want to take a bucket to stand on so that you can get out of the grave at the end of a tiring day!"
In November 2013, a man from Colwick, Nottinghamshire, buried his wife in his front garden.
Philip Topham, 56, laid his partner of 18 years, Catherine, to rest after she died from cancer. He told the Nottingham Post at the time: "We've had the happiest times of our lives here, and she always saw the positive side of things."
"I told her where she would be buried when she was alive, and she said she was OK with it," he said.
He added that he did not care whether it would devalue the property, as "she is worth a million".
Register for free to continue reading
Registration is a free and easy way to support our truly independent journalism
By registering, you will also enjoy limited access to Premium articles, exclusive newsletters, commenting, and virtual events with our leading journalists
Already have an account? sign in
Register for free to continue reading
Registration is a free and easy way to support our truly independent journalism
By registering, you will also enjoy limited access to Premium articles, exclusive newsletters, commenting, and virtual events with our leading journalists
Already have an account? sign in
Join our new commenting forum
Join thought-provoking conversations, follow other Independent readers and see their replies