Forensic science cuts increasing risk of miscarriages of justice, watchdog warns
Falling standards could lead to innocent people being wrongly convicted or criminals walking free, says regulator
Chris Baynes
Friday 19 January 2018 17:30 Comments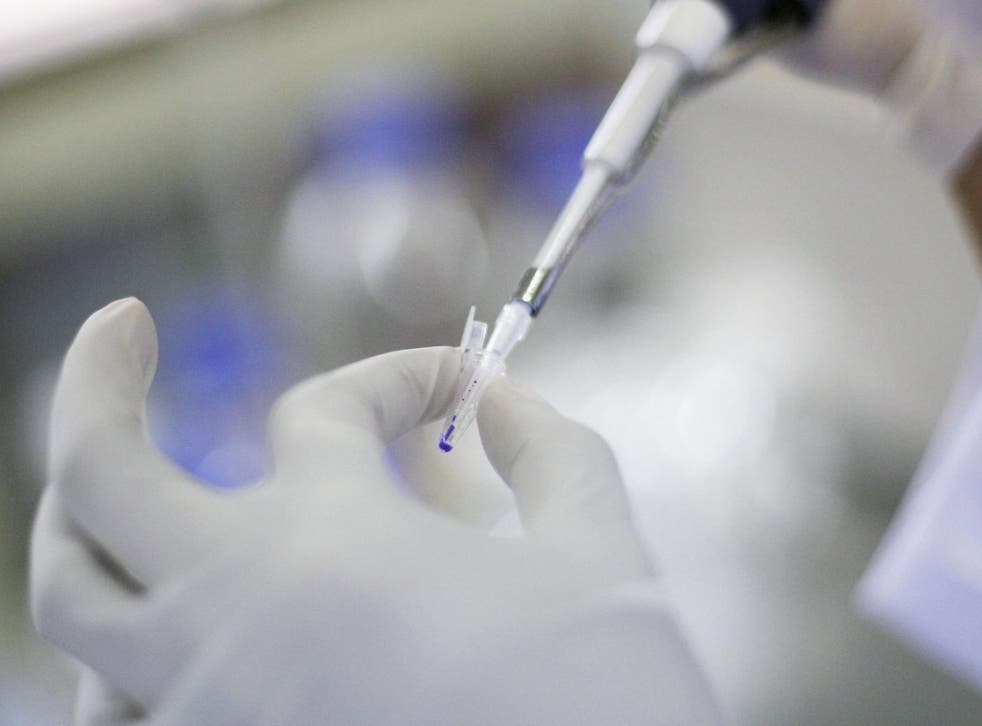 Cuts to forensic science work are increasing the risk of miscarriages of justice, an official watchdog has warned.
Innocent people could be wrongly convicted or criminals could walk free if crucial evidence is missed due to falling standards in the sector, said Forensic Science Regulator Gillian Tully.
Police forces are spending less on in-house forensic practices, while outsourcing is driving "more and more money" out of the system, she added.
Dr Tully detailed how scientists have been required to give expert advice based on interim forensic reports because some police forces have refused to pay for them to produce statements of evidence that can be admitted in court.
In her annual report, she said: "A year ago I warned that funding was too tight, and now even more money has been taken out of the system. We cannot continue on this path."
Financial pressures on both commercial and government-funded organisations have eroded the time available for professional development, the regulator added.
She called on the government to put her role on a statutory footing so she can ensure all bodies providing forensic science evidence in the criminal justice system meet the required high standards.
Dr Tully said: "My concern is there was no fat in the system as it was.
"The more pressure you put on people, the less time they have to spend on their actual work, the more you raise the risk of errors.
"The worst case is that there are miscarriages of justice, either through the wrong person being convicted or through justice being denied to somebody because, for example, the evidence wasn't found when it should have been."
Techniques including analysis of DNA, fingerprints and digital evidence play a major role in a range of criminal investigations.
The publicly owned Forensic Science Service, which previously provided police with the majority of such work, was controversially closed by Conservative ministers in 2012.
Many forces now outsource large volumes of casework to commercial laboratories, some of which are unaccredited and have no oversight.
Dr Tully warned some forces have also missed the deadlines to achieve standards in their own in-house forensic science practices, leading to a lack of independent assurance on the quality of the work.
She said: "Whilst it is understandable that senior police leaders have a wide range of priorities, if quality of forensic science provision is of insufficient priority to enable risks to be managed effectively and quality standards to be achieved, the logical result is that it will become unsustainable for any forensic services to be managed within some police forces."
UK news in pictures

Show all 50
Her report noted that progress has been made in the sector, with many organisations either meeting required quality standards or "well on their way" to doing so.
But some forensic practices have opted not to work towards the standards required for accreditation.
"Without statutory backing for my role, a number of small and micro-businesses have chosen, for financial reasons, not to move towards gaining accreditation and those that have met the quality standards have not yet been fully rewarded through the contracting process," Dr Tully said.
"Those not moving towards compliance should be in no doubt that their services will gradually receive fewer commissions and their practitioners will face more challenges in court."
A Home Office spokeswoman said: "It is for Chief Constables and Police and Crime Commissioners to decide how best to deploy resources to effectively manage crime and local priorities, including forensic services.
"However, we are clear that cost savings must not come at the expense of a reduction in quality standards."
She added that the government was committed to putting the regulator on a statutory footing "at the earliest opportunity".
National Police Chiefs' Council lead for forensics Debbie Simpson said: "As with much of policing, Chief Constables are being forced to make difficult decisions about how they utilise their limited resources, but we remain completely committed to meeting the requirements of accreditation and further improving confidence in the criminal justice system.
"Forces continue to develop in-house solutions and work with the private sector to deliver the highest possible quality of forensic services, and while some have not yet met the deadline for accreditation I am confident that they are fully committed to doing so."
Register for free to continue reading
Registration is a free and easy way to support our truly independent journalism
By registering, you will also enjoy limited access to Premium articles, exclusive newsletters, commenting, and virtual events with our leading journalists
Already have an account? sign in
Join our new commenting forum
Join thought-provoking conversations, follow other Independent readers and see their replies