Forth Road Bridge to reopen after temporary repairs
Repairs were completed nearly two weeks earlier than forecast
Samuel Osborne
Tuesday 22 December 2015 21:34 Comments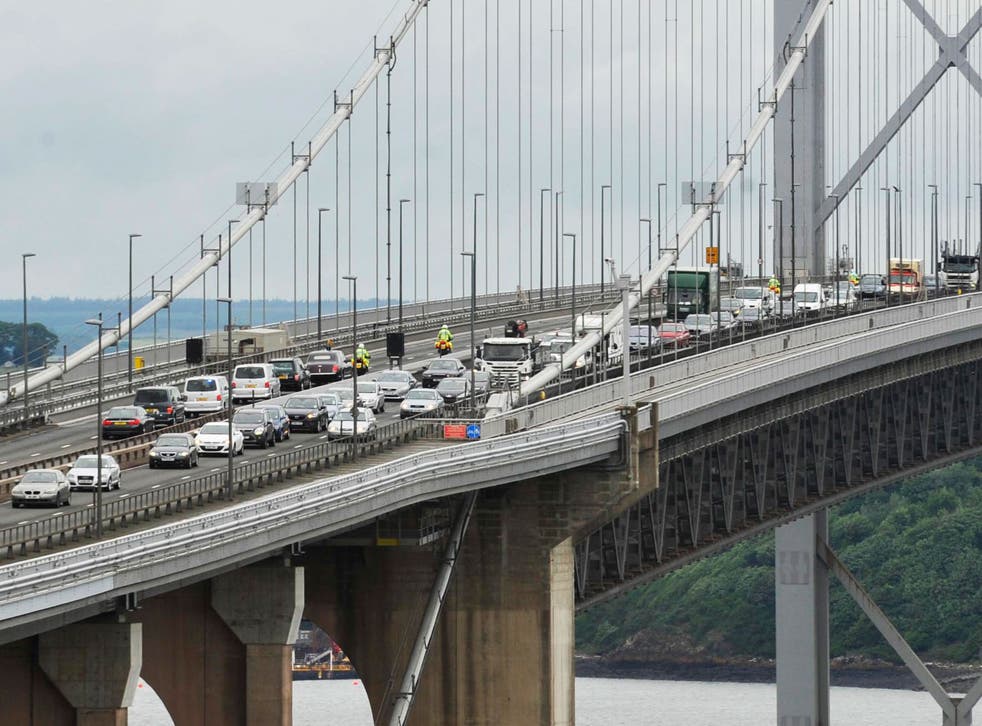 The Forth Road Bridge will reopen to cars and light vehicles from 6am on Wednesday after temporary repairs were completed ahead of schedule.
Repairs were completed nearly two weeks earlier than forecast, however heavy goods vehicles will not be allowed to cross for at least another six weeks as the repair is too weak to carry their weight.
The 51-year-old bridge was closed to all traffic on 4 December, after a 20mm crack was discovered in a support truss on its northern pier.
The bridge, which runs between Fife and Edinburgh, is used by an estimated 70,000 vehicles a day, the BBC reports.
Transport Minister Derek Mackay said: "I am pleased that we are now able to reopen the bridge to 90% of traffic, well ahead of schedule.
"Following rigorous testing and inspection of the temporary repair, experts have recommended the bridge is now ready to open to all traffic except HGVs.
"With the temporary solution now in place, the remaining work to install the long-term repair can safely proceed without the need for a full closure.
Register for free to continue reading
Registration is a free and easy way to support our truly independent journalism
By registering, you will also enjoy limited access to Premium articles, exclusive newsletters, commenting, and virtual events with our leading journalists
Already have an account? sign in
Join our new commenting forum
Join thought-provoking conversations, follow other Independent readers and see their replies