Four genocides we should also remember on Holocaust Memorial Day
Holocaust Memorial Day 'is the day for everyone to remember the six million Jews murdered in the Holocaust, and the millions of people killed Nazi Persecution and in subsequent genocides in Cambodia, Rwanda, Bosnia, and Darfur'
Samuel Osborne
Wednesday 27 January 2016 17:18 Comments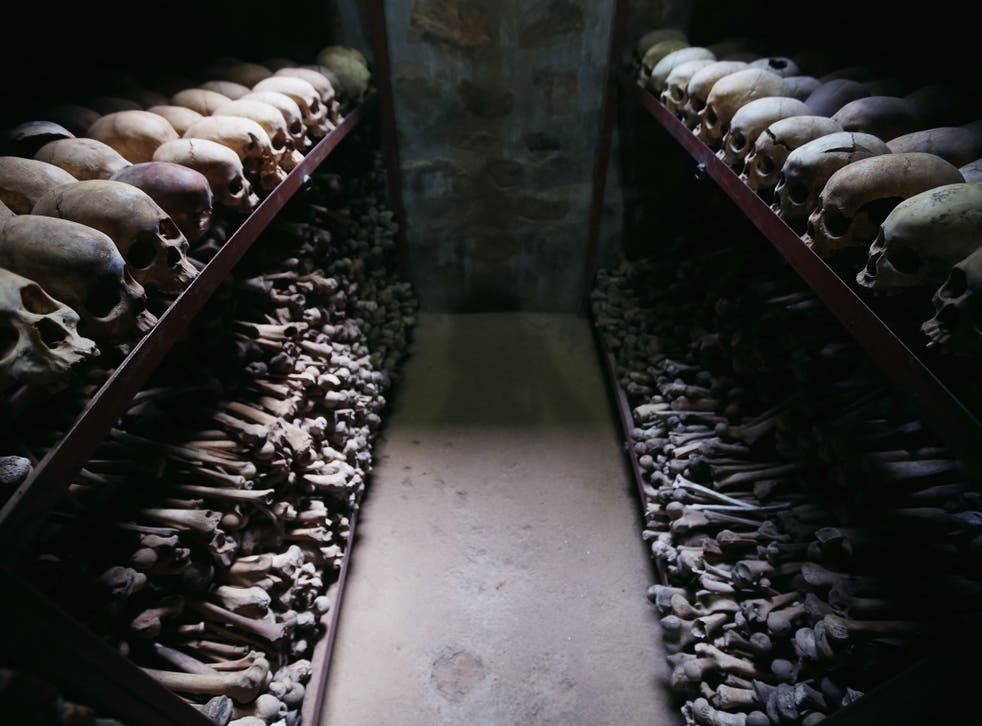 Holocaust Memorial Day is an annual day of remembrance, dedicated to the remembrance of those who suffered genocide.
It is, the Holocaust Memorial Day Trust explains, a "day for everyone to remember the six million Jews murdered in the Holocaust, and the millions of people killed Nazi Persecution and in subsequent genocides in Cambodia, Rwanda, Bosnia, and Darfur".
This year, 27 January marks 70 years since the liberation of the Auschwitz-Birkenau extermination camp. Around 100 Holocaust survivors walked back into the death camp they escaped from as children in commemoration.
Holocaust Memorial Day 2015: Haunting images of Auschwitz

Show all 20
For many, the word Holocaust conjures up images of the Nazi camps in which over 200,000 Jews were systematically murdered in one of the largest genocides in history, but Holocaust Memorial Day was also created to commemorate the subsequent genocides in Cambodia, Rwanda, Bosnia and Darfur.
These are the genocides we should also remember on Holocaust Memorial Day:
1. Cambodia
In Cambodia, Pol Pot's Khmer Rouge regime killed up to three million people between 1975 and 1979.
Up to 20,000 mass graves, known as the Killing Fields, have since been uncovered.
One Khmer Rouge leader said the killings were conducted for the "purification of the populace".
The Rwandan Genocide saw the genocidal mass slaughter of between 800,000 and one million people - mostly Tutsis - by the Hutu majority over the course of 100 days in 1994.
As much as 70 per cent of the Tutsi, and 20 per cent of Rwanda's total population, were killed.
Up to 500,000 women were raped during the genocide, causing more than 67 per cent of them to be infected with HIV.
During the Bosnian War, which took place in Bosnia and Herzegovina between 1992 and 1995, more than 8,000 Muslim Bosniaks, mainly men and boys, were massacred in the town of Srebrenica in July 1995.
The killings were perpetrated by units of the Bosnian Serb Army under the command of General Ratko Mladić.
Between 25,000 and 30,000 Bosniak women, children and the elderly were forcibly transferred to Bosnian government-held territory.
In 2005, Kofi Annan, then Secretary-General of the United Nations, described the Srebrenica Massacre as the worst crime on European soil since the Second World War.
Around 2,700,000 people were forced to flee their homes and expelled by Bosnian Serbs as part of widespread ethnic cleansing during the Bosnian War.
4. Darfur
Over 480,000 people have been killed and over 2.8 million displaced in the War in Darfur, which began in 2003 and continues to this day.
The Government of Sudan resonded to attacks by carrying out an ethnic cleansing campaign against Darfur's non-Arabs, leading the International Criminal Court to indict Sudan's president OMar al-Bashir for genocide.
It is regarded as the first genocide of the 21st century.
Register for free to continue reading
Registration is a free and easy way to support our truly independent journalism
By registering, you will also enjoy limited access to Premium articles, exclusive newsletters, commenting, and virtual events with our leading journalists
Already have an account? sign in
Join our new commenting forum
Join thought-provoking conversations, follow other Independent readers and see their replies