Gigantic 60,000 tonne cruise ship docks in tiny Cornish town - leaving locals fuming
Boat load of over 50s cruised into small Cornish town of Fowey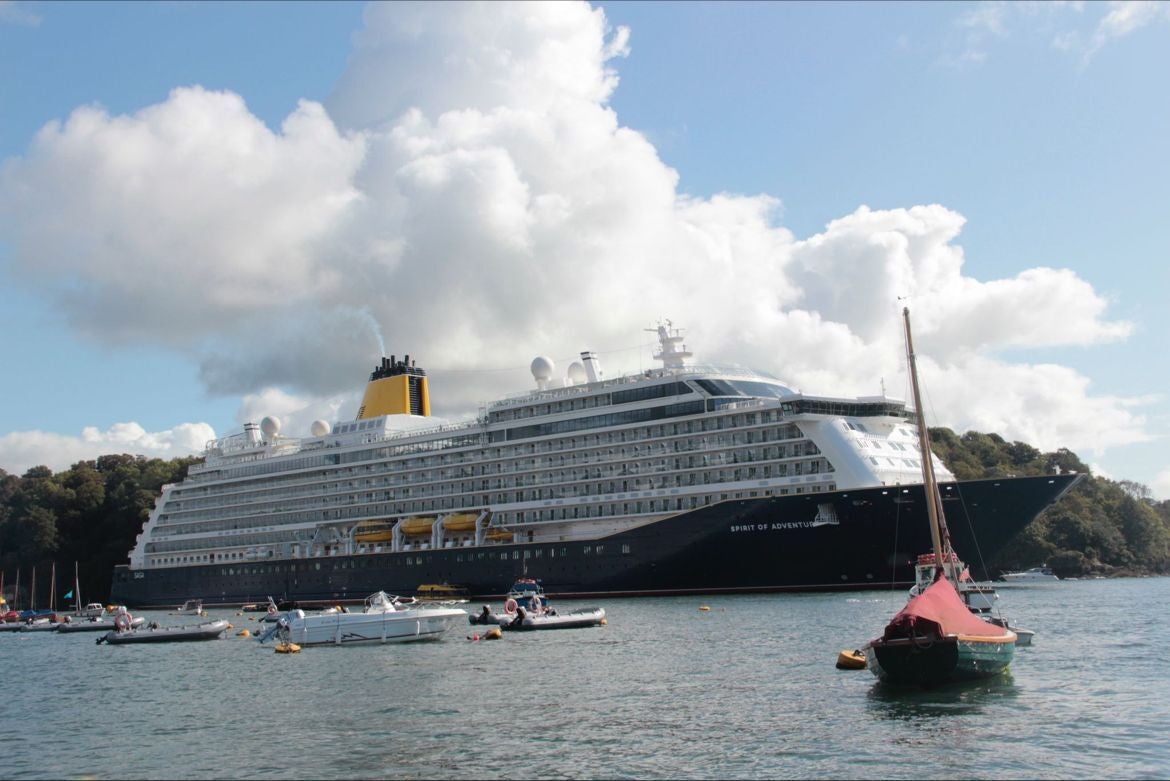 Residents of a tiny Cornish port town were left fuming when a 60,000 tonne cruise ship docked in their harbour - increasing the population by almost half.
The Spirit of Adventure arrived in Fowey on Sunday 3 September, and with a maximum passenger capacity of 987 marked a significant addition to the town's 2,240 residents.
The huge 774ft vessel towered over its surroundings and is the biggest boat to have ever moored in the quaint town, according to Fowey Harbour.
A spokesperson for Fowey Harbour welcomed the boutique cruise ship and said they hope to welcome larger vessels in the future to increase tourism.
Have you been affected by this story? Email lydia.patrick@independent.co.uk
However, some locals were not pleased with the giant visitor and took to social media to share their anger.
One social media user said: "The same thing will happen to Fowey Harbour that happened to Venice with these cruise ships.
"They destroy the area and overrun it with tourists. Venice finally banned them. Hopefully, Fowey will do the same."
Another complained: "Really out of place. I know it's good for Fowey's tourism but just looks awful in such a pretty harbour."
Previously residents of the town have also fought against second home-owners pricing out locals.
But not everyone was upset with the seafaring arrival, as other residents took to social media to welcome the new visitors.
One Twitter user said: "Us folk who actually live in Fowey love having the cruise ships here in our working port!"
Fowey Harbour also shared its delight at the arrival of the boat as 'the largest ever vessel to drop anchor in Fowey Harbour'.
They posted: "The SAGA Spirit of Adventure has enjoyed a fabulous day in the picturesque Cornish harbour."
According to reports, the boat arrived at 6am on Sunday and left that day at 5pm.
SagaCruises specialises in holidays for the over 50s, and 10 night tours on the Spirit of Adventure would set you back around £2,784.
Join our commenting forum
Join thought-provoking conversations, follow other Independent readers and see their replies