Fox attacked baby boy in cot, say police
Incident in a south London home leads to fresh calls for a cull of urban 'pest and menace'
Richard Osley
Sunday 10 February 2013 09:17 Comments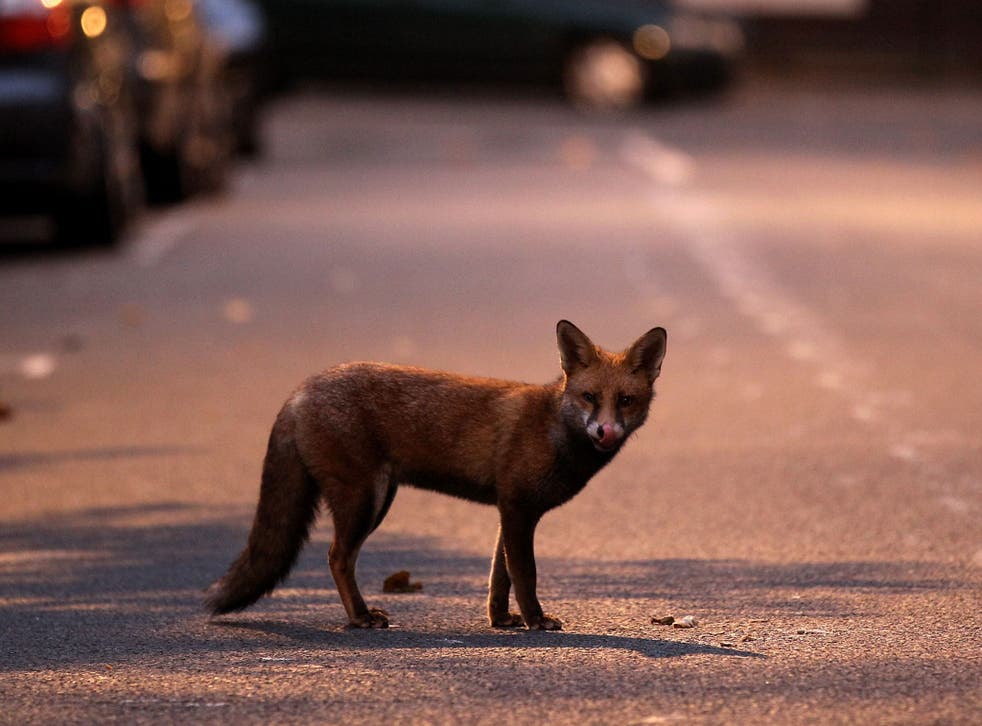 Surgeons have worked to repair a serious injury to a baby's finger caused by a fox which had crept into his bedroom and bit him while he slept.
The Metropolitan Police confirmed yesterday that inquiries were continuing into how the fox got inside the infant's family home in Bromley, south-east London.
The four-week-old baby was reportedly dragged from his cot by the animal on Wednesday afternoon. His mother told how she had heard her son screaming, rushed in and found the fox's teeth clenched around his hand.
Paramedics arrived and the injured infant was taken to St Thomas' Hospital for emergency treatment. He was said yesterday to be recovering well from his ordeal and the surgery.
The Mayor of London, Boris Johnson, said last night: "They may appear cuddly and romantic but foxes are also a pest and a menace, particularly in our cities. This must serve as a wake up call to London's borough leaders, who are responsible for pest control. They must come together, study the data, try to understand why this is becoming such a problem and act quickly to sort it out."
It is thought more than 10,000 foxes could be living in the capital.
An RSPCA spokeswoman said: "It's extremely unusual for foxes to attack young children or anyone. It's not typical fox behaviour at all. Foxes will come closer to a house if there are food sources. Then they can become quite bold, but they usually do back off and run away when there are people around."
There was a scare in Bromley last October when a family reported a fox had broken into their home and seemed to be heading towards a baby's bedroom. Joseph Gillinder, who found the fox in his hallway. said: "It is one thing to have the mangy horrible creatures waltzing around the neighbourhood but one actually came into my house while my back was turned for just a minute while putting out the bin. I'm not normally for any kind of culling, but when it comes to situations like this, I think a culling might be in order."
At the time, Bromley Council's public safety chief, Councillor Tim Stevens, said: "Bromley Council's approach to foxes is to discourage an increase in their population without physically harming them. This is achieved by advising residents to stop doing things that might encourage foxes."
Families in Hackney, east London, were famously advised to keep their doors locked in the aftermath of one of London's most high profile fox attacks in 2010, when Isabella and Lola Koupparis, nine-month-old twins, were mauled by a fox as they slept in their cot. The severity of the injuries to their arms and face led to a national debate on the dangers foxes could pose. A series of animal and wildlife experts tried to reassure the public with reminders of the rarity of fox attacks, Terry Nutkins, the popular animal programme presenter who died last year, insisted: "I can't remember a single verified case of a fox attacking a human unprovoked."
Supporters of a cull draw on cases where the foxes have appeared to attack without warning. In 2003, a four-year-old girl was bitten as she played in her garden in Tufnell Park, north London, while in 2011 Tammy Page, an ambulance driver, said a fox stole into her house through a cat-flap before biting her finger off. Angler Andrew Thomas needed 26 stitches to his face last November after a fox bit him while he slept in a tent near Uckfield.
A Metropolitan Police spokesman confirmed officers were alerted to the latest fox attack in Bromley by hospital staff on Wednesday afternoon.
A spokesman for the London Ambulance Service said: "We sent an ambulance crew and a member of staff in a response car. A baby was treated and taken to hospital."
Register for free to continue reading
Registration is a free and easy way to support our truly independent journalism
By registering, you will also enjoy limited access to Premium articles, exclusive newsletters, commenting, and virtual events with our leading journalists
Already have an account? sign in
Join our new commenting forum
Join thought-provoking conversations, follow other Independent readers and see their replies