Nazanin Zaghari-Ratcliffe: British-Iranian mother of one-year-old girl detained without charge in Tehran
Nazanin's British husband tells David Cameron: 'Please, do whatever you can to bring my wife home and bring my daughter home'
Adam Withnall Comments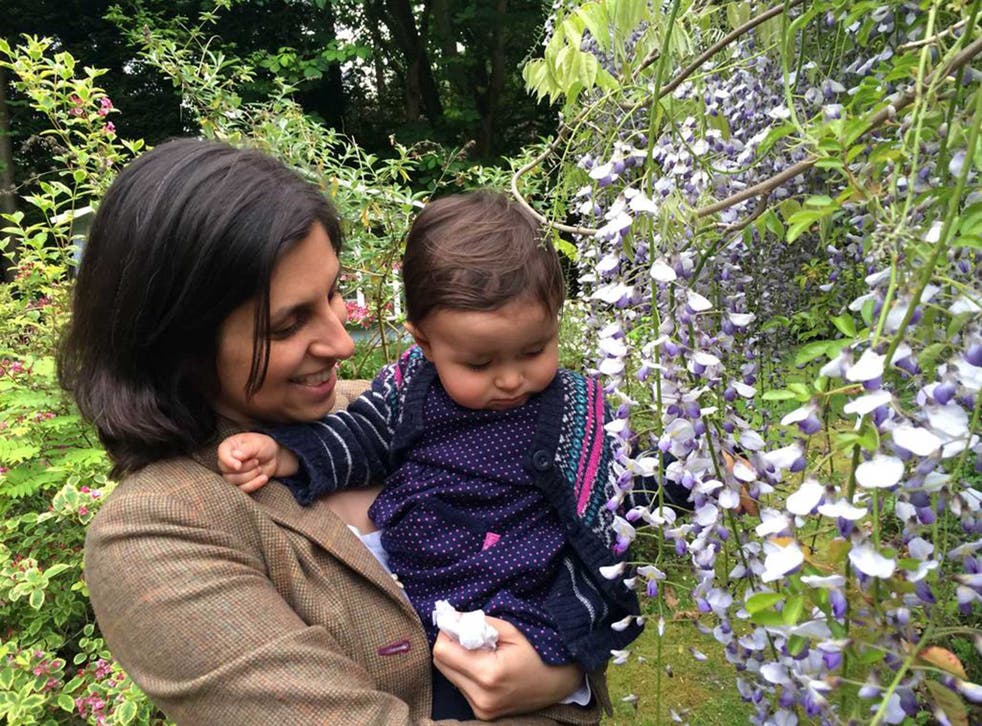 A British-Iranian mother and charity worker has been detained by the Iranian Revolutionary Guard, separated from her one-year-old baby daughter and held without charge in solitary confinement.
The family of charity worker Nazanin Zaghari-Ratcliffe, 37, is issuing an urgent appeal for David Cameron to use the newly strengthened relationship between the West and Iran to overturn her "outrageous and arbitrary" detention.
Ms Zaghari-Ratcliffe's British passport was confiscated, along with that of her baby, Gabriella, when she tried to return to London after a two-week holiday visiting family in Tehran.
Human rights attacks around the world

Show all 10
After being stopped at the check-in desk on 3 April, she was transported to an unknown detention facility some 1,000km away in Kerman Province.
Speaking to The Independent, her British husband Richard Ratcliffe said his wife was being interrogated daily and had been given no access to a lawyer or to see her daughter, who is being cared for by her grandparents. The family understands she has been made to sign a confession under duress, but does not know its contents.
Addressing the Prime Minister, Mr Ratcliffe said: "Please, do whatever you can to bring my wife home and bring my daughter home."
The authorities in Iran have confirmed they are holding the British citizen, her husband said, but refused to say on what grounds beyond the fact it is a "serious investigation involving national security".
A project manager for the Thomson Reuters Foundation development charity, Ms Zaghari-Ratcliffe has visited her family in Iran four times since Gabriella was born in June 2014.
And her husband said it was "absolutely crazy" she could be implicated in such apparently serious charges – a fact which will itself bring "suffering and cruelty" on her extended family in Iran.
"Nazanin is a kind, caring and very sociable person, a lovely and loving wife and mother, and it will be breaking her heart to be so far from her baby," Mr Ratcliffe said.
He called on Mr Cameron to use "whatever pressure [he] can to bring her at the very least out of solitary confinement".
"She draws strength from being with family and friends and other mums, being stuck away in solitary confinement will be killing her," he said.
Barbara Ratcliffe, Mr Ratcliffe's mother, said the whole family is "frantically worried about Nazanin's safety".
"We have been given false information and hope that she would be detained for a couple of days more and that was a month ago and still no Naz. We desperately need both Naz and Gabriella home."
Mr Ratcliffe has started a petition on Change.org calling on the Iranian government to "Free Nazanin", and said he hoped it could show "there is a community of people who care for her".
A spokeswoman for the Foreign and Commonwealth Office told The Independent: "We have been providing support to the family of a British-Iranian national since we were first informed of her arrest, and will continue to do so."
Register for free to continue reading
Registration is a free and easy way to support our truly independent journalism
By registering, you will also enjoy limited access to Premium articles, exclusive newsletters, commenting, and virtual events with our leading journalists
Already have an account? sign in
Join our new commenting forum
Join thought-provoking conversations, follow other Independent readers and see their replies