From Mozambique to Mortlake: The man who fell out of the sky
Three months after his body was found on a pavement near Heathrow Airport, police believe they have pieced together the extraordinary final days of a young African man travelling in search of a better life
Paul Peachey
Friday 21 December 2012 21:37 Comments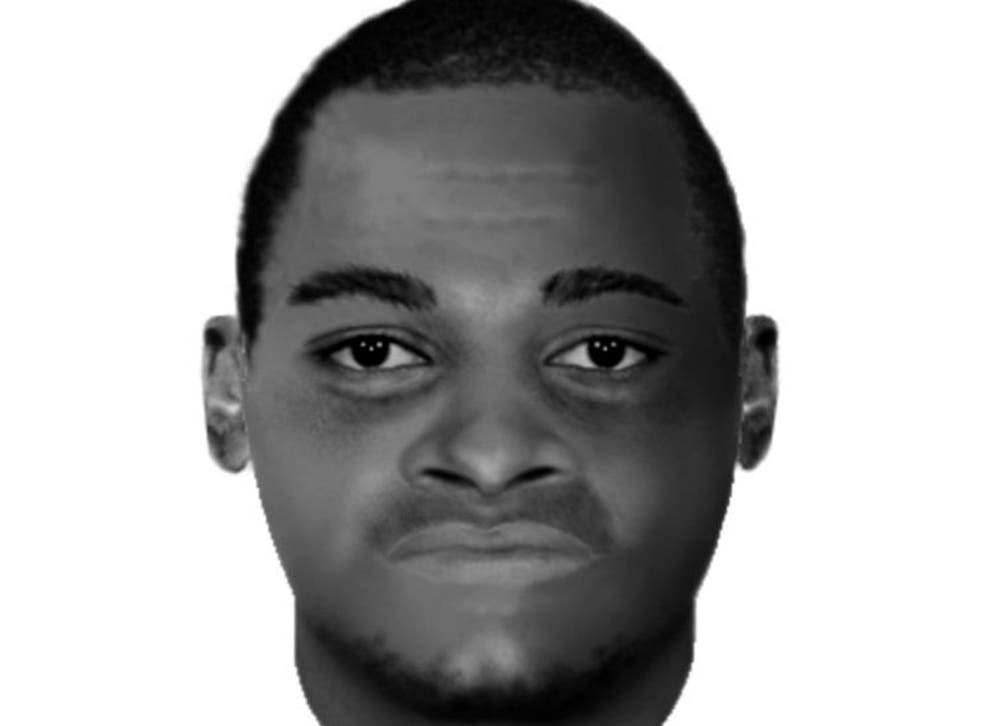 For more than three months he remained an unknown young African whose fatal decision to seek a better life in Europe ended with a 2,500ft drop through the sky near Heathrow Airport, as he fell from the undercarriage of a passenger jet as it prepared to land.
His identity has been a mystery since his body was found lying across the pavement in a wealthy suburban street early one Sunday morning, beneath the flight path, with a few rudimentary possessions and a small amount of money in his pockets.
But detectives think they have finally discovered the young man's name and nationality, after following a trail from a mobile phone SIM card found in his pocket, which they believe has led them to a former employer living in Switzerland.
The British-Swiss woman, who lived with her family in South Africa until 2010, said the description of the man was similar to one who worked for her as a housekeeper and gardener. Crucially, she gave police the unprompted detail that makes them believe they have the right man: a crudely inscribed tattoo on his upper left arm with the letters ZG. The letters, she explained, were the initials for his nickname.
Details of the life and death of the man in his 20s from Mozambique have begun to emerge and suggest that he travelled across southern Africa in search of work before making the fateful decision to seek his fortune in Europe.
The man's broken body was discovered by two brothers walking to church on Sunday 9 September in East Sheen, west of London. Detectives called to the scene thought at first that he was the victim of a gun attack or possibly a beating with a baseball bat.
But the nature of his injuries and a witness who heard a single thump at precisely 7.42am pointed to another source: flight BA76 from Luanda, the capital of Angola, which had just lowered its undercarriage on its final approach to Heathrow.
The young man, dressed in casual clothes and trainers with pieces of tissue paper in his ears, may well have been dead before he fell from the plane. Temperatures are likely to have fallen to below -60C during the 4,000-mile flight.
Police initially assumed that the man, aged between 25 and 30, was from Angola, but he had precious little to go on. He was carrying no documents or passport and his meagre possessions hinted at several possible nationalities.
His mobile phone – with an Angolan provider, Movicel – was smashed beyond repair. The SIM card was locked and has resisted attempts to reveal its numbers. He was carrying a bundle of Angolan currency, a coin from Botswana and a second SIM card from Zambia.
That card was not locked and revealed seven numbers: one in Switzerland and the remainder in Botswana and Zambia. It also showed one text message, apparently to the dead man's phone, saying: "I need a favour."
When Detective Sergeant Jeremy Allsup, the officer leading the inquiry, tried the Swiss number he could not reach anyone. "What I wanted was to find I was speaking to this person's father or mother," he explained yesterday.
But then earlier this week he had a breakthrough: a woman responded, intrigued by the detective's call. She told him that the description matched her housekeeper and gardener in South Africa, a man who still had family in Mozambique and had crossed the border, like thousands of his countrymen seeking work.
What happened to him after 2010, when she left the country, remains unclear, but the possessions in his pocket suggest that he took the route northwards into Botswana and Zambia before crossing the border into Angola. The former Portuguese colony, like his home nation, was experiencing an economic boom from its oil riches. Yet it remains a deeply divided society, according to Paula Roque, an Angola analyst at Oxford University. "It's a country that has been at war for 30 years," she said. "There has been no reconciliation and there has been no attempt to reintegrate the country. It's so divided on many fronts."
Any hopes he had for a better life in Angola appear to have been dashed. His former employer told Det Sgt Allsup that she knew he was in Angola in September and that he had told her he was seeking a new life in Europe.
Under the cover of darkness, he eluded security and the private guards that British Airways uses in "high-risk" countries to prevent intruders from getting on board its aircraft. BA said the pilots would have carried out a pre-flight check around the aircraft before boarding, and a spokesman said there was "no direct evidence" that he had been on the BA flight.
Luanda's international airport highlights the inequalities of Angola's society. Helicopters line up on the tarmac to take arriving oil executives straight to their offshore rigs, avoiding the slum communities built right up to the airport fence.
Rafael Marques de Morais, a human rights campaigner based in Luanda, said: "The situation for the youth, especially those who cannot find jobs, is very tough. Luanda is a very expensive city with very few basic services to keep up with demand.
"Conditions can be very harsh for any citizen who does not have the means to be spending hundreds of dollars on basically nothing."
Police are now contacting officials in Mozambique to try to get in touch with his family, to provide a formal identification before he is named.
But what makes a man so desperate that he will undertake such a journey? Research undertaken in the United States suggests that only one in five will survive such a journey. Outside the pressurised cabin there is too little oxygen at normal cruising heights to remain conscious, and temperatures can drop to -63C.
It is a strong possibility that the man was dead when the plane slowed to 160mph as it flew over Portman Avenue in East Sheen at 7.42am on its final approach into Heathrow.
Flowers were left at the spot where he fell, along with a poem, "The Man who fell to Earth". At least, soon, the man should have a name.
Anyone with information about the man should contact the Metropolitan police on 0208 247 7202 or Crimestoppers on 0800 555111.
A wing and a prayer: Aeroplane stowaways
Tighter and more sophisticated modern border controls have forced people to take ever greater risks to flee their countries, according to the Refugee Council. And there are fewer greater risks to take than stowing away in a passenger jet.
A US expert on the health effects of stowaways has identified 96 cases around the world where people have tried to hide in the wheel housing since 1947. More than 75 per cent of those cases have resulted in death. Most of those who have survived have been from short-haul flights, or when airliners have to fly at lower altitudes.
There have been remarkable cases of survival, including one man who flew in the undercarriage from Tahiti to Los Angeles in 2000 and recovered despite having a body temperature lower than what was believed necessary for life. But on most long-haul flights, few arrive alive.
"People don't survive travelling in undercarriages of aircraft," said Det Sgt Jeremy Allsup. "Stowaways from countries in Africa have all perished."
A cluster of cases has been reported near where the body of an African man was found in September underneath the flight path on the approach to Heathrow. Det Sgt Allsup cited the case of a 21-year-old Pakistani who was found dead in the car park of a Homebase in Richmond in 2001. In August, the remains of another man were found in the landing gear of a plane after it landed at Heathrow from Cape Town.
"As border controls have become more sophisticated and more widespread, legal and safe routes to protection in Europe have been cut off," said a 2008 report by the Refugee Council. "Routes have become more dangerous, more circuitous and more crowded as refugees are driven to more desperate means to reach safety."
There are two flight paths into Heathrow, one a mile to the north of the other, which switch at 3pm to try to reduce the impact on families living below. Computer simulations show flights travelling right over Portman Avenue as they descend into Heathrow. "When bodies fall it's in that area from Barnes to about East Sheen to Richmond," said John Stewart, of HACAN ClearSkies which campaigns against aircraft noise in the area.
The threats to the stowaways are many, from being crushed as the undercarriage rises into the cramped wheelspace and from hypoxia – an shortage of oxygen – and hypothermia while in flight.
The tragedies also highlight flaws in security. Stowaways exploit open doors in airport terminals, breaking through perimeter fences and eluding security checks at departure gates, said Philip Baum, the editor of Aviation Security International.
Paul Peachey
Register for free to continue reading
Registration is a free and easy way to support our truly independent journalism
By registering, you will also enjoy limited access to Premium articles, exclusive newsletters, commenting, and virtual events with our leading journalists
Already have an account? sign in
Join our new commenting forum
Join thought-provoking conversations, follow other Independent readers and see their replies