More than one in 10 households living in fuel poverty, figures show
Millions of families in England unable to meet costs without falling below poverty line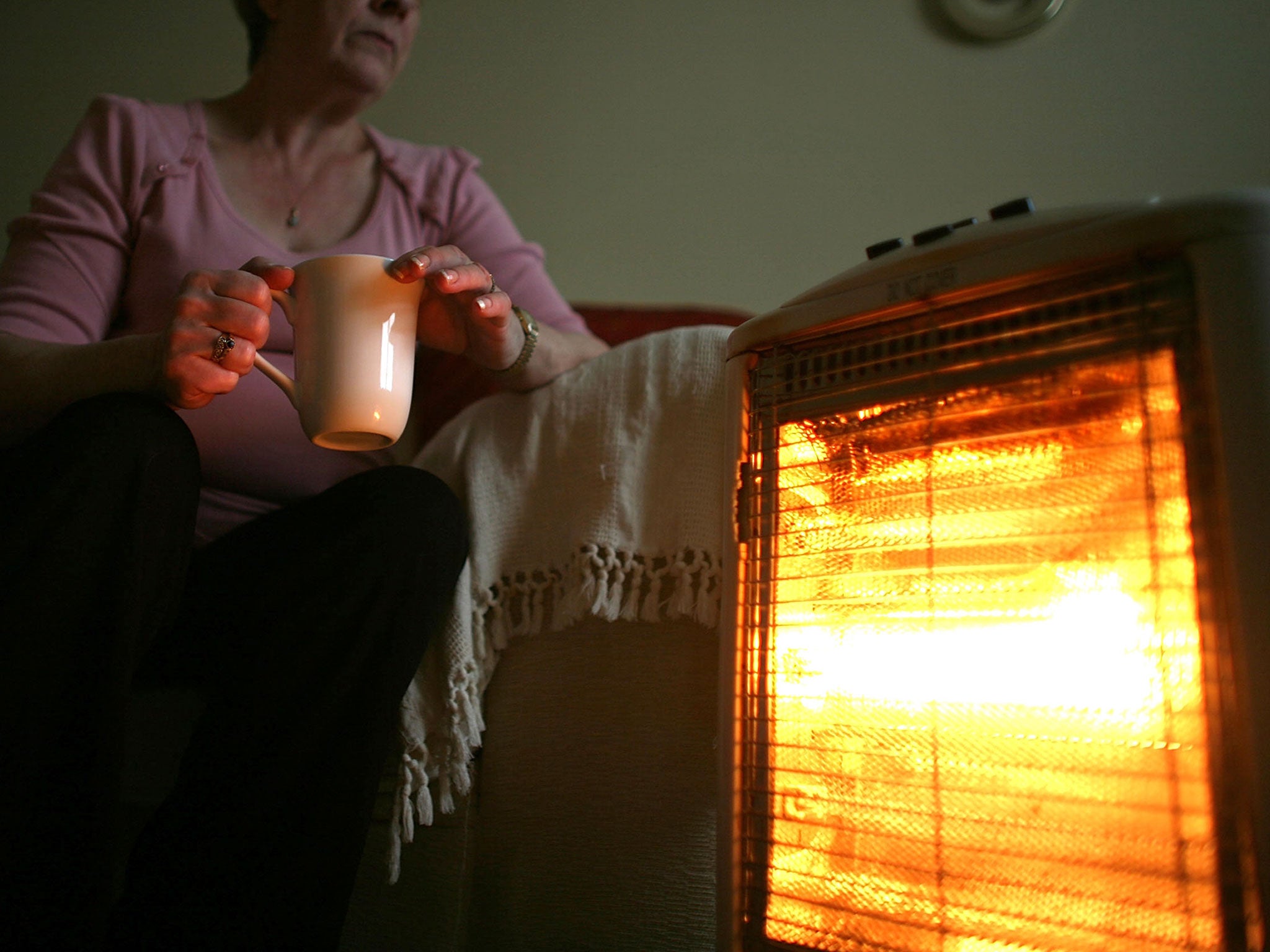 More than one in 10 households in England are living in fuel poverty, new figures reveal, in what has been branded a "national scandal".
A government report said more than two-and-a-half million families were unable to pay the costs associated with heating their homes without falling below the poverty line in 2016 – an increase of 69,000 on the previous year.
Single-parent households fared worst, with more than a quarter (26.4 per cent) struggling to afford the bills. This compared with 15 per cent of couples with children, 10 per cent of lone people under 60 and 9 per cent of couples over 60.
The figures show that while the number of people in fuel poverty had been steadily reducing between 2009 and 2012, it increased by 9 per cent in the four years after the Conservatives took power.
Politicians have accused ministers of presiding over a "broken energy system", warning that fuel poverty can have a detrimental impact on health as well as increasing the risk of mental health problems and negatively impacting children's education.
The average gap between the bills that fuel-poor households faced and what they could afford to pay was £326, down 4 per cent on the previous year and continuing a downward trend since 2012.
Levels of fuel poverty were highest in the private rented sector, where almost a fifth of households (19 per cent) were struggling with bills and where difficulty in meeting the costs is more acute.
It comes amid mounting concern over the high poverty rates across the UK, highlighted in a major report by the Joseph Rowntree Foundation (JRF) earlier this month which showed more than 1.5 million people were destitute last year.
Research by National Energy Action and climate-change charity E3G published in February found that more than 3,000 people were "needlessly" dying each year in the UK because they could not afford to properly heat their homes, and called for urgent action to end to the devastating but "entirely preventable" tragedy.
Responding to the latest figures, Rebecca Long Bailey MP, Labour's shadow business secretary, said it was a "national scandal", suggesting it was the result of "rip-off prices, a broken energy system and a government that doesn't care".
"While energy bills continue to rise, the Conservatives' energy price cap is still not in place and is not expected to be until the end of the year, over 18 months after the promise was made," she added.
Amelia Womack, co-leader of the Green Party, said: "Being able to heat your home should be a basic human right. Yet these figures show the proportion of people in Britain facing fuel poverty went up between 2014 and 2016 – with the poorest hit hardest.
"We know that fuel poverty not only has a detrimental effect on health, but it increases the risk of mental health problems and impacts children's education.
"No one should have to choose between putting food on the table or heating their home, and it is outrageous that despite knowing people are living with these choices the Government hasn't done anything to address the issue."
Ms Womack said the government must urgently launch a national scheme of home insulation to ensure everyone is able to heat their home, as well as supporting community solar schemes to make energy more affordable.
"These measures should be backed up by a genuine living wage which gives people what they really need to survive in Britain today," she added.
A spokesperson for the Department for Business, Energy and Industrial Strategy said: "This government is driving £6 billion into tackling the root cause of fuel poverty through energy efficiency upgrades installed in some of our poorest homes over the next ten years.
"We have outlined plans to extend the Warm Home Discount, so more suppliers offer over two million low income households £140 off their energy bills and are capping energy tariffs this winter to further protect consumers."
Join our commenting forum
Join thought-provoking conversations, follow other Independent readers and see their replies