Petrol prices hit new record for eighth day running as average cost of litre reaches 167p
'Window for pump prices to come down appears to have been well and truly closed,' RAC spokesperson says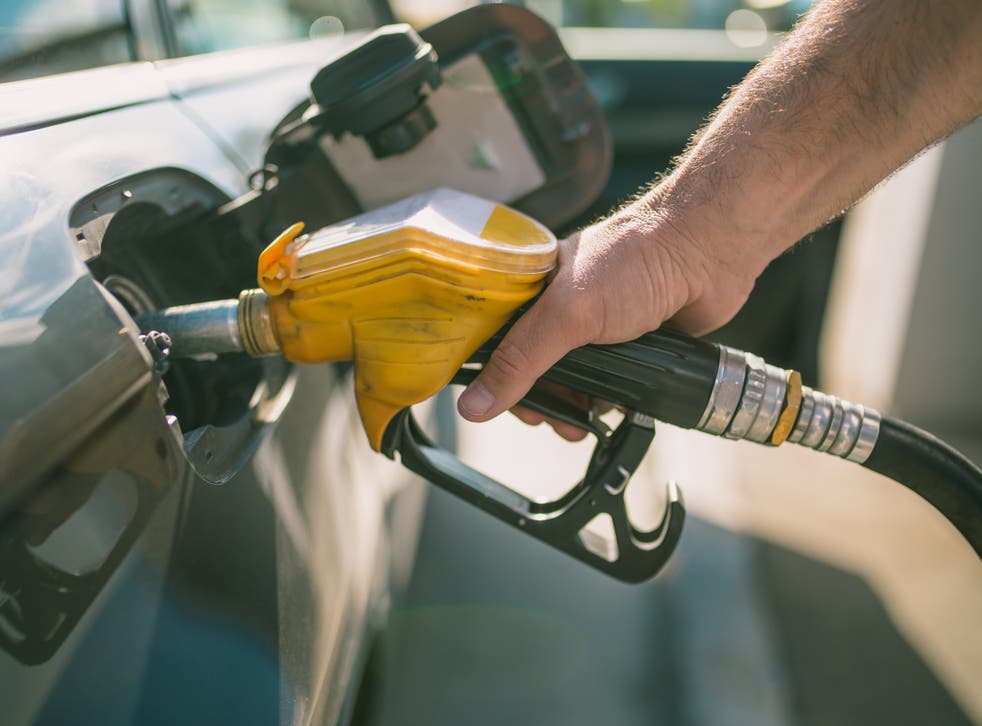 Petrol prices in the UK have hit a new record for the eighth day in a row at £1.67 a litre, while diesel also reached an all-time high at £1.79 a litre.
Motorists have been hit by rising costs at forecourts in recent weeks, which has led to warnings the country could go into a "de-facto lockdown" as a result.
Prices have increased sharply since Russia invaded Ukraine, with global oil prices spiking.
On Sunday, fuel costs rose once again to reach a new all-time highs.
Figures from data firm Experian Catalist showed the average cost of a litre of petrol at UK forecourts was 167p.
Meanwhile, the average cost of a litre of diesel was 179p.
The RAC told The Independent petrol prices had hit new highs every day between last Sunday and the one before, while diesel prices had hit new records across five of the last seven days.
Luke Bosdet from the AA said: "Wholesale petrol and diesel costs started to fall away dramatically on 9 March, yet more than 10 days later prices at the pumps continue to set new records."
Rishi Sunak, the UK's chancellor, is reportedly gearing up to slash fuel duty as motorists grapple with increasing costs at pumps.
Simon Williams from the RAC said "the window for pump prices to come down appears to have been well and truly closed" as both oil prices and wholesale fuel costs were rising.
"While there has been talk of a 5p cut in fuel duty, this may not be deep enough to make a real difference to drivers who are facing the highest ever costs to fill their tanks," he said.
Gordon Balmer from the Petrol Retailers Association, which represents independent forecourts, said "we don't want to charge" record prices as "many of our members know their customers personally".
Asked if average prices could soon hit 200p per litre, he told Sky News that fluctuating wholesale costs mean pump prices "could go up to that level" but this was "very hard to predict" in current cirumstances.
Register for free to continue reading
Registration is a free and easy way to support our truly independent journalism
By registering, you will also enjoy limited access to Premium articles, exclusive newsletters, commenting, and virtual events with our leading journalists
Already have an account? sign in
Register for free to continue reading
Registration is a free and easy way to support our truly independent journalism
By registering, you will also enjoy limited access to Premium articles, exclusive newsletters, commenting, and virtual events with our leading journalists
Already have an account? sign in
Join our new commenting forum
Join thought-provoking conversations, follow other Independent readers and see their replies