Funeral of British prisoner Dr Abbas Khan found dead in Syria to take place on Boxing Day
Doctor was on the verge of being released when his family were told of his death by what the Syrian government calls suicide and they say was murder
Agency
Wednesday 25 December 2013 12:48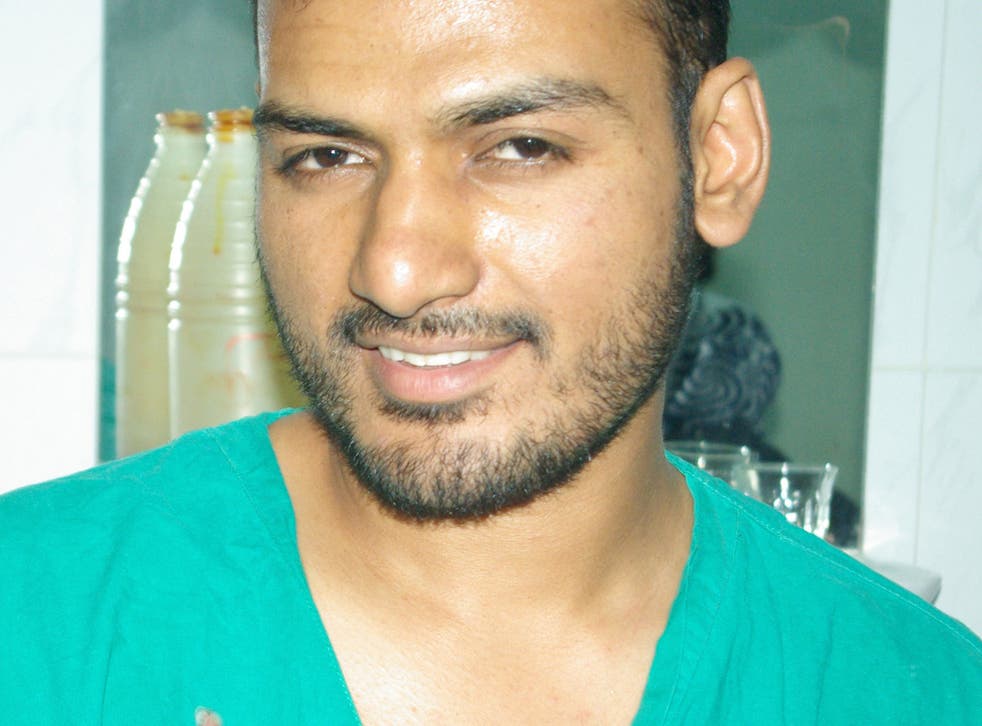 The funeral of a British doctor who died while being held in custody in Syria will take place on Boxing Day.
Dr Abbas Khan was on the verge of being released when his family were told of his death by what the Syrian government calls suicide and they say was political murder.
The 32-year-old orthopaedic surgeon from London was captured in November last year in the ancient city of Aleppo after travelling from Turkey to help victims of hospital bombings. His death was announced on December 17.
Dr Khan's family released a statement via their solicitor Nabeel Sheikh today, announcing plans for his funeral and burial.
He said: "Dr Abbas Khan's funeral prayer will take place at midday on Boxing Day at Regent's Park Mosque, London.
"Dr Khan will then be taken to Ilford, east London, to be laid to rest. Anyone who wishes to pay their respects is welcome to attend."
The doctor's mother Fatima has denied claims made by Syria's deputy foreign minister Faisal Mekdad that her son killed himself.
Earlier this month, the family revealed a letter in which the doctor expressed his optimism at being released, and his hopes of being home in time for Christmas.
Dr Abbas leaves behind his wife Hanna, 30, son Abdullah, six, and daughter, Rurayya, seven.
PA
Register for free to continue reading
Registration is a free and easy way to support our truly independent journalism
By registering, you will also enjoy limited access to Premium articles, exclusive newsletters, commenting, and virtual events with our leading journalists
Already have an account? sign in