G4S wins £300m government contract to run 'mega-prison'
Security firm chosen to manage Wellingborough jail a year after being stripped of crisis-hit Birmingham prison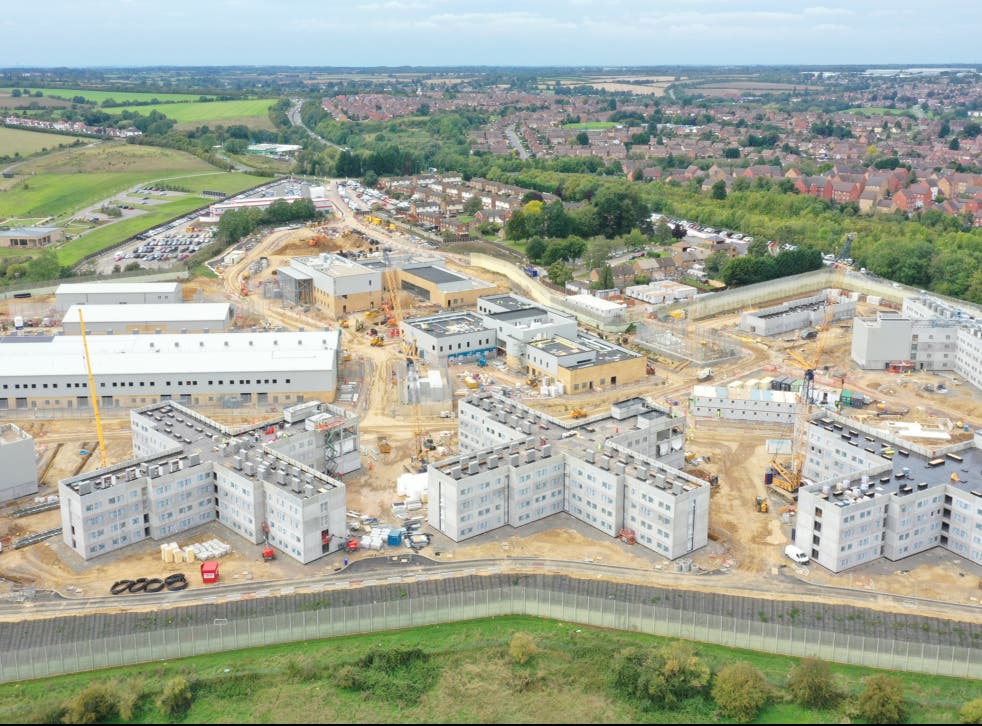 G4S has won a £300m government contract to run a new "mega-prison" which will house 1,680 inmates.
The Ministry of Justice (MoJ) selected the security company to manage HMP Five Wells, a category C jail in Wellingborough, despite a series of scandals and after the firm was stripped of its contact to run crisis-hit Birmingham prison last year.
The government had named G4S as its preferred choice to run the new £253m prison in July but faced a legal challenge from a rival bidder.  
Prisons minister Lucy Frazer confirmed on Tuesday the company had been awarded the 10-year contract.
Five Wells is set to open in early 2022, on the site of a former jail which closed in 2012, creating 700 jobs.
Birmingham prison was taken back into state control in April last year after G4S was stripped of the contact seven years early.
The jail, one of the largest in the country, had plunged into crisis under private management, according to damning findings by the chief inspector of prisons, Peter Clarke.
His report likened scenes to a war zone and said inmates walked around "like zombies" while on drugs and flouted rules with impunity.
G4S also pulled out of running Brook House immigration removal centre near Gatwick Airport last year and stopping running Medway secure training centre in Kent in 2016 after BBC's Panorama programme broadcast undercover footage of inmates and detainees being allegedly assaulted and verbally abused at two sites.
The company runs four other prisons - Altcourse, Parc, Rye Hill and Oakwood - which have won praise from inspectors.
But just days after it emerged G4S was the front-runner for the Wellingborough contract, the firm was fined £38m by the Serious Fraud Office for "dishonestly" overcharging the government for the electronic tagging of offenders.
Frances Crook, chief executive of the Howard League for Penal Reform, said: "At a time when we should be investing in public health, ministers are once again pouring millions into the coffers of G4S. Even after a major tagging scandal and the disastrous management of Birmingham prison, the profiteers of punishment continue to be rewarded for failure.
"Unfortunately, the people of Northamptonshire will be the ones picking up the tab, as a huge new prison in their county will bring more crime and heap more pressure on police, hospitals and other public services."
David Lammy, Labour's shadow justice secretary, said: "G4S's past performance illustrates the failings of privatisation in the justice system. Its well-publicised failure to manage HMP Birmingham led to reports of violence, unsanitary conditions, drink, drugs, and the bullying of staff.
"Serious questions must be asked about why the government has handed the contract for the new prison in Wellingborough to G4S."
The MoJ said the UK's privately run prisons were "among the best-performing across the estate and have been consistently praised by independent inspectors".
It added 95 per cent of inspection scores awarded to jails run by G4S graded their performance as good or reasonably good.
An MoJ spokesman said: "G4S-managed prisons have also brought innovative new approaches to offender rehabilitation, including a cutting-edge families intervention programme and peer-led initiatives, praised by prison inspectors for building 'excellent personal and social skills' so prisoners contribute in jail and are prepared for resettlement."
Graham Levinsohn, UK chief executive of G4S, said: "In partnership with the Ministry of Justice, our mutual aim is to ensure that Five Wells becomes the blueprint for innovation, rehabilitation and modernisation in the prison service."
Register for free to continue reading
Registration is a free and easy way to support our truly independent journalism
By registering, you will also enjoy limited access to Premium articles, exclusive newsletters, commenting, and virtual events with our leading journalists
Already have an account? sign in
Register for free to continue reading
Registration is a free and easy way to support our truly independent journalism
By registering, you will also enjoy limited access to Premium articles, exclusive newsletters, commenting, and virtual events with our leading journalists
Already have an account? sign in
Join our new commenting forum
Join thought-provoking conversations, follow other Independent readers and see their replies