Government to slash maximum stake on fixed-odds betting terminals to £2 in bid to tackle problem gambling
Controversial machines currently allow users to bet up to £100 every 20 seconds on virtual casino games and horse racing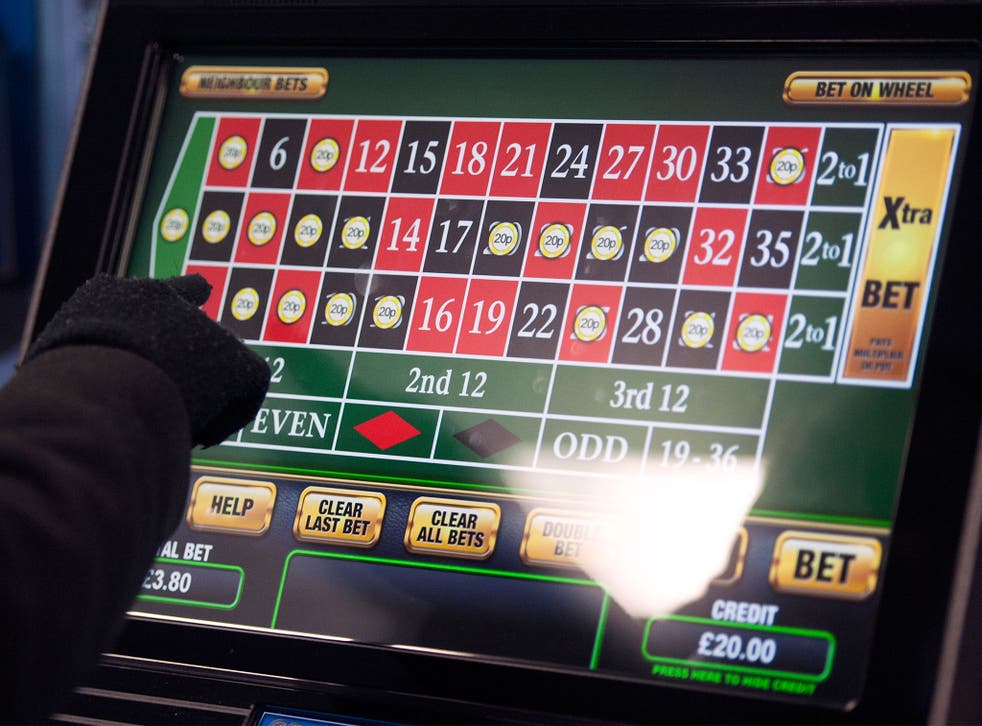 The maximum stake on fixed-odds betting terminals (FOBT) will be cut from £100 to £2, the government has announced.
The move follows lengthy consultations over the machines, dubbed the "crack cocaine of gambling" by critics due to their potentially addictive nature.
Bookmakers have previously claimed moves to slash the maximum stake on FOBTs would lead to the loss of thousands of jobs in the industry.
The government said the new measures would cut the potential for gamblers to rack up huge losses and reduce harm inflicted as a result on the wider community.
"Problem gambling can devastate individuals' lives, families and communities," said sports minister Tracey Crouch, announcing the move on Thursday.
"It is right that we take decisive action now to ensure a responsible gambling industry that protects the most vulnerable in our society.
"By reducing FOBT stakes to £2 we can help stop extreme losses by those who can least afford it.
"While we want a healthy gambling industry that contributes to the economy, we also need one that does all it can to protect players."
FOBTs currently allow users to bet between £1 and £100 every 20 seconds on casino games such as virtual roulette, or simulated horse and greyhound races.
The British public loses around £1.8bn each year betting on the machines, according to figures released by the Gambling Commission.
Bookmaker William Hill warned the decision to limit the maximum stake on FOBTs could see around 900 of its shops become loss-making, adding a "proportion" risked closure.
UK news in pictures

Show all 50
"The government has handed us a tough challenge today and it will take some time for the full impact to be understood, for our business, the wider high street and key partners like horse racing," said William Hill chief executive Philip Bowcock.
"We will continue to evolve our retail business in order to adapt to this change and we will support our colleagues as best we can.
"Despite the challenges presented by this decision, our teams will compete hard and offer great service to William Hill customers."
Gambling giant Paddy Power Betfair said it welcomed the move to help improve the sector's image, but warned it could hit its gaming revenues by between £35 million and £46 million.
"We have previously highlighted our concern that the wider gambling industry has suffered reputational damage as a result of the widespread unease over stake limits on gaming machines," said Peter Jackson, the firm's chief executive.
"We welcome, therefore, the significant intervention by the government today, and believe this is a positive development for the long-term sustainability of the industry."
Campaign group Fairer Gambling said the government's decision to cut maximum FOBT stakes to £2 was "the right one".
"The evidence shows this policy will reduce harm for those experiencing it, and eliminate the most addictive roulette content, significantly reducing problem gambling associated with FOBTs," a spokesman added.
Labour's shadow culture secretary Tom Watson hailed the announcement as the end of a "reign of destruction and misery" caused by FOBTs, but warned new limits would not solve wider issues surrounding gambling addiction.
"It is a victory for cross-party campaigners who have worked tirelessly for this day over many years," he said.
"This won't be a silver bullet for the wider epidemic of problem gambling in the UK but it will go a long way to solving what has been a particular evil for too long.
"It's not often that the opposition congratulates a government minister, but Tracey Crouch has made the right decision today."
Additional reporting by PA
Join our new commenting forum
Join thought-provoking conversations, follow other Independent readers and see their replies