Elephant in Thailand kills British tourist in front of his teenage daughter
The 36-year-old was riding the animal with his daughter Eilidh when it rebelled against its handler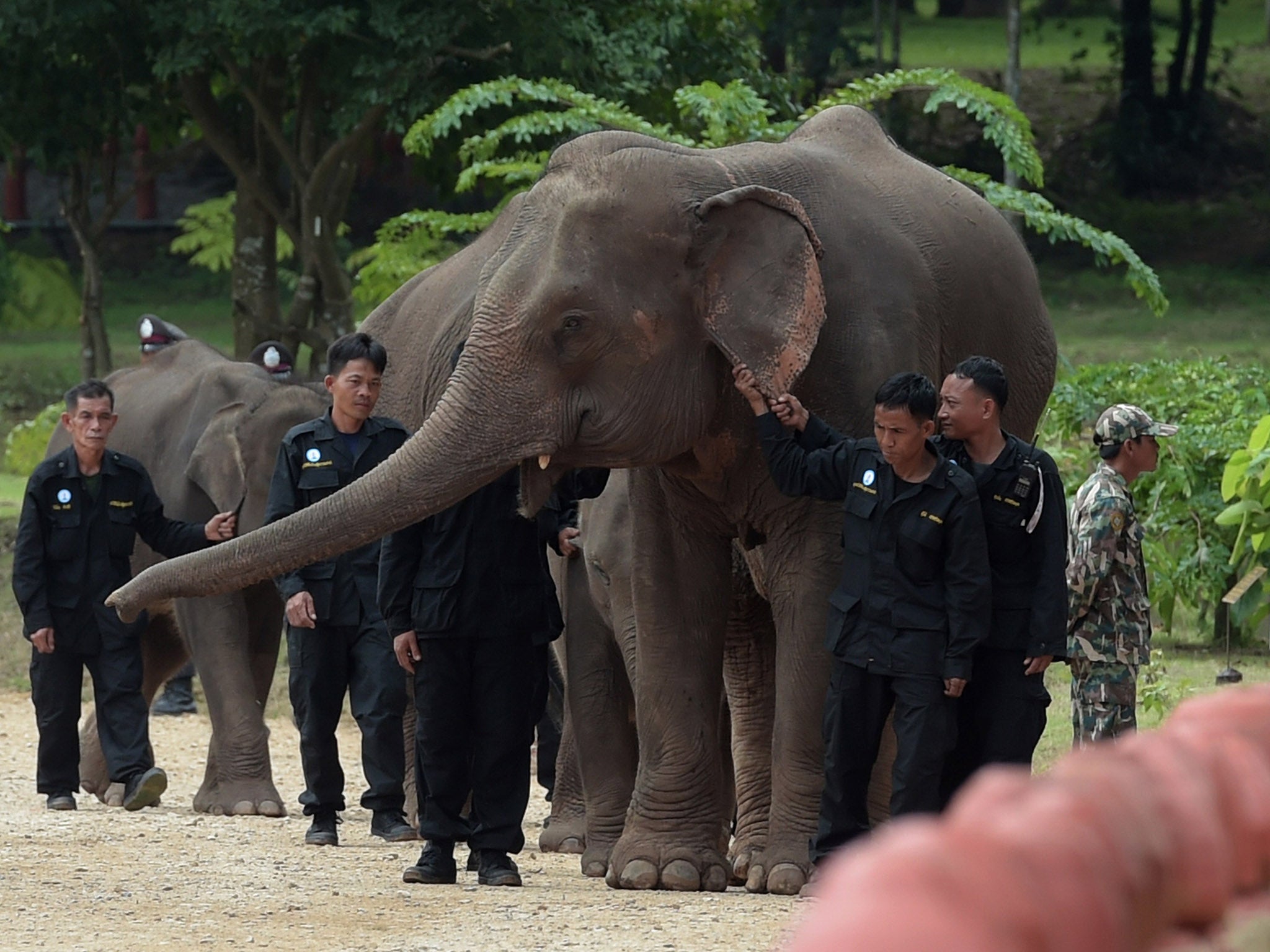 A British tourist has been killed after being trampled and gored by an elephant in front of his daughter.
Gareth Crowe was taking part in a trek on the island of Koh Samui in Thailand when the animal turned on its handler after he got down to take photographs.
He and his 16-year-old daughter, Eilidh, were thrown by the elephant which is then said to have trampled Mr Crowe and stabbed him through the chest with his tusk - killing him instantly.
Eilidh was admitted to hospital with minor injuries but is believed to have escaped with her life after the elephant ran off into the forest.
Mr Crowe, 36, was on holiday with his partner Catherine Hughes, 42, and their two children.
The family are believed to originally be from the Isle of Islay in Scotland but moved to the Scottish mainland two years ago.
The local newspaper, the Samui Times, suggested Mr Crowe - who worked as a diver - had teased the animal with a banana but Eilidh denied this on Facebook from her hospital bed, according to the Scottish Sun.
Ms Hughes said: "We were all here on holiday. My son and I didn't go on the elephants. I've been given no information as to what happened or how it happened.Eilidh is OK but I don't know exactly what happened."
A spokesman for the Foreign and Commonwealth Office said: "We are offering support to the family of a British national who has sadly died following an incident in Koh Samui, Thailand, and are making contact with the local authorities to seek further information."
The local provincial governor, Wongsiri Phromchana, said an investigation had been launched into the incident.
World news in pictures
Show all 50
A spokeswoman for World Animal Protection said her thoughts were with Mr Crowe's family but the incident "was a stark reminder" that elephants are wild animals which are not supposed to be ridden.
She explained most tourists do not know the cruelty elephants on these tours are subjected to in order to make them tame enough to give rides.
She said: "If you can ride it, hug it or have a selfie with a wild animal, then the chances are it is cruel and the animal is suffering."
Additional reporting by PA
Join our commenting forum
Join thought-provoking conversations, follow other Independent readers and see their replies