Gary Lineker apologises after being caught shopping without face mask
Match of the Day presenter 'felt awful and embarrassed' after he forgot to put mask on due to 'old age'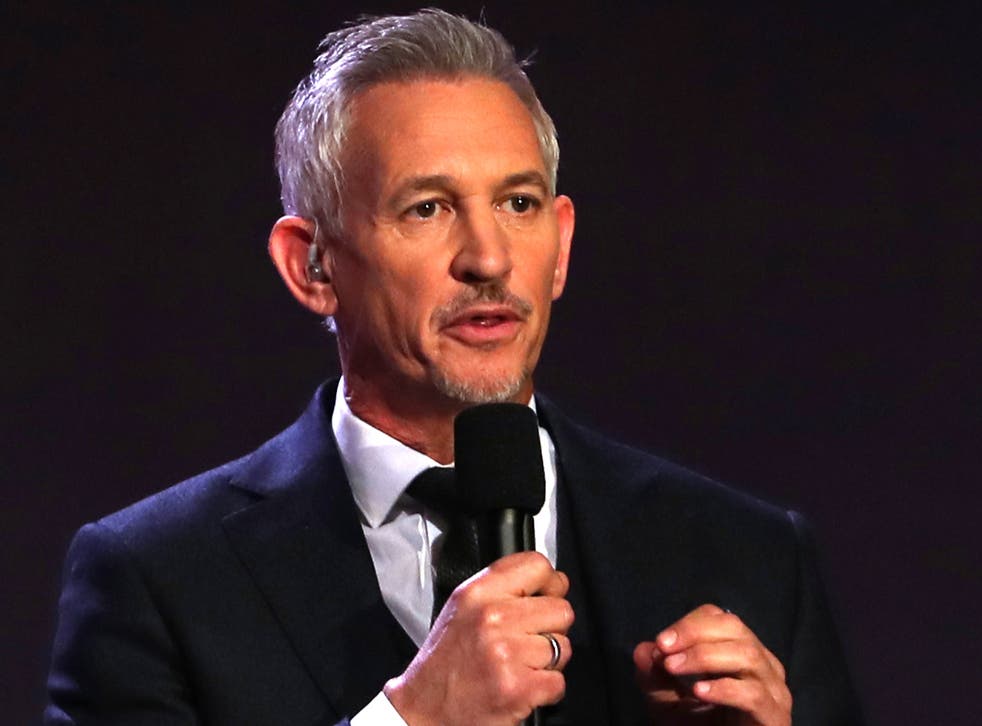 Football legend Gary Lineker has apologised after he was photographed shopping in a Marks & Spencer food hall without a face mask.
The Match of the Day presenter has been vocal about the need to wear a face mask amid the coronavirus pandemic and urged others on social media to obey the rules on face coverings.
However, his slip-up was captured by another shopper on Sunday, in an M&S branch in Barnes, south-west London. Mr Lineker had previously posted a photo on Instagram of himself wearing a mask outside the same branch, with the caption: "I'm taking no chances."
In April, Mr Lineker tweeted: "How can there be any debate about whether we should be wearing a mask?
"Even if it's only a one per sent chance of making you safer. Even if it is only a one per cent chance of stopping you giving it to someone else. Even if it only saves one life then it has to be beneficial."
In another tweet in July, he said: "Why would anyone object to wearing a mask in a shop? Not exactly a hardship. What a country of snowflakes we've become."
The 38-year-old shopper who spotted Mr Lineker in the shop without a mask told The Daily Star that it was "hypocrisy on another level".
"He had even tweeted a photo of him wearing a mask recently in front of that same M&S store and told people to wear masks in supermarkets," said the shopper, who was not named.
"If it was anyone else I wouldn't mind so much. But it's frustrating for someone who tries to take the moral high ground as much as he does."
Mr Lineker tweeted on Monday night that he forgot to put his mask on due to "old age".
"Was wondering why people were giving me daggers," he said. "Realised after a couple of minutes and hastily put it on.
"Felt awful and embarrassed. Apologies to those present."
Wearing a face mask is compulsory in shops, supermarkets, shopping centres, public transport and most other indoor settings. People who do not comply with the rule without a valid exemption can issue fines of £200, which increases for repeated offences.
Join our new commenting forum
Join thought-provoking conversations, follow other Independent readers and see their replies