Gatwick bosses learned of Christmas Eve flood just half an hour before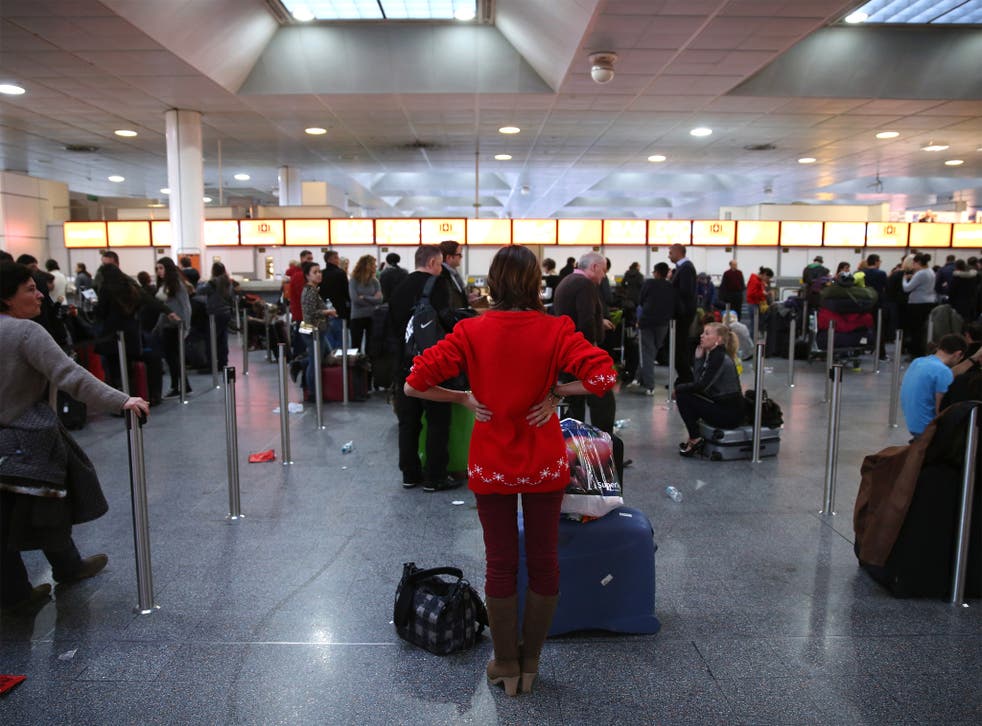 Gatwick bosses found out that a damaging Christmas Eve flood was on the way only half an hour before it happened, the airport's chief executive revealed on Tuesday.
Stewart Wingate apologised to passengers as he appeared in front of the House of Commons Transport Committee, adding that the airport and its partners "could and should have done more" for the hundreds who were stranded.
The flood, caused by the nearby River Mole bursting its banks, knocked power out at the airport and forced the closure of the north terminal.
MPs witnessed a heated debate between airport bosses and easyJet over who was to blame for the chaos.
Mr Wingate said airport operators and the airline had made an "unprecedented" decision to switch flights between terminals instead of cancelling them to try to get passengers home for Christmas, but admitted it had been "a step too far". He added: "We are very sorry about what happened to passengers."
The fiasco left hundreds stranded as 67 flights were cancelled, with others severely delayed. Jason Holt, easyJet's Gatwick head, said the airport had faced scenes of "biblical proportions" as thousands of distressed passengers reacted to the news and IT systems and screens went down.
He blamed the airport for a failure to communicate and for only providing four buses to transfer customers between terminals. "There were a lot of distressed people looking to get away, many with youngsters and babies," he added, saying easyJet would not have agreed to the decision had they known this.
Gatwick has begun its own investigation and the Civil Aviation Authority has said it is looking into the matter. Mr Wingate promised to review Gatwick's flood-risk assessments and "redouble" efforts to invest in resilience.
Meanwhile, gales and tidal surges continued to batter the south of England on Tuesday, with the National Environment Agency issuing three severe flood warnings for Dorset, signalling a danger to life.
Flood warnings have been issued for every region across England and Wales, with more than 100 in total. Communities have been urged to remain prepared for more flooding during the week.
River flooding is expected along the River Stour, the Hampshire Avon and the in particular, the lower stretch of the Thames. The Met Office has extended its severe weather alert until Thursday morning.
There will be heavy rain in parts of Wales, south-west England and the Midlands until Thursday morning. Rainfall could reach 30-40 mm in wetter parts.
Seven people have died and more than 1,800 homes and businesses have been flooded in England and Wales since the beginning of the Christmas period.
In pictures: Severe weather batters UK

Show all 60
Register for free to continue reading
Registration is a free and easy way to support our truly independent journalism
By registering, you will also enjoy limited access to Premium articles, exclusive newsletters, commenting, and virtual events with our leading journalists
Already have an account? sign in
Register for free to continue reading
Registration is a free and easy way to support our truly independent journalism
By registering, you will also enjoy limited access to Premium articles, exclusive newsletters, commenting, and virtual events with our leading journalists
Already have an account? sign in
Join our new commenting forum
Join thought-provoking conversations, follow other Independent readers and see their replies