London to get first permanent LGBT+ homeless shelter
Space will also act as a community hub and provide daytime support and identity-specific services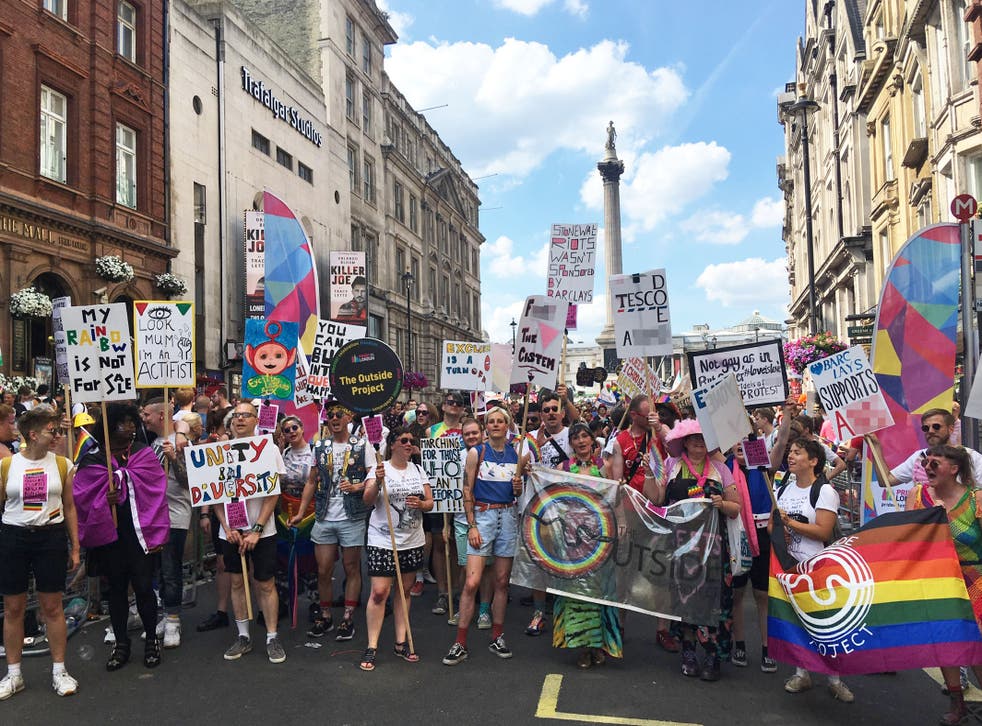 The first permanent shelter for LGBT+ homeless people is set to open its doors in London.
Jointly by Stonewall Housing, a support provider and adviser to the community and homeless support group the Outside Project, the new centre will provide a daytime community space and cafe as well as night shelter.
The announcement comes after the Outside Project ran a successful four month pilot using a former tour bus of the band, Metallica - the first project of its kind.
With funding from London Mayor Sadiq Khan, the shelter will be given a permanent home in a building, as opposed to the pilot that was a temporary winter night shelter.
Bob Green OBE, chief executive of Stonewall Housing, said the charity was "delighted" about the project.
"LGBT+ people are more at risk of sleeping on the street and often avoid mainstream services," he said.
Research by Stonewall in 2016 found that 25 per cent of homeless people identify as LGBT+, despite making up an estimated 6 per cent or less of the general UK population.
The report also found they are more likely to be homeless due to family breakdown and suffer physical, verbal and phobic harassment, domestic abuse and sexual exploitation.
Tackling homelessness in London's four-storey West End squat
Mr Green aims for the community space to provide a "range of services" and "social networks" and be a place where LGBT+ people "can celebrate their identity and achieve their full potential".
Individuals using the centre will have access to Stonewall Housing's wider services including a work-ready scheme, social groups and mental health advocacy.
The centre is set to become a "cultural and artistic hub," offering a safe daytime refuge and cafe space alongside queer led services, pop-up businesses and co-working space for marginalised groups amongst the LGBT+ community.
Project founders are already in discussion with other groups, including Queerseum, Friends of the Joiners Arms and African Rainbow Family, about collaborating in the space.
Holistic case work, advice, housing and employment support will be provided to guests by Stonewall Housing's floating support team.
Carla Ecola, founder of the Outside Project, praised the efforts of the "year-long campaign driven by London's LGBT+ activist, artist and homeless community" in securing the funding from the Mayors Rough Sleeping Innovation Fund.
She said: "The Outside Project strives to ensure that clients coming through our door are enabled to feel not only 'safe', but part of a family that will not judge any aspect of their lives and will share many of their own experiences and challenges."
World news in pictures

Show all 50
The shelter is yet to announce a location although it hopes to be open as soon as Autumn.
It will have a minimum of ten beds in the building, plus a further ten on the bus, but the project hopes to secure more funding to provide as many overnight spaces as possible.
Join our new commenting forum
Join thought-provoking conversations, follow other Independent readers and see their replies