Gay man accuses G4S staff of homophobic abuse at Tory party conference
Anti-Muslim hatred charity Tell Mama has demanded apology over alleged abuse to its staff member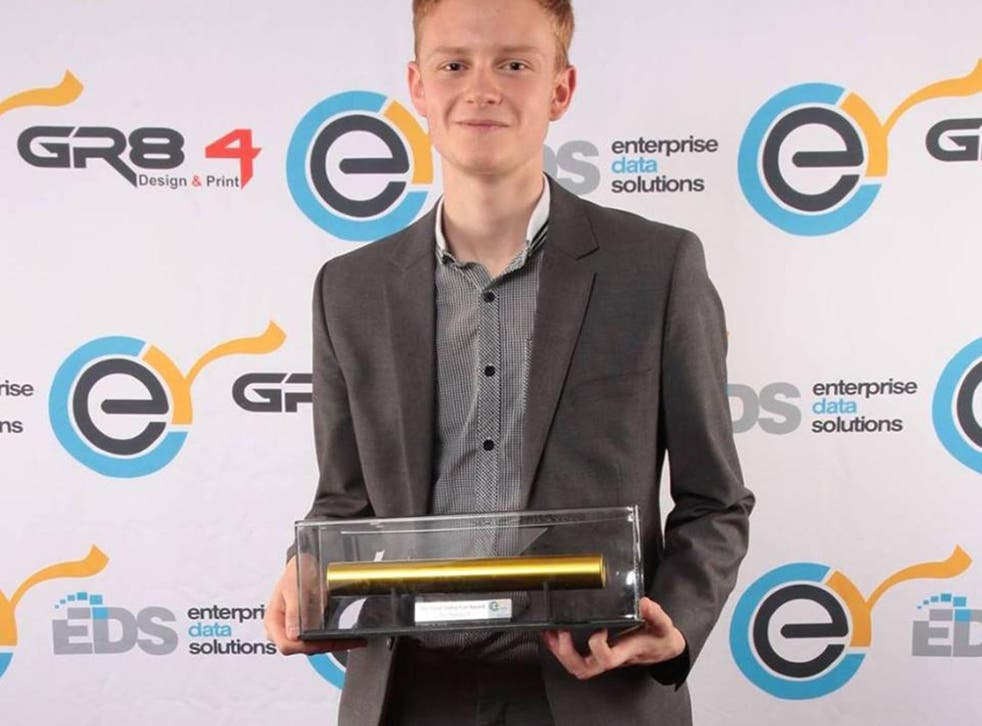 A charity that monitors anti-Muslim hatred has made a formal complaint to the chair of the Conservatives over the way it says it was treated at the party's annual conference in Birmingham.
Fiyaz Mughal, chief executive of the Tell Mama organisation, has alleged that one of his staff members, who is gay, was subjected to homophobic abuse by a G4S guard during a row about security passes at the conference.
He has written to Tory chairman Sir Patrick McLoughlin with the details of his complaint and threatened to boycott the party's future conferences unless he receives a full apology.
He also claims Tory staff members were rude and dismissive towards him and his team, an allegation the Conservatives strongly deny.
G4S also strongly deny any homophobic abuse and allege the Tell Mama team was "aggressive and rude" to their staff.
The incident took place on Tuesday night as the Tell Mama team arrived for their own fringe event—on policing and anti-Muslim hatred—inside the secure zone at the International Conference Centre.
Tell Mama, which compiles statistics and other reports on anti-Muslim prejudice, says it booked the room last month but only applied for security passes the day before the event.
Tory party officials say the security screening process requires far more notice.
It meant that when the Tell Mama team arrived at the registration centre on Tuesday, they were told they would not be allowed in to their own event.
Mr Mughal told The Independent that two G4S guards were then ordered to stand behind them. Mr Mughal said he objected and found them "intimidating". He alleged they "stared" and "mocked and laughed" at his team, whom he said remained calm and polite.
When it was clear there would be no solution, Mr Mughal's team decided to leave and he said the G4S guards followed them.
Luke Holland, one of Tell Mama's organisers, told The Independent it was at this point that he was abused.
He said: "I asked them, 'Why are you following us? What's your problem? You've been picking on me from the start. Is it because I'm young? Is it because I'm gay?'
"Straight away, they laughed and one said, 'I'm not inclined that way, mate, don't you worry'.
"It was the way he said it, I found it homophobic. Then as we left they started waving to us, they were goading us trying to provoke reaction. They were like children in a playground."
In his letter to Sir Patrick, Mr Mughal said: "We do not feel comfortable attending a future Conservative Party conference unless assurances can be given to us that such actions will not take place again and we ask that a full apology be provided to us.
"In particular, there is no reason why a full apology cannot be provided to my colleagues for having homophobic statements made to them by staff under the supervision of [party] organisers… . We hold G4S liable and de facto, the Party's machinery responsible for the way G4S staff were instructed to act."
A Conservative party spokesman said: "We always encourage delegates to apply for passes as early as possible. Unfortuately, if people apply close to the start of the conference we can't always guarantee they will get a pass in time."
Tell Mama and G4S are currently involved in a separate dispute. Last month G4S Outsourcing, part of the G4S group, was awarded a Government contract to run the Equality Advisory Award Service, a helpline for victims of discrimination.
Tell Mama, Liberty and 39 other human rights groups have called for an inquiry, saying G4S is "ill-equipped" to run the line.
Last week, a High Court judge dismissed a last minute legal bid to stop the contract, saying G4S Outsourcing had a proven track record free of any accusations of mismanagement and human rights abuses and should not be "tainted" by accusations and findings against other companies in the G4S group.
Register for free to continue reading
Registration is a free and easy way to support our truly independent journalism
By registering, you will also enjoy limited access to Premium articles, exclusive newsletters, commenting, and virtual events with our leading journalists
Already have an account? sign in
Join our new commenting forum
Join thought-provoking conversations, follow other Independent readers and see their replies