Gay marriage 'Bert and Ernie' cake bakery found guilty of discrimination in Northern Ireland
The case became a battle by proxy between the Christian Institute and the Equality Commission after the Christian bakery refused the order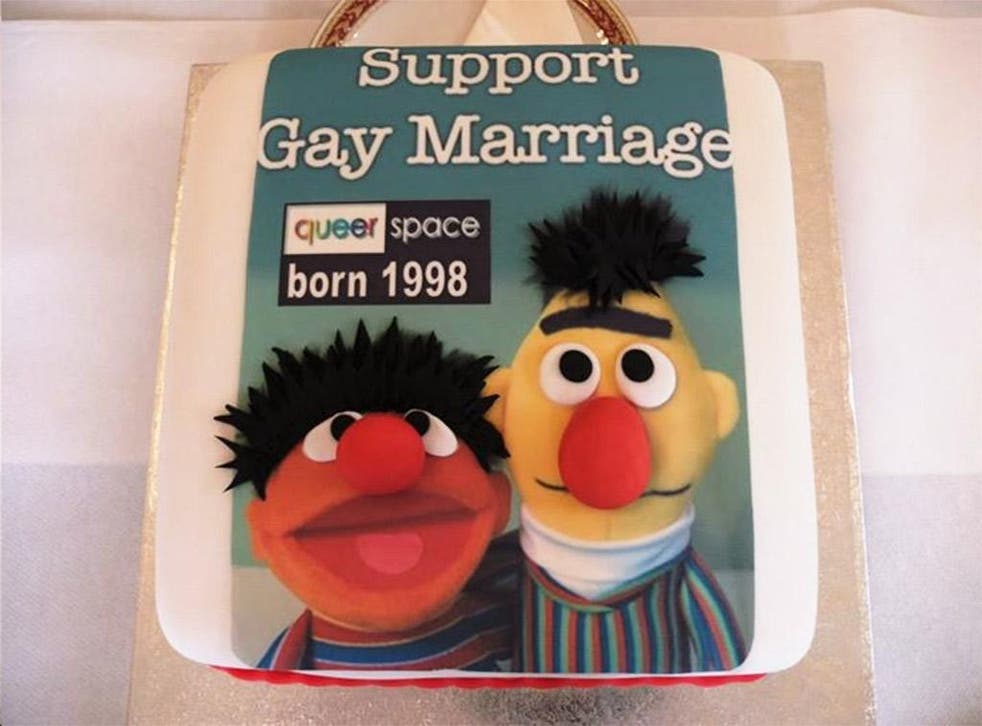 A Christian bakery which refused to bake a pro-gay marriage "Bert and Ernie" cake has been found guilty of discrimination in a landmark case.
Ashers Baking Company, which delivers across the UK and Northern Ireland, had argued that the cake and its slogan "Support Gay Marriage" went against their "sincerely held" Christian beliefs.
But giving her ruling at Belfast County Court, district judge Isobel Brownlie said: "The defendants have unlawfully discriminated against the plaintiff on grounds of sexual discrimination.
"This is direct discrimination for which there can be no justification."
The bakery is run by the McArthur family in Belfast, employing 80 staff across nine branches, and had received financial support in its case from the Christian Institute.
They claimed the issue was with the cake, not the person who ordered it.
But gay rights activist Gareth Lee, who requested the cake to mark International Day Against Homophobia last May, told Belfast County Court the refusal made him feel like "a lesser person".
Mr Lee has been strongly backed by the Northern Ireland Equality Commission, which set aside £40,000 to cover legal costs.
The court case heard evidence over three days in March, and the high-profile case has divided public opinion in Belfast.
A YouGov poll conducted in November last year and involving respondents across Britain found that 56 per cent of people thought it was "acceptable" for the bakery to refuse to make the cake, compared to 33 per cent who thought it "unacceptable".
In pictures: UK's first gay weddings

Show all 16
And the poll found an even stronger majority - 65 per cent of respondents - disapproved of the decision by the Equality Commission to bring legal action.
As the Republic of Ireland looked set to become the first country in the world to approve same-sex marriage by public vote, it remains a highly contentious issue in Northern Ireland.
Attempts to legalise gay marriage have been rejected four times by the devolved Assembly at Stormont.
Join our new commenting forum
Join thought-provoking conversations, follow other Independent readers and see their replies