Gay Pride organisers apologise for offensive posters
Series of posters used to promote upcoming festival accused of placing too much focus on straight people and using language hurtful to LGBT community
May Bulman
Friday 30 June 2017 20:22 Comments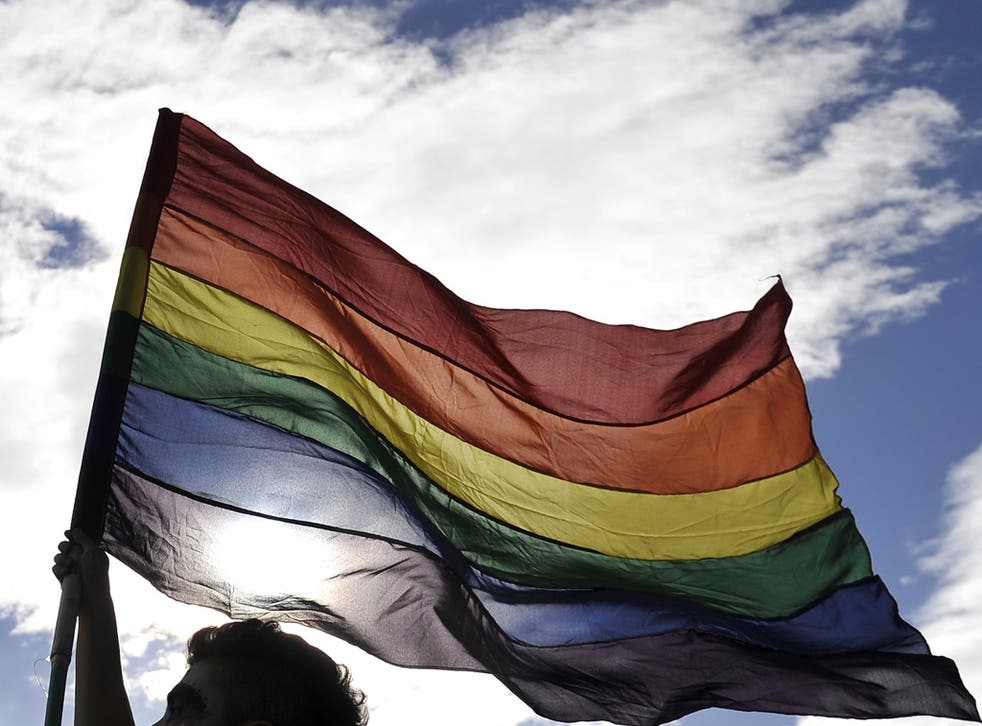 Organisers of this year's Pride in London have apologised following widespread complaints that a series of posters used to promote the upcoming festival were hurtful towards LGBT people.
Four promotional posters shared in the weeks before the event, which is set to take place on 8 July, were accused of placing too much focus on straight people, re-enforcing "gay" as a negative word and failing to take into account other groups such as the trans and bi community.
They provoked a backlash on social media, with one person tweeting that they were "hugely disappointing" that there was not a "single visibly bi or trans poster beyond two mentioning all LGBT".
Another said: "Imagine being a kid at school who dies a little every times they hear something called 'sooo gay' and then seeing this trash."
The posters have now been removed by the Pride in London organisers. A spokesperson said: "It is clear that we misjudged the content of the messages in this poster series, undermining the individuality, importance, and dignity of the LGBT+ community.
"This was never our intention. We are genuinely sorry to have played any part in something that appears to devalue our own community."
A spokesperson for Stonewall, an LGBT campaign group, tole The Independent: "While Pride is, and will always be, a celebration of the LGBT community, allies can play an important role in helping champion LGBT equality and it's right to recognise the value they can bring.
"However, making light of language that is abusive towards LGBT people is hurtful. We're pleased Pride in London issued a swift apology and removed these posters."
Register for free to continue reading
Registration is a free and easy way to support our truly independent journalism
By registering, you will also enjoy limited access to Premium articles, exclusive newsletters, commenting, and virtual events with our leading journalists
Already have an account? sign in
Join our new commenting forum
Join thought-provoking conversations, follow other Independent readers and see their replies