Facebook and Twitter have become 'command and control network of choice' for Isis, GCHQ chief warns
Tech giants are in denial of role their play in helping terrorists to push their message on social media, Robert Hannigan says
Kashmira Gander
Monday 03 November 2014 23:07 Comments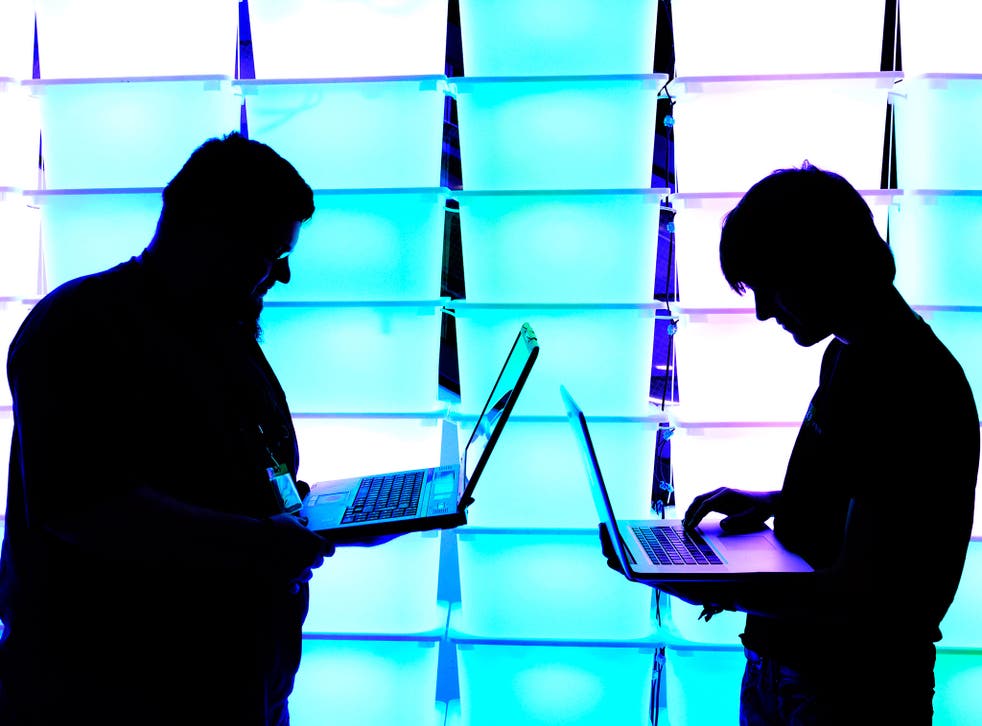 US tech giants such as Twitter, Facebook and Whatsapp have become the "command and control networks of choice" for Isis, the new head of Britain's GCHQ intelligence agency has warned.
Accusing internet companies of being "in denial" over the role they play in terrorism, Robert Hannigan said Silicon Valley firms needed to co-operate more with the intelligence services to target the growth of extremist content online.
The use of social media by Isis has been a key element in Isis's propaganda and recruitment process.
Videos of the beheadings of British aid workers David Haines and Alan Henning by Isis militants were posted on YouTube in an attempt to "exploit the power of the web to create a jihadi threat with near-global reach", Mr Hannigan warned in the Financial Times.
He said the fact the "grotesque" videos were self-censored and did not show the actual beheadings enabled the group to stay within the rules of social media sites in order to "capitalise on Western freedom of expression".
The jihadist group is also adept at using Twitter and Facebook in order to spread its message to a worldwide audience.
He highlighted Isis's sophisticated use of the World Cup and Ebola hashtags and its ability to send tens of thousands of tweets during an attack on Mosul without triggering spam controls as evidence of its ease with new media.
Mr Hannigan said: "The extremists if Isis use messaging and social media services such as Twitter, Facebook and Whatsapp, and a language their peers understand.
The debate around states surveying personal communications came to the fore when US whistleblower Edward Snowden exposed the secret mass data collection programmes run by the US and UK authorities.
Mr Hannigan argued that it must be easier for security and intelligence agents to police online traffic, and said that users did not want their social networks used "to facilitate murder or child abuse".
"GCHQ and its sister agencies, MI5 and the Secret Intelligence Service, cannot tackle these challenges at scale without greater support from the private sector, including the largest US technology companies which dominate the web," he wrote on his first day in the post.
He went on to write that while he understood why "[internet firms] have an uneasy relationship with governments" and aspire to be "neutral conduits of data and to sit outside or above politics", they not only host the material of violent extremism or child exploitation, but facilitate crime and terrorism.
"However much they may dislike it, they have become the command-and-control networks of choice for terrorists and criminals, who find their services as transformational as the rest of us," he said.
Mr Hannigan conceded that GCHQ had to be accountable for the data it uses to protect people and was "happy to be part of a mature debate on privacy in the digital age.
But he went on to add: "Privacy has never been an absolute right and the debate about this should not become a reason for postponing urgent and difficult decisions.
"To those of us who have to tackle the depressing end of human behaviour on the internet, it can seem that some technology companies are in denial about its misuse," he argued.
But Emma Carr, director of Big Brother Watch, said: "It is wholly wrong to state that internet companies are failing to assist in investigations.
"The Government and agencies have consistently failed to provide evidence that internet companies are being actively obstructive.
"These companies have consistently proved through their own transparency reports that they help the intelligence agencies when it is appropriate for them to do so, which is in the vast majority of cases.
"Public debate on this issue would make the country stronger and more unified, yet we have so far failed to achieve this in the UK. Perpetuating falsehoods about the nature of relations between internet companies and the intelligence agencies is certainly not going to help," she added.
Additional reporting by PA
Register for free to continue reading
Registration is a free and easy way to support our truly independent journalism
By registering, you will also enjoy limited access to Premium articles, exclusive newsletters, commenting, and virtual events with our leading journalists
Already have an account? sign in
Join our new commenting forum
Join thought-provoking conversations, follow other Independent readers and see their replies