Four times more men than women hold highest-paid jobs, new figures reveal
Figures called 'scandalous' by leader of Women's Equality Party, Sophie Walker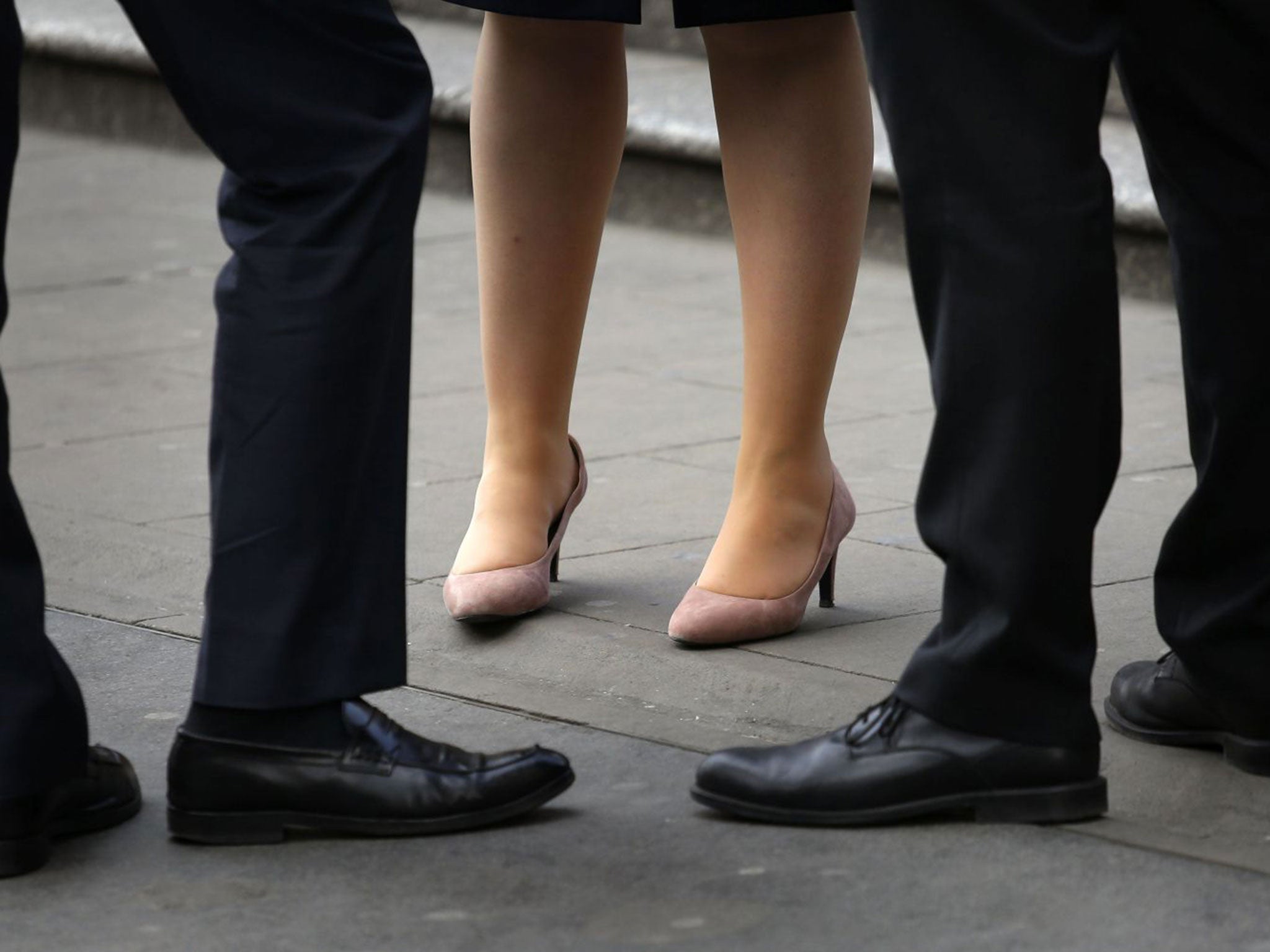 Four times more men than women in Britain earn a six-figure salary, according to new government data.
The figures were described as "scandalous" by women's rights groups, who said they point to deep-rooted inequality that "runs through every level of the economy".
There were 681,000 men earning £100,000 a year or more in 2015-16, compared to just 179,000 women, according to the figures, which were published by Her Majesty's Revenue and Customs (HMRC).
The data also showed a gender pay gap in average earnings, with the median average salary of £25,700 for a male and £20,300 for a female.
More women than men are in part-time or flexible work, which accounts for some of the difference in average earnings. Unions have previously argued improving the flexibility of jobs would help close the gender pay gap.
"These figures show inequality runs through every level of the economy," Sophie Walker, leader of the Women's Equality Party, told The Observer. "It is scandalous that women still make up barely a fifth of top earners, and this discrepancy is not confined to those in well-paid jobs."
She added that the UK economy was built on a model where women carried out childcare and social care work without financial compensation. Such a system impacted their chances of reaching the best-paid positions, she said.
The revelations about the pay gap come weeks before the deadline for large companies to publish data on the issue. Around 9,000 companies are expected to make their gender pay gap public by 4 April.
Labour last week said all firms with more than 250 employees should be required to report what specific action they are going to take to close their gender pay gaps. Those who do not should be fined, it said.
Nicky Morgan, a former Women's Secretary, responded to the new figures by telling The Observer "sunlight is the best disinfectant".
"Perhaps more of the stick may eventually be needed to close the gender pay gap," she added.
The findings come after the European Commission's statistical agency revealed the UK had the fourth highest pay gap in the EU in 2016, behind Estonia, the Czech Republic and Germany.
Since 2011 the full-time pay gap has fallen by around 0.2 per cent a year, analysis by the Trade Union Congress has found. At this rate, it will take the UK 40 years to achieve equal pay between men and women.
Join our commenting forum
Join thought-provoking conversations, follow other Independent readers and see their replies