Gender pay gap: 100,000 more women than men in Scotland paid less than the living wage, finds new analysis
Scottish Labour says gulf 'impacts on almost every workplace in the country'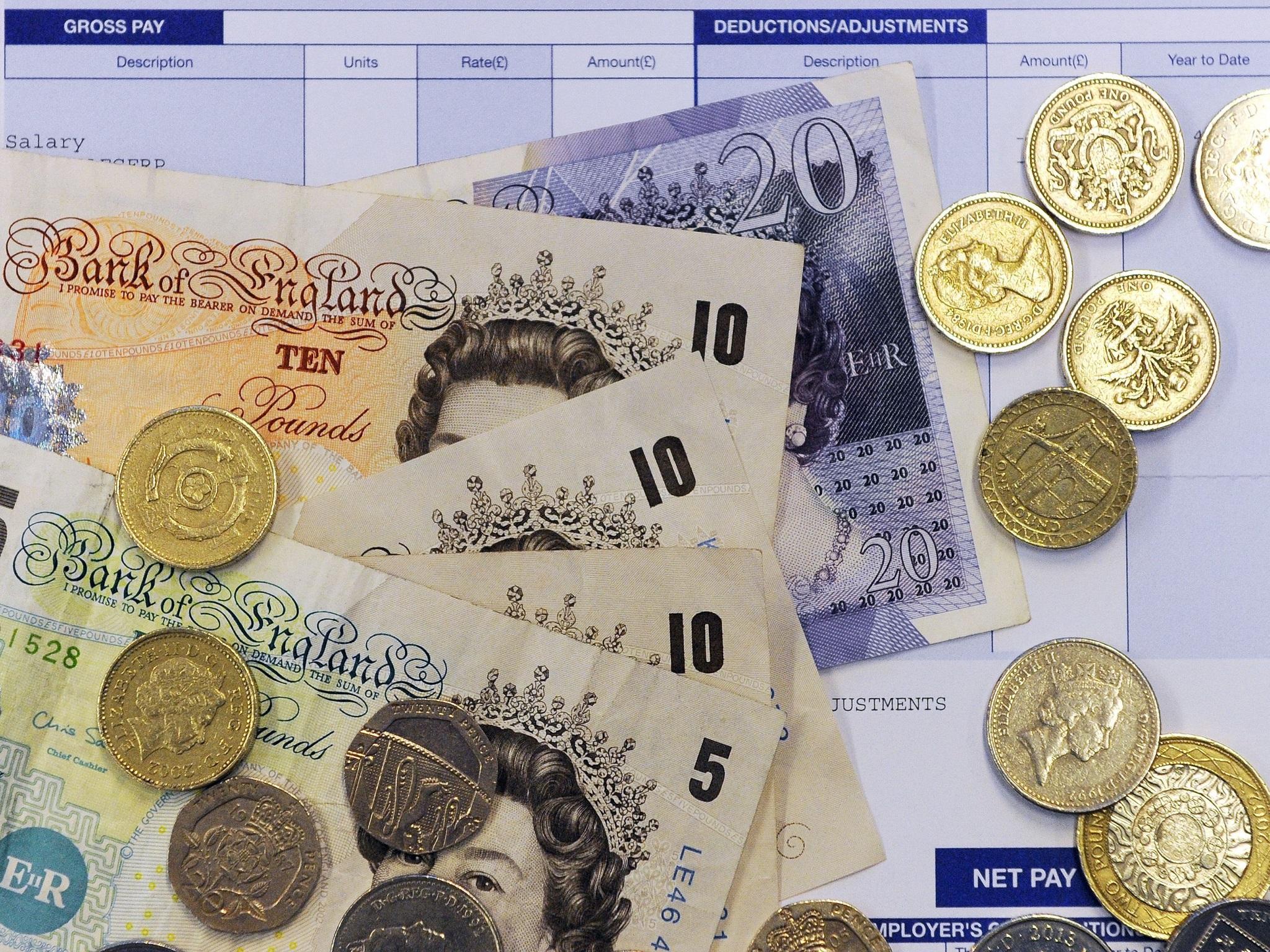 Hundreds of thousands of women are working for less than the "real" living wage in Scotland, amid an "unacceptable" gap with their male counterparts, figures show.
Analysis of government figures showed that 270,000 female workers (22 per cent) received less than £8.45 per hour in 2017, compared to 159,000 men (14 per cent).
Lesley Laird, the Shadow Secretary of State for Scotland, said the gender pay gap was "unacceptable" and partly attributed it to low-paid professions employing more women.
"It's not right that over 100,000 more women than men make less than the living wage," she said.
"One of the reasons for this is low-paid professions like caring, cleaning, retail and hospitality tend to employ more women than men."
The gender pay gap hit headlines earlier in the year after the BBC revealed its own 9 per cent gap between male and female staff salaries, but Ms Laird said the issue "it impacts on almost every workplace in the country".
The minister vowed that Labour would increase the current minimum wage set by the Government, to a new living wage rate of £10 an hour by 2020 – a promise matched by the Scottish Government.
"We need to transform our economy so that it works for the many, not the few," Ms Laird said.
"That means boosting pay, cracking down on zero-hour contracts and getting tough on companies who think a woman's labour is worth less than a man's."
Government increase living wage
The Office for National Statistics (ONS) cautioned that the definition of a living wage was not clear cut, with the Government's National Living Wage for over-25s due to rise from £7.50 to £7.83 in April.
It does not record the number of people in England and Wales paid less than the figure used by Scottish Labour, but said there were 342,000 employees aged 16 and over earning below the National Minimum Wage or National Living Wage earlier this year.
"The National Living Wage was introduced in April 2016 and is likely to be one of the main drivers behind the reduction in proportion of low-paid jobs in the past two years," the ONS said at the time.
Analysis of its figures by KPMG estimated that 21 per cent of British jobs paid under the living wage in 2017 – 5.5 million in total – and 62 per cent of the workers affected were women.
Research suggested that 26 per cent of all UK working women were still earning less than the benchmark, compared to just 16 per cent of working men.
It found people were being paid better in Scotland on the whole, with the proportion of people not being paid the living wage at 18 per cent.
Critics have said the amount set by the Government is still not enough to live on, particularly in cities like London where basic living costs are higher.
Scottish Labour set its benchmark nearer what campaigners call the Real Living Wage – £8.75 across the UK and £10.20 in London – which they say is an independently-calculated assessment on "what people need to get by".
Katherine Chapman, director of the Living Wage Foundation, said: "Across the UK, women make up nearly two-thirds of workers currently earning below the real Living Wage – that's 3.4 million working women compared to 2.1 million men.
"Women continue to be hit hardest by low wages in the UK and with the cost of living rising, we need to see more organisations joining the 3,800 employers across the UK who are paying a real Living Wage – this will benefit women and part time workers nationwide."
Jamie Hepburn, the Scottish National Party's minister for employability and training, emphasised that Scotland's gender pay gap for full-time workers is lower than the UK as a whole, standing at 6.6 per cent compared to 9.1 per cent overall.
"However, the Scottish Government remain committed to seeing that gap closed completely," he added, calling for further devolution to pas employment law to Holyrood.
Proposals include requiring all public authorities with more than 20 staff – as opposed to the current minimum of 250 – to publish pay statistics by gender.
"We are also working to make our jobs market fairer, including promoting the real living wage, where we punch well above our weight with almost a fifth of all UK living wage-accredited employers, committing to paying the living wage to adult social care workers," Mr Hepburn said.
"This is an ambitious commitment, giving up to 40,000 people – mainly women – doing some of the most valuable work in Scotland a well-deserved pay rise."
A separate report from the independent Scottish Parliamentary Information Centre earlier this year found 64 per cent of workers earning less than the living wage in the country were female, with 297,000 women workers receiving a lower salary.
Additional reporting by PA
Join our commenting forum
Join thought-provoking conversations, follow other Independent readers and see their replies