George Clooney believes Britain should lose its Marbles
Actor says that Greece has a fair claim to the sculptures in the British Museum collection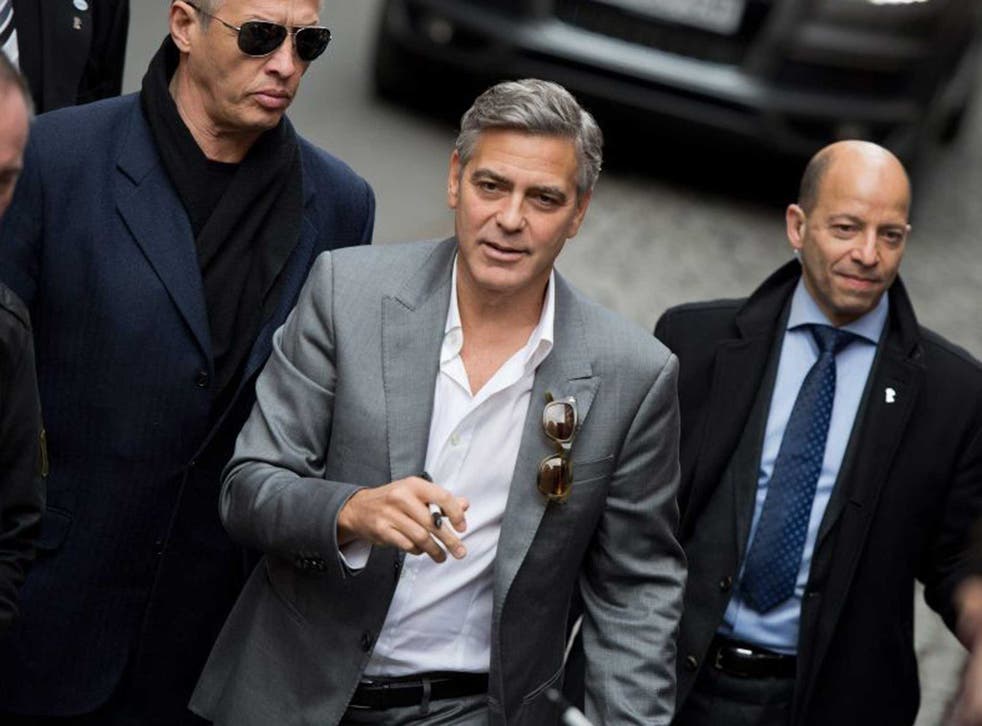 Hollywood actor George Clooney has called for the UK to return the Parthenon Marbles to Greece, saying it is "the right thing to do".
Clooney was speaking at the Berlin Film Festival yesterday during a press conference for his film The Monuments Men, which tells the story of a team sent by the Allies to try to save artefacts from being stolen by the Nazis.
Some claim the Earl of Elgin took the sculptures from the Parthenon's frieze in the early 19th century without the proper authority. When asked by a Greek journalist whether Greece should reclaim its historic monuments from the UK, Clooney said: "I think you have a very good case to make about your artefacts. Maybe it wouldn't be a bad thing if they were returned. I think that is a good idea. I think that would be a very fair and very nice thing. Yeah, I think it is the right thing to do."
John Whittingdale, the chairman of the Culture, Media and Sport Committee, politely suggested the actor might not really know what he was talking about. "I'm a great admirer of George Clooney, but I suspect that he probably doesn't know the history of the Elgin Marbles and the legal entitlement that Britain has to them," he said. "He's an American. I suspect he doesn't know why it is that Britain came to acquire the Elgin Marbles. There's a very strong view in this country that they should stay in the UK."
A British Museum spokeswoman said that "anybody is entitled to their view" but the museum's trustees had "always been very clear that they feel there's a public benefit to having the sculptures in our collection remain part of our collection".
Maria Pullinger Koutsikou, campaign manager for Marbles Reunited, said: "It is always a positive thing when public figures speak in favour of reunification of the Parthenon Marbles as it helps raise awareness." Pro-return campaigner Anthony Snodgrass, emeritus professor of classical archaeology at Cambridge University, said Clooney was "somebody who has got no axe to grind".
Register for free to continue reading
Registration is a free and easy way to support our truly independent journalism
By registering, you will also enjoy limited access to Premium articles, exclusive newsletters, commenting, and virtual events with our leading journalists
Already have an account? sign in
Register for free to continue reading
Registration is a free and easy way to support our truly independent journalism
By registering, you will also enjoy limited access to Premium articles, exclusive newsletters, commenting, and virtual events with our leading journalists
Already have an account? sign in
Join our new commenting forum
Join thought-provoking conversations, follow other Independent readers and see their replies