George Galloway attacked: Respect MP leaves hospital after being attacked by man 'shouting about the Holocaust'
The MP's declaration that Bradford was an 'Israel-free zone' provoked controversy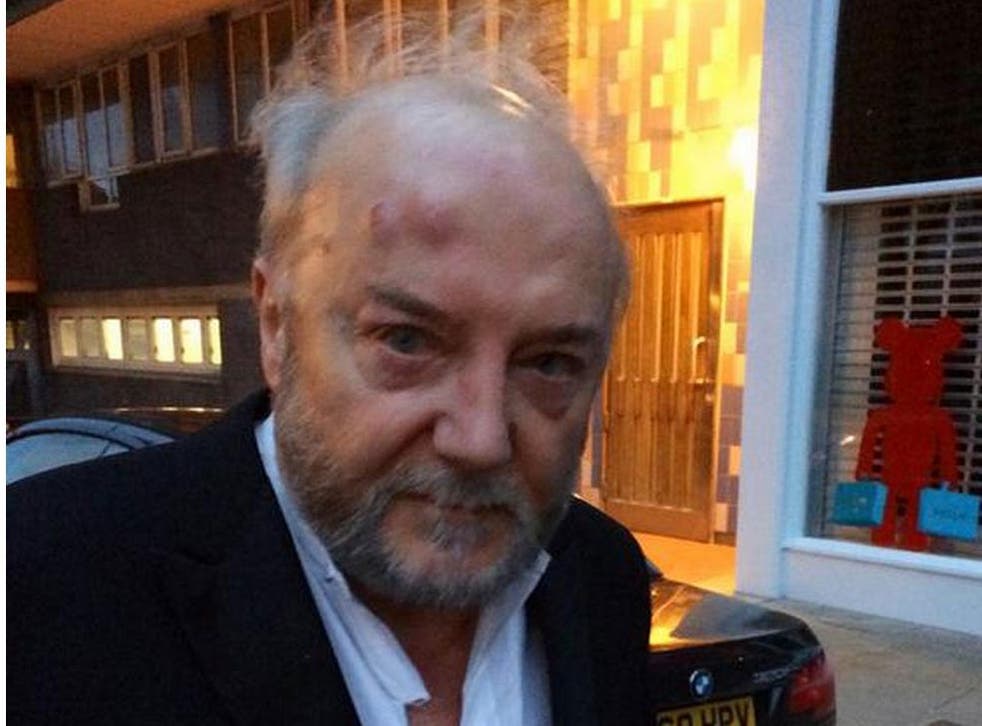 George Galloway has been released from hospital after suffering a suspected broken jaw and rib in a violent street attack.
A man allegedly punched him after shouting about the Holocaust as he posed for pictures with members of the public in London, his spokesperson said.
The attacker allegedly called Mr Galloway "a Hitler" during the assault, the BBC reported.
The controversial MP was taken to St Mary's Hospital, Paddington, for treatment on Friday and stayed in overnight after the incident in Golborne Road, Notting Hill.
"It appears to be connected with his comments about Israel because the guy was shouting about the Holocaust," his spokesperson said.
The Respect Party released a photo taken of Mr Galloway's battered and bruised face as he was on his way to hospital.
George Galloway's most memorable moments

Show all 7
It was unclear whether the attacker was an Israeli, an EDL-supporter or had some other motivation for attacking the MP.
Mr Galloway was interviewed earlier this month by West Yorkshire Police following a speech in Leeds in which he claimed Bradford was an "Israel-free zone".
In 2008 the Bradford West MP was pelted with a rubber stress ball as he was campaigning in an open-top bus in London.
The politician received medical treatment after that attack but was not taken to hospital.
A 39-year-old man arrested shortly after Friday's incident on suspicion of assault occasioning actual bodily harm remains in police custody, the Metropolitan Police said.
Register for free to continue reading
Registration is a free and easy way to support our truly independent journalism
By registering, you will also enjoy limited access to Premium articles, exclusive newsletters, commenting, and virtual events with our leading journalists
Already have an account? sign in
Register for free to continue reading
Registration is a free and easy way to support our truly independent journalism
By registering, you will also enjoy limited access to Premium articles, exclusive newsletters, commenting, and virtual events with our leading journalists
Already have an account? sign in
Join our new commenting forum
Join thought-provoking conversations, follow other Independent readers and see their replies