German company Miele dominates Which? survey on Britain's best home appliances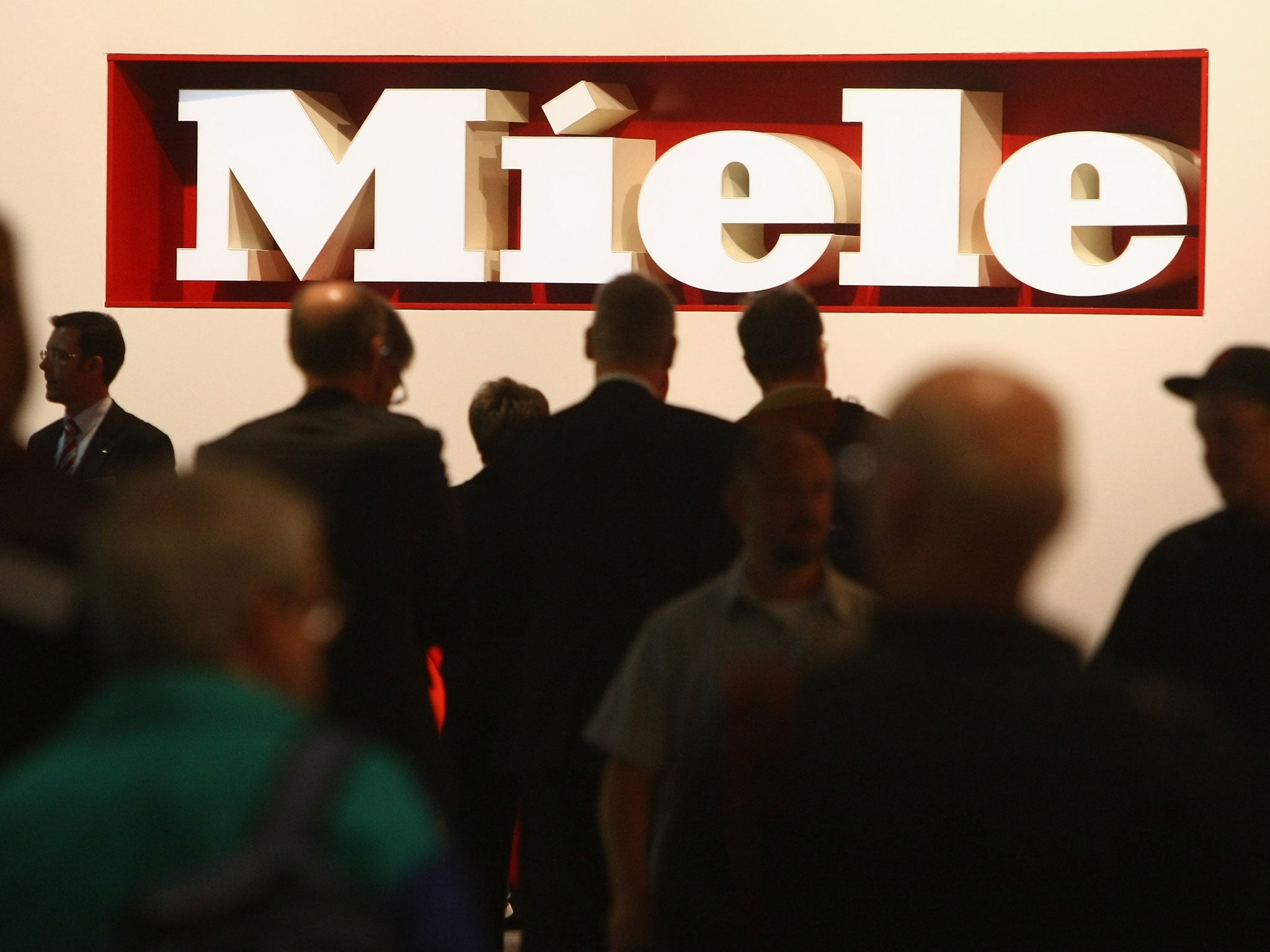 Who makes the best vacuum cleaners, fridge-freezers, ovens and washing machines? A single German company – Miele, according to Britain's biggest consumer group.
For years the briskly efficient Westphalian family firm (pronounced Mee-lar) has been beating the world's electronics manufacturers, but this year it surpassed even itself by trouncing the opposition in Which?'s survey of kitchen appliances.
Astonishingly, the consumer group rated Miele the best in seven of nine categories for which it could be judged: upright vacuum cleaners; cylinder vacuum cleaners; washing machines; tumble driers; washer dryers; built-in oven; and fridge-freezers.
In two other categories, it came equal third in fridges and fourth in dishwashers. Miele does not make the tenth category assessed by Which?, freestanding ovens.
Overall, the survey - the consumer group's biggest survey of domestic appliances for 10 years - showed German manufacturing outclassing that from the rest of the world.
All of the best overall brands – Miele, Bosch, Neff, Sebo and AEG – were German, while the least reliable was Italian-owned Hoover, which came bottom in its three applicable categories.
Which? assessed its own test results and the views of a survey of 14,770 members to arrive at its overall best brands.
Why did Miele do so well? Headquartered in the Rhineland town of Gutersloh, the firm (motto 'Immer Besser', or Forever Better) uses rigorous testing to ensure that its products last for at least 20 years.
Founded in 1899 by Carl Miele and Reinhard Zinkann, the firm has also been privately owned throughout its existence, allowing it to plan for the long term and invest more than a comparable stock exchange-listed firm in research and development. Its rise is steady rather than spectacular, with worldwide sales growing by 4 per cent to £2.4 billion in the year to June. "Our outlook is long-term and not focused on short-term profit making," Miele said.
Which? freely acknowledged the expensiveness of Miele products, with the S7210 upright vacuum cleaner costing £260 and the W1914 washing machine £809, but it reckoned the expenditure was worthwhile.
In the January edition of its magazine, Which? points out that its washing machines scored an excellent 92 per cent for both their customer score and reliability: "Miele's test record is exemplary. We've tested five Miele washing machines and all five make the Best Buy grade."
Of its tumble dryers came the verdict: "These tumble dryers don't come cheap, but you really can't go wrong with a Miele dryer – all seven current dryers we've tested are Best Buys."
Best brand overall
Upright vacuum cleaners: Sebo (German), Miele (German)
Cylinder vacuum cleaners: Miele (German)
Washing machines: Miele (German)
Tumble driers: Miele (German)
Washer dryers: Miele (German)
Fridges: Bosch (German), Neff (German)
Fridge-freezers: Miele (German), Bosch (German)
Dishwashers: Siemens (German)
Built-in ovens: Miele (German), Neff (German)
Free-standing ovens: AEG (German)
Join our commenting forum
Join thought-provoking conversations, follow other Independent readers and see their replies