Glasgow homeless hostel makes Tripadvisor's top 100 UK hotels after 'jokers' post comedy reviews
The Bellgrove Hotel has since been removed from the popular site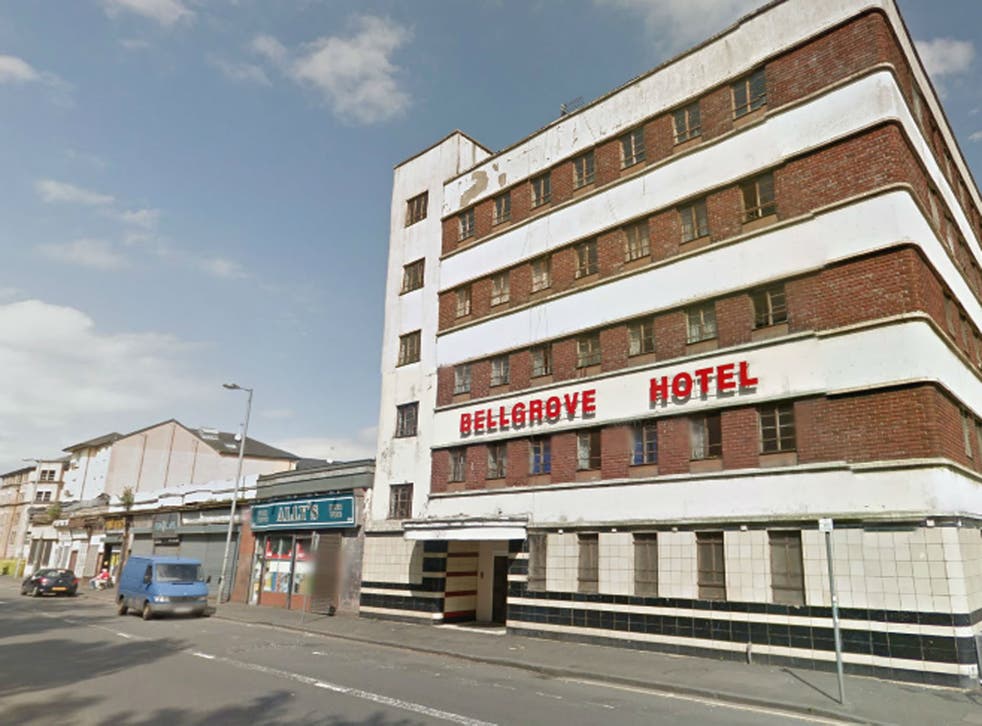 A homeless hostel in central Glasgow has surged its way into the country's top 100 hotels on travel website Tripadvisor after mock reviews which lauded its "crystal chandeliers" and "spa and leisure facilities."
The Bellgrove Hotel, only a 20 minute walk from Celtic Park, houses around 150 men who have fallen on hard times, many with drug and alcohol problems. It is due a renovation later this year.
One review, under the headline "Pure Joy", said: "Great hotel, friendly staff and a very warm welcome. Excellent food and room service with a smile. Nothing was any trouble for the staff. Central location near town centre.
"Hotel did look a bit shabby on the outside however appearances can be deceitful. Luxurious rooms, spa and leisure facilities a real gem."
And another said: "The marble floors and crystal chandeliers were breathtaking! You feel like a king!"
"Strongly recommend this as an ideal hotel for young couples and those just looking for a relaxing city break. As a couple who travel regularly, we weren't quite sure what to expect of Glasgow, we need not have worried, a glorious three day stay, made all the better by our choice of hotel in the Bellgrove.
"The restaurant menu is a mix of Scottish/French cuisine and we ate in the hotel restaurant each night. Reasonable prices and service with a smile. Remember to take swimwear to make full use of the facilities."
Hotel manager Joe McKee told the Daily Mail: "We didn't even know we were on TripAdvisor. It looks like there's been about five or six jokers on there who have been posting these reviews. We contacted TripAdvisor and asked them to take them down because it's misleading.
"Sometimes we get the odd call from people after a room if they're coming for a concert. But we just tell them "sorry it's not what you're looking for".
A spokesman for TripAdvisor said: "As this property is a homeless shelter, and therefore doesn't meet our listing guidelines, the listing itself is being removed from TripAdvisor.
"With over 60 pieces of content coming in every minute, occasionally a review or business that does not meet TripAdvisor's guidelines may slip through the cracks, and in these rare cases, our members can report the material to us, helping maintain the high quality content of our site."
Join our new commenting forum
Join thought-provoking conversations, follow other Independent readers and see their replies