Shoe advert featuring scantily clad women on their knees banned
Lancashire firm ordered to be more socially responsible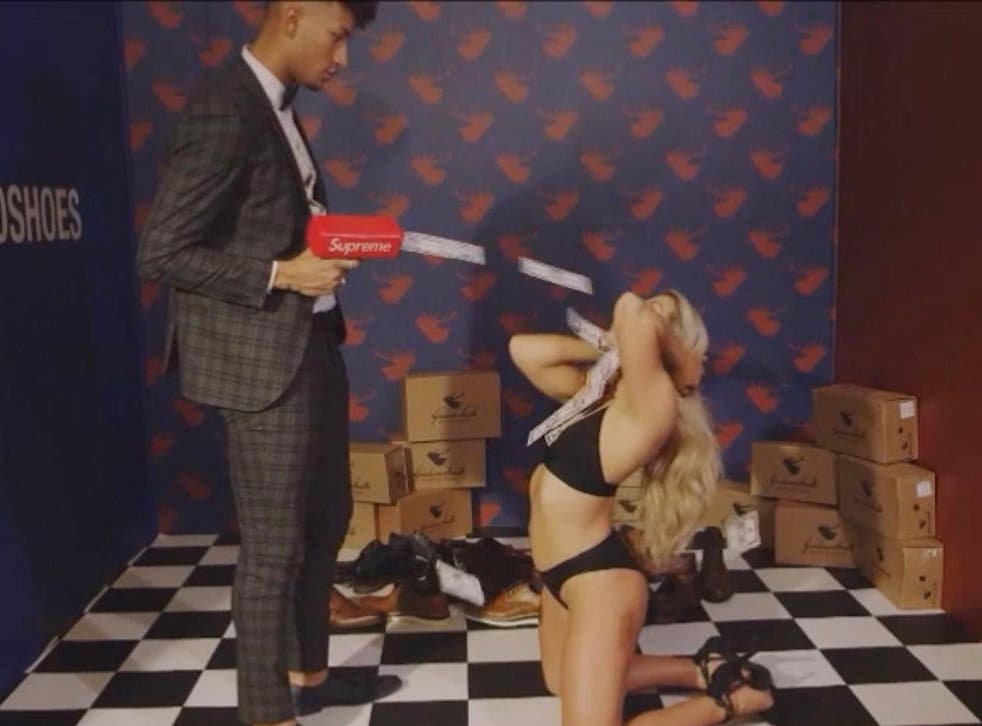 A shoe company has been forced to scrap adverts that were "degrading to women", featuring actors clad only in underwear and in "a subservient position".
A Youtube advert by Redfoot Shoes – trading as Goodwin Smith - included a scene with "a woman on her knees facing a man" who used a machine to shoot paper money into her face.
The video and a spot on the company's website used the catchphrase "Fancy a pair?" alongside topless women, the Advertising Standards Authority (ASA) said.
Nine people complained about six adverts in total from August this year.
The ASA said: "We considered that in the ads the men were portrayed in a manner viewers were likely to interpret to mean that they were successful, suave and aspirational.
"In contrast, we considered the women to have been portrayed in a subservient position – for example, throughout the video the men remained fully clothed, whereas the women wore either only a nude coloured thong or a lingerie set.
"Because the ads were sexist, degrading to women, and objectifying women, we considered that they were likely to cause serious and widespread offence."
According to the ASA, Goodwin Smith countered that the campaign "attempted to portray a fantasy concept in which the men were portrayed as being confident; this was not meant to degrade women".
UK news in pictures

Show all 50
The company said its target demographic was men aged 22 to 45, adding that only people looking for its products would be likely to see the adverts. Explicit versions of the adverts had been accompanied by warnings.
Goodwin Smith, based in Lancashire, told the BBC: "Ironically, the majority of the production team who made the video were women."
The adverts should not reappear in the same form, officials ruled. The company should be more socially responsible and not objectify women, they added.
But one of the models from the August campaign, Jasmine Jardot, tweeted to say: "I didn't feel degraded at all, I thoroughly enjoyed my time on set and am proud of being part of this campaign."
Goodwin Smith's company tagline is "Bucking good shoes" and an October blog post was titled "5 Halloween Hotties That Will Make You Stiff With Fear", while a Facebook post from November read, "30 seconds before this photo was taken he had a pair of #BuckingGoodShoes on..." alongside a picture of a lingerie-clad woman straddling a clothed man.
Join our new commenting forum
Join thought-provoking conversations, follow other Independent readers and see their replies