Google Doodle celebrates St David's Day
Today's Google Doodle marks the feast day of the patron saint of Wales
Rob Williams
Friday 01 March 2013 11:42 Comments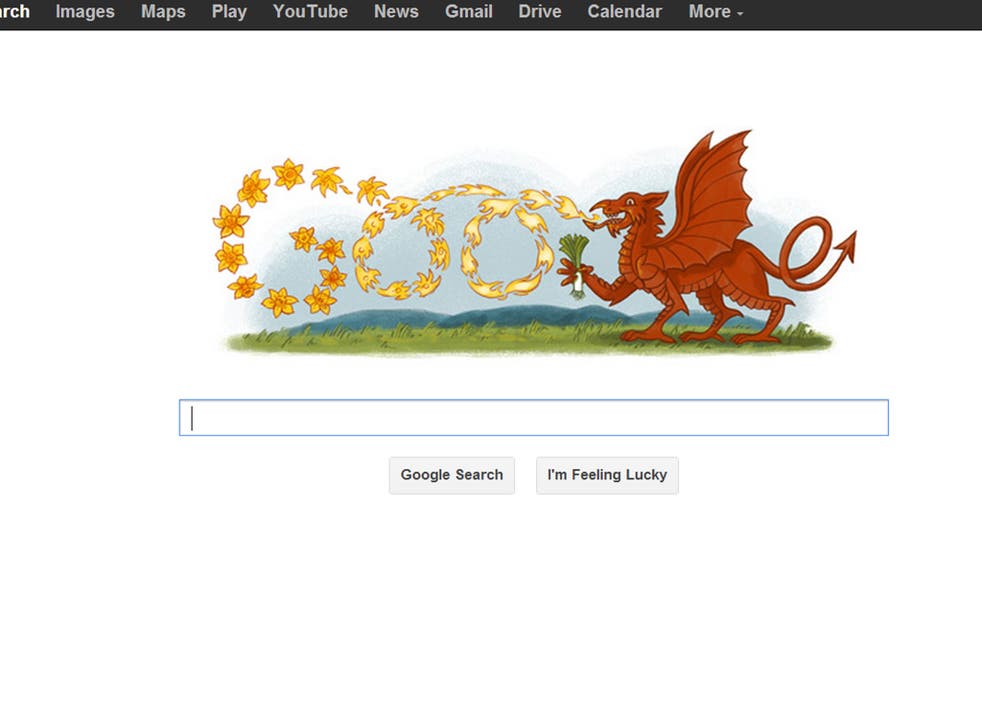 Today's Google Doodle marks the feast day of the patron saint of Wales.
The day is cleverly celebrated by the search-engine giant using a red dragon, a leek and daffodils to spell out the company's name.
The dragon's tale forms the shape of an 'e', and the doodle flames transform into daffodils to form the letter 'g'.
The patron saint of Wales is believed to have died on this day in AD 589, and the date has been a day of celebration in Wales since the 18th century.
Prince Charles will today visit Wales with the Duchess of Cornwall to mark the day.
Though a national holiday there is much debate within Wales over whether or not it should also be a bank holiday.
The idea of a bank holiday to mark St David's Day was suggested as part of the UK government tourism strategy which recommended moving the May bank holiday to March 1st.
However, the idea has since been dropped.
Register for free to continue reading
Registration is a free and easy way to support our truly independent journalism
By registering, you will also enjoy limited access to Premium articles, exclusive newsletters, commenting, and virtual events with our leading journalists
Already have an account? sign in
Join our new commenting forum
Join thought-provoking conversations, follow other Independent readers and see their replies