Google Doodle celebrates St Patrick's Day as world turns green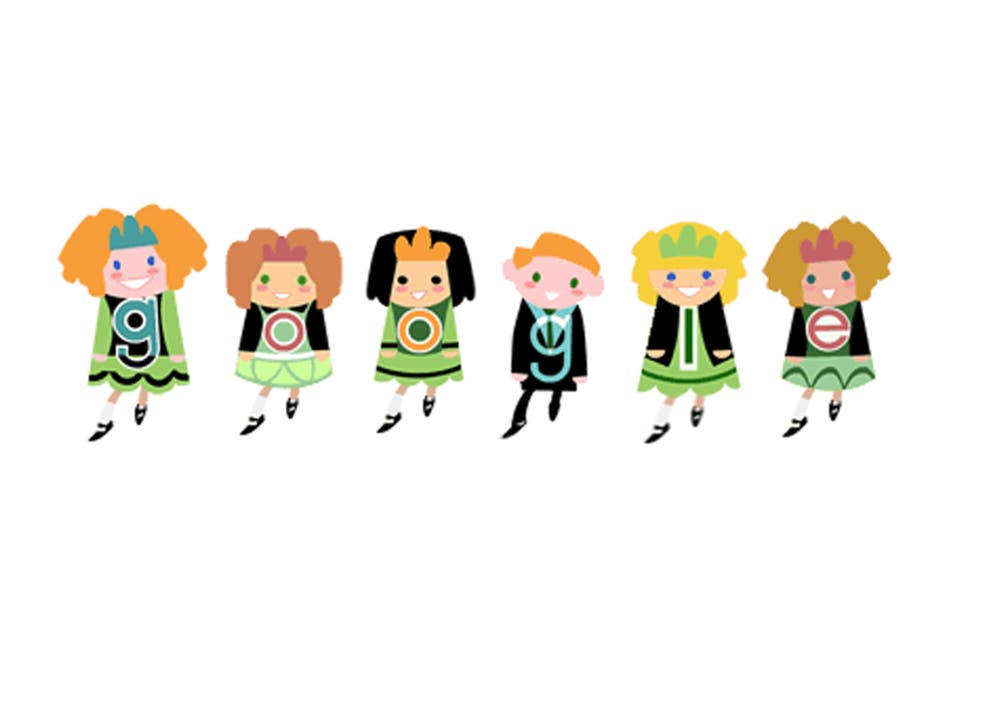 Millions will be raising a pint in celebration of all things Irish today to celebrate the cultural and religious holiday.
The annual celebration on March 17 is in honour of Ireland's patron saint, Saint Patrick.
The search engine giant celebrated the holiday with an animated Google Doodle featuring six Irish stepdancers performing the traditional jig. Each of the figures also beared the six letters making up Google's name.
The Irish have observed this day as a religious holiday for over 1,000 years.
As usual, in celebration of the Celtic saint's day, fans will be dressing in as much green as they can lay their hands on.
This year, in celebration of St Patrick's Day, more than 40 international landmarks are being lit in green. From the pyramids and the Leaning Tower of Pisa, to the Sydney Opera House and South Africa's Table Mountain: some of the most recognised man-made and geographical attractions will join a host of British landmarks to "go green".
Join our new commenting forum
Join thought-provoking conversations, follow other Independent readers and see their replies