Gorilla escaped London Zoo enclosure in honour of Harambe, social media users say
'Gorilla on the loose in London zoo, they are starting an uprising for Harambe'
May Bulman
Thursday 13 October 2016 21:55 Comments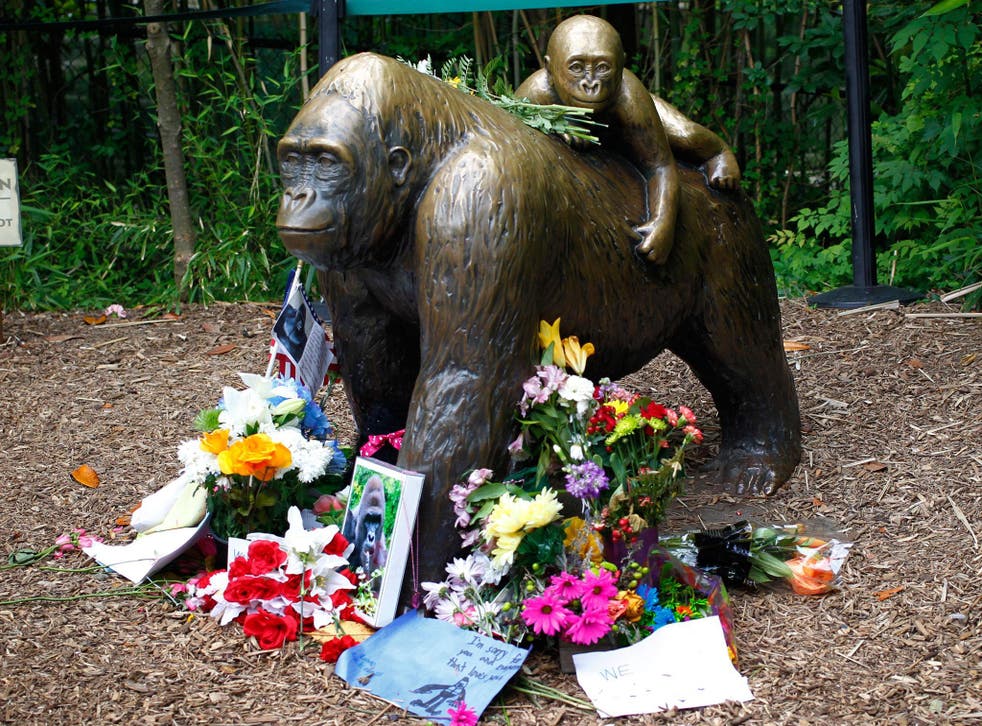 A gorilla that sparked an emergency after breaking out of its enclosure at London Zoo did so in tribute to killed primate Harambe, social media users say.
News the primate was on the loose instantly prompted speculation among social media users that the animal intended to begin "an uprising for Harambe", the gorilla shot and killed by staff in May at Cincinatti Zoo after it grabbed a child who had fallen into its enclosure.
One Twitter user wrote: "Gorilla on the loose in London zoo, they are starting an uprising for Harambe."
Another suggested the gorilla escaping meant "the spirit of Harambe" was "alive".
Some compared the incident with Independence Day, writing: "Do it for Harambe".
Police later told The Independent the "incident had been concluded", with reports the escaped gorilla had been recaptured.
An employee at London Zoo reportedly said the primate was a western lowland gorilla that goes by the name of Kumbuka.
The member of staff told BuzzFeed News: "He's a f****** psycho, that ape. He's smashed the enclosure glass a couple of times."
Members of the public remained locked in London Zoo while the gorilla was on the loose, although the zoo insisted they were "not at risk."
Register for free to continue reading
Registration is a free and easy way to support our truly independent journalism
By registering, you will also enjoy limited access to Premium articles, exclusive newsletters, commenting, and virtual events with our leading journalists
Already have an account? sign in
Join our new commenting forum
Join thought-provoking conversations, follow other Independent readers and see their replies