Gosport hospital deaths: Who is Jane Barton, the doctor at the heart of a scandal that claimed hundreds of lives?
Campaigners call for prosecutions after an inquiry finds there was a 'disregard for human life' 
Wednesday 20 June 2018 23:11 BST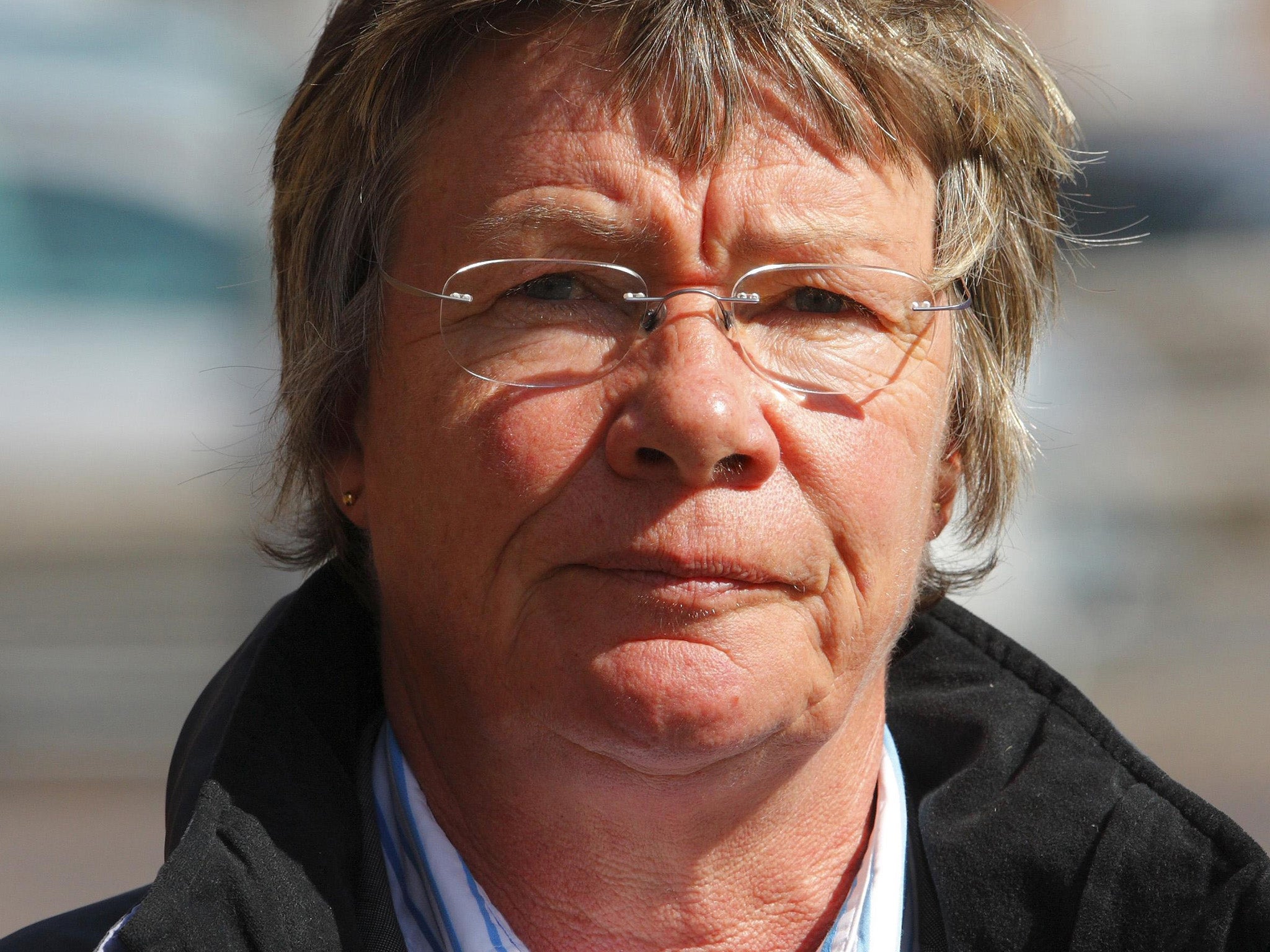 More than 450 people died after they were inappropriately given painkillers that were too powerful at Gosport War Memorial Hospital, a report has found.
Campaigners are now calling for prosecutions after The Gosport Independent Panel inquiry found there had been a "disregard for human life" at the hospital.
Dr Jane Barton was in charge of the practice of prescribing medicine on the wards and was found guilty of serious professional misconduct by the General Medical Council (GMC) for failing in her care of 12 patients between 1996 and 1999.
She graduated from Oxford University in 1972 with a Bachelor of Medicine and was a GP at Forton Medical Centre in Gosport.
The 70-year-old also worked as a clinical assistant in the Department of Medicine for Elderly People at Gosport War Memorial Hospital from 1988 until 2000.
Patients under Dr Barton's care had been transferred from an acute hospital after they had been admitted for a major illness or surgery.
Others were under her supervision for rehabilitation after a fractured hip or a stroke.
During her 12 years at the hospital Dr Barton signed 854 death certificates, 803 of which had been given opiates.
A number of patients under Dr Barton's care died from fractures, and where the cause of death should have been recorded as "accidental", so a coroner could investigate, they were apparently reported as having stemmed from bronchopneumonia.
A 2003 review of deaths of patients at Gosport examined Dr Barton's medical records and found that she had a "conservative rather than active attitude towards clinical management" and preferred palliative care rather than recovery - even for people with fractures.
An inquest in 2009 that looked into 10 deaths at the hospital found that medicine had been administered in a manner that had "contributed more than minimally" to five of the deaths.
In 2010 the GMC panel found that Dr Barton had prescribed "potentially hazardous" levels of drugs to elderly patients and she was found guilty of serious professional misconduct.
Former Bishop of Liverpool James Jones on Gosport hospital deaths: 'There was an institutionalised practice of shortening lives'
The panel did not remove her right to practice medicine after receiving 200 letters of support. However she was given a list of 11 conditions, including not being able to administer opiates by injection.
There is no suggestion that Dr Barton intentionally took lives.
In 2002 her husband, Tim Barton, said she had been overworked and was under a huge amount of pressure.
"Instead of trying to find a new Harold Shipman, it might be more constructive to ask why a part-time GP was looking after 48 beds," he told The Sunday Times.
"No one has seen any of the letters she sent saying, 'You cannot keep sending me this number of patients, I cannot cope with this number'."
After the ruling Dr Barton said in a statement: "I am disappointed by the decision of the GMC panel.
"Anyone following this case carefully will know that I was faced with an excessive and increasing burden in trying to care for patients at the Gosport War Memorial hospital.
"None of the nurses who gave evidence were critical of my care of the patients in this inquiry.
"The consultants who had overall responsibility for the patients never expressed concern about my treatment and working practices.
"Throughout my career I have tried to do my very best for all my patients and have had only their interests and wellbeing at heart."
'We demand justice': The families at the heart of Gosport scandal
Show all 4
Here is a timeline of events:
August 1998 - Gladys Richards dies in Gosport War Memorial Hospital after going in for rehabilitation following a hip operation. Her family report concerns about her treatment to the police and the coroner.
2001 - In the three years after Mrs Richards' family came forward, three more went to police and two more case were reported to the NHS ombudsman.
July 2002 - The Commission for Health Improvement (CHI) criticised Portsmouth Healthcare NHS Trust, which ran the hospital, for excessive use of pain relief and sedative drugs.
February 2005 - Hampshire Police detectives pass files of evidence to the Crown Prosecution Service (CPS) about the deaths of elderly patients.
December 2006 - Hampshire Police announces that no-one would face prosecution over the deaths of patients at the hospital after a four-year inquiry. The CPS says that negligence could not be proven to a criminal standard and that there was no realistic prospect of conviction of healthcare staff.
April 2009 - An inquest jury rules drugs given to five elderly people at the hospital contributed to their deaths.
January 2010 - The General Medical Council finds Dr Jane Barton guilty of serious professional misconduct by a Fitness to Practise Panel. The panel found she made a catalogue of failings in her treatment of the patients, who later died, including issuing drugs which were "excessive, inappropriate and potentially hazardous".
Instead of being struck off she was given a list of 11 conditions relating to her practice, including not being able to administer opiates by injection.
March - Dr Barton retires from medical practice.
August - The CPS announces that no criminal charges are to be brought against Dr Barton after finding there is insufficient evidence to mount a prosecution for gross negligence manslaughter in 10 key cases.
September - Ann Reeves, the daughter of 88-year-old Elsie Devine, leads a protest march to Downing Street.
April 2013 - A coroner rules that medication given to Mrs Richards contributed "more than insignificantly" to her death.
July 2014 - An independent investigation into more than 90 deaths at the hospital is launched by health minister Norman Lamb and was due to conclude in 2017.
2016 - The inquiry is extended and its publication date is put back to 2018.
June 20 2018 - The inquiry is published.
Agencies contributed to this report