Government decision to delay findings into lethal consumer goods 'putting lives at risk'
The Government has still not published a report into how to improve the system for product recall
David Connett
Saturday 09 January 2016 23:15 Comments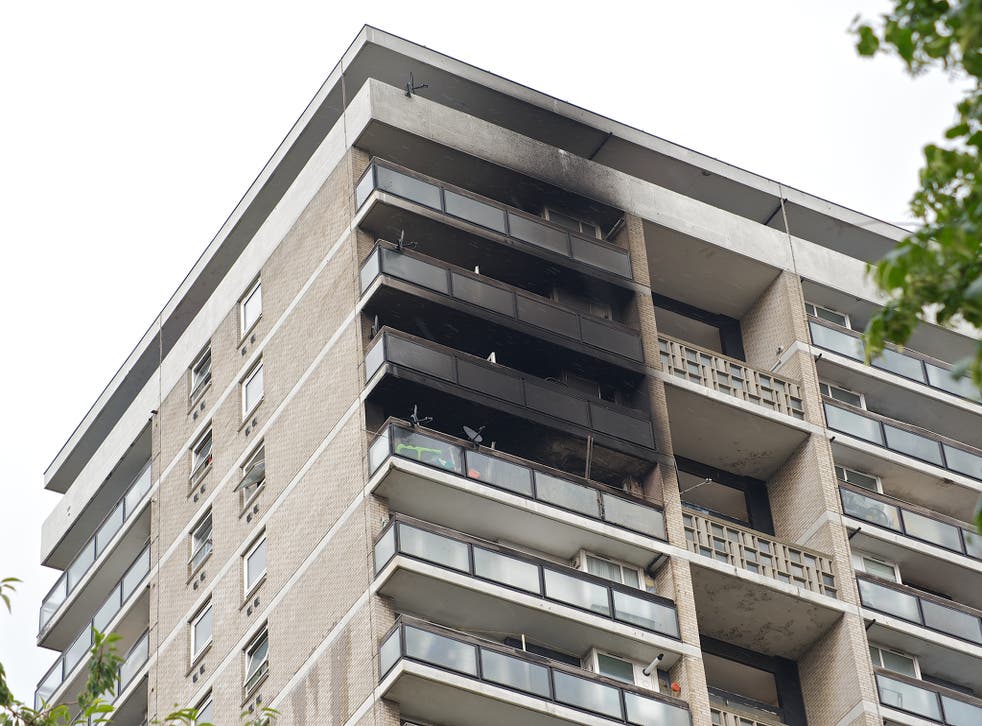 Lives are being put at risk by the decision to delay a report critical of the UK's system of recalling unsafe and potentially lethal consumer goods, campaigners say.
Pressure on the Government to publish the review will increase this week when an inquest hears evidence that a defective fridge-freezer caused a fire which killed a 56-year-old woman – four years after the same model killed a man in a near identical house fire.
Details of how Sharmina Jeyakumar died in September 2014 are certain to fuel demands for an overhaul of Britain's recall system which experts say leaves faulty and potentially lethal goods in people's homes long after the dangers are known.
The consumer magazine Which? last year found faulty appliances are the cause of 3,700 domestic fires every year, some of them fatal.
A review of the recall system has been carried out by consumer champion Lynn Faulds Wood. Her report was given to ministers last year, and was expected to be published in November. It is understood her report, commissioned by the coalition government, highlights that lives could be saved by better enforcement of existing laws rather than new legislation.
However, ministers and officials are thought to be delaying publication because austerity measures have slashed the number of trading standards officers whose role includes protecting the public from unsafe goods.
Ms Wood said yesterday she did not know why publication had been delayed. "I was very pleased to do the report as I have a long interest in product recalls and consumer safety. It was high time there was something done to improve the situation.
"It is very upsetting to learn about another death and another inquest involving potentially unsafe goods. I have completed the review and it is with the minister," she said.
When appointed to conduct the review she said: "Product recalls which have failed to reach the public – or been insufficiently acted upon – have led to unnecessary damage, injury and even death. Good businesses may even be disadvantaged under the present system."
UK news in pictures

Show all 50
It is believed the delayed report judges the existing recall system to be "broken". The legal framework is "fundamentally robust" but suggests it would improve dramatically with effective enforcement and co-operation. However, trading standards budgets have been slashed by 50 per cent due to funding cuts, and staff numbers have plummeted. Local authorities are believed to be discouraging remaining officers from enforcing product safety because of the potential cost implications, including spiralling legal fees.
"Better enforcement and more joined-up government would save lives but that is an uncomfortable message when the Treasury has cut funding and there are more cuts on the way," said one senior official.
Experts believe the fire in which Mrs Jeyakumar died at her home in north-east London was started by a Beko fridge-freezer. Beko has confirmed to the coroner that it has accepted "the broad opinion that the defect in the fridge/freezer was the cause of the fire".
A defect in a similar model led to the death of Santosh Benjamin-Muthiah, 36, in north London in 2010 and is believed to be the cause of hundreds of fires across the UK.
The coroner Andrew Walker who held the inquest into Mr Benjamin-Muthiah's death made a series of recommendations to prevent a recurrence. They included the development of a website comprehensively listing recalled products. He also called for tougher sanctions against manufacturers and retailers for failure to warn the public. The inquest heard the maximum fine a corporation could then face was £5,000, compared with the cost of a product recall which could cost up to £11m.
Improved fire-proof identification on all appliances was another recommendation, after hearing evidence that some goods causing fires were completely destroyed so could not be identified. He said fire investigators should compulsorily report faulty goods to trading standards so trends can be spotted faster. He also called for a recall code of practice after hearing of an inconsistent approach taken by different manufacturers. His report prompted the recall review by Ms Wood.
The inquest into Mr Benjamin-Muthiah's death determined the fire was started by a fault in a Beko fridge-freezer. The coroner heard that Turkish manufacturers, Beko, one of Europe's largest white-goods brands, was alerted to a fire risk six years earlier. The company had six fire reports in 2004, 13 in 2005. Nearly all resulted in severe property damage.
In 2006, three weeks after joining Beko as technical support manager, Peter Butt emailed a director noting: "I feel in the light of the recent increase and severity of the damage being caused to properties in the UK that a further investigative risk assessment needs to be carried out.
"So far we have been fortunate that there have been no reported personal injuries. But if this were to happen, or even worse, then we must show that we have carried out an accurate risk assessment ... and as a company, shown due diligence."
Two years later, the London Fire Brigade warned Beko it had found a 150 per cent increase in fires related to its fridge-freezers, and pointed out that some of its components were not flame retardant.
A private fire investigation firm also alerted Beko to a number of fires it had examined that were "most likely" started in the appliances' capacitors. Beko's head office maintained it had not experienced product problems elsewhere.
Instead it commissioned an independent fire-risk analyst to examine the statistical probability of their product causing the fires. However, the analyst was only provided with "confirmed incidents" rather than suspected or possible cases.
As a result 44 severe fires including one at an old people's home in Epsom, Surrey, which forced the evacuation of the residents, were excluded from the study. At Epsom, an independent fire investigator ruled out all other possible cause other than the fridge-freezer.
Mr Butt told the inquest the Epsom fire was not passed to the analyst "because the company was still awaiting its own forensics report". The analyst's report later concluded the risk of fire was moderate.
The lawyer for Jennifer, the wife of Mr Benjamin-Muthiah, said: "The current system for product recall and review is not fit for purpose. It is incredibly important that the review is published and considered as soon as possible."
Register for free to continue reading
Registration is a free and easy way to support our truly independent journalism
By registering, you will also enjoy limited access to Premium articles, exclusive newsletters, commenting, and virtual events with our leading journalists
Already have an account? sign in
Join our new commenting forum
Join thought-provoking conversations, follow other Independent readers and see their replies