Government forced to admit that Right to Buy scheme hasn't hit its targets
Official figures showed that just 2,712 of a promised 4,795 homes had been built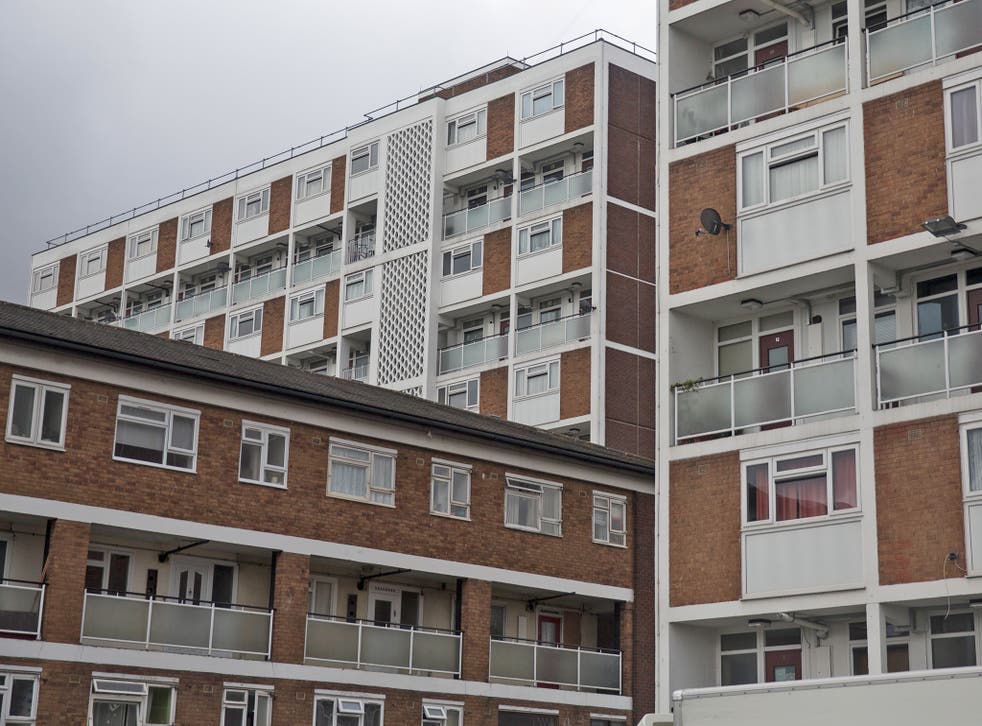 The Government has been forced into an embarrassing climbdown after admitting the number of homes financed by Right to Buy sales money is just over half the amount it initially claimed.
Social housing experts poured scorn on the Department of Communities and Local Government (DCLG) after it slashed official figures of houses being built using council house receipts from 4,795 to 2,712.
Former Housing Minister Grant Schapps promised "every additional home that is sold will be replaced by a new affordable home on a one to one basis" when the RtB scheme was relaunched by David Cameron in 2012. However, DCLG statistics published on Tuesday show that with just over 26,000 homes sold since the relaunch the actual replacement figure is just one in 10.
Councils claimed the data they submitted on new homes being built with Government money – either through RtB receipts or the separate Homes and Communities Agency funding – was correct and blamed the DCLG for "politicising" the figures before the mistake was spotted. Local authorities are not allowed to use both funding sources for a single property and 68 councils have now "significantly revised" their figures.
The DCLG said the mistake occurred due to councils including affordable homes partially or wholly funded by government grant in their statistics, which should have been counted separately.
In the worst case of over-inflation the figure for Cornwall of almost 1,100 replacement homes was corrected to just 15. Birmingham Council's figure was reduced from 817 starts to 296, while Doncaster, Wealden and Kingston upon Hull all reduced their figures to zero from 203, 64 and 47 respectively, according to analysis by Inside Housing.
Catherine Ryder, head of policy at the National Housing Federation, said: "At a time when we have a major housing crisis… selling off homes through Right to Buy and not replacing them is making the problem worse."
A Birmingham City Council spokesperson said: "The council has prioritised the use of HCA grant funding over Right to Buy receipts due to the time limits associated with the two different funding sources. In this case, funding for 296 homes came from Right to Buy receipts with a further 521 coming from the HCA."
Meanwhile new figures released on Wednesday highlighted increasing housing inequality as a generation of young people struggle to get on to the property ladder.
Last year there were 7.4m outright owner-occupiers in England exceeding the number of those with a mortgage (6.9m) for the first time, the annual English Housing Survey found. However the proportion of 25- to 34-year-olds who own their own home has fallen sharply in the past decade, from nearly two-thirds in 2003-04 to just 36 per cent in 2014. Half that age group now rent from private landlords thanks to the difficulty of saving for a deposit and a lack of social housing.
Campbell Robb, chief executive of housing charity Shelter, said: "The shortage of affordable homes is leaving young adults with no choice but to remain stuck in their childhood bedrooms, or face decades paying out dead money to landlords."
Register for free to continue reading
Registration is a free and easy way to support our truly independent journalism
By registering, you will also enjoy limited access to Premium articles, exclusive newsletters, commenting, and virtual events with our leading journalists
Already have an account? sign in
Register for free to continue reading
Registration is a free and easy way to support our truly independent journalism
By registering, you will also enjoy limited access to Premium articles, exclusive newsletters, commenting, and virtual events with our leading journalists
Already have an account? sign in
Join our new commenting forum
Join thought-provoking conversations, follow other Independent readers and see their replies