Hillsborough Wikipedia posts: Government launches inquiry after insults aimed at Liverpool fans traced to Government computers in Whitehall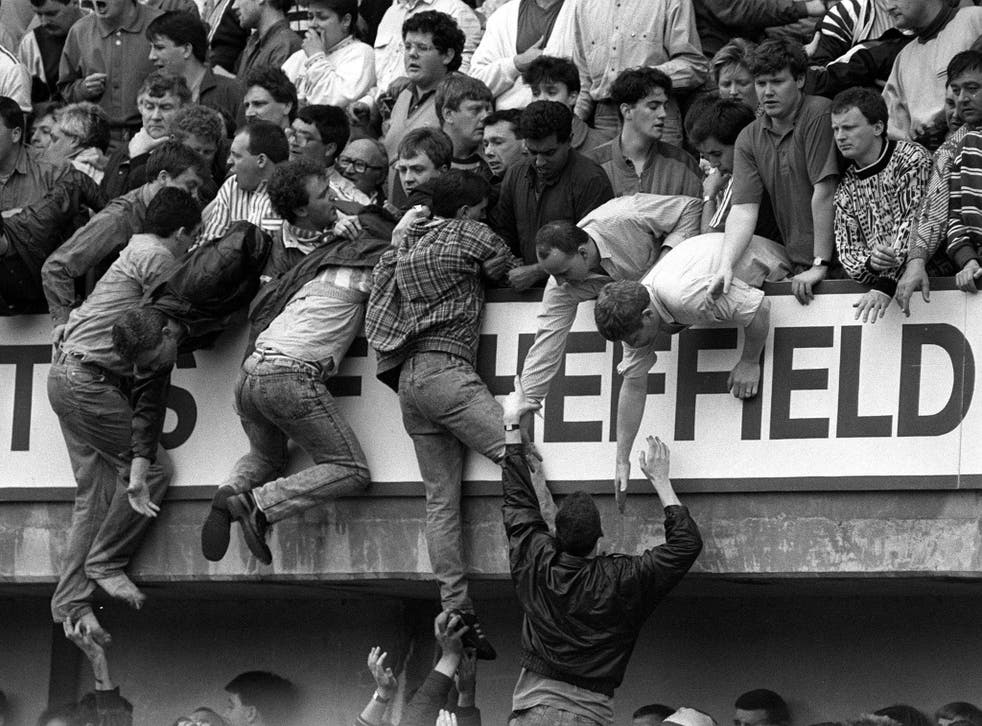 The Government has launched an inquiry into revelations that derogatory comments were inserted into Wikipedia entries about the Hillsborough disaster from computers in several Whitehall departments.
"Blame Liverpool fans" was written on the main webpage about the tragedy, in which 96 people were crushed to death in a crowd during the FA Cup semi-final game between Liverpool and Nottingham Forest in 1989.
"Nothing for the victims of the Heysel stadium disaster" – the deaths of 39 people in a crush during a Liverpool-Juventus game in 1985 – was written into a passage about the Hillsborough memorial at Liverpool FC's stadium, while "This is Anfield" was changed to "This is a Shithole".
And the name of Liverpool FC's adopted anthem, "You'll Never Walk Alone", was changed to "You'll Never Walk Again" .
The Liverpool Echo newspaper reported that it had linked the comments, made between 2009 and 2012, to IP addresses of computers in Whitehall departments, including the Department for Culture, Media and Sport, the Treasury and the Office of the Solicitor General.
In a statement, the Cabinet Office said: "We thank the Liverpool Echo for bringing this to our attention. This is a matter that we will treat with the utmost seriousness and are making urgent inquiries.
"No one should be in any doubt of the Government's position regarding the Hillsborough disaster and its support for the families of the 96 victims and all those affected by the tragedy."
Kenny Derbyshire, who was present at the game and chairs the Hillsborough Justice Campaign, said the comments were "totally disgusting".
"I find it very hard to believe that someone could do something like that. There are some very sick people out there," he said. "This needs looking into very seriously. Whoever is involved in this should be named and shamed at least. It's wrong and upsetting for the families.
Mr Derbyshire said if the comments were made by civil servants, then they should face losing their jobs. Margaret Aspinall, of the Hillsborough Family Support Group, told the Echo: "I don't even know how to react, it's just so sad. I hear something like that and it upsets me a great deal, it makes me incredibly sad."
Wikipedia lists individual edits and each is tagged to the author. They can choose a user name or remain anonymous, but the IP address can still be traced.
The Echo established that the IP addresses linked to the insulting comments were ones previously identified as unique IP addresses for the Government Secure Intranet. However this network covers thousands of computers and further investigations by IT experts would be needed to narrow this down.
An inquest is taking place into the causes of the disaster at Sheffield Wednesday's stadium. In addition to the deaths, 776 people were injured.