Government considers plastic bottle tax to tackle growing household and public waste
Government is examining Scottish trial of deposit return scheme
Harry Cockburn
Friday 20 January 2017 15:58 Comments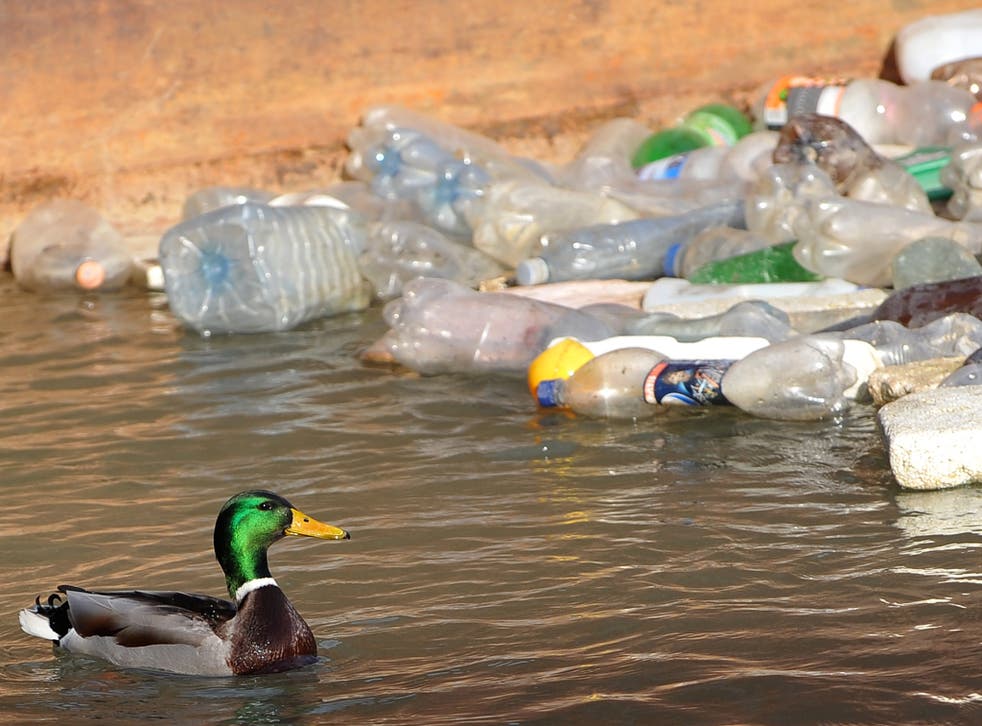 The Government is considering bringing in additional charges for buying plastic bottles in a bid to tackle the quantity of waste taking up space in landfill sites and polluting the sea.
Customers buying liquids in plastic containers would have to pay an extra 10p or 20p for each bottle they buy, which would be refundable upon returning the bottle.
The deposit return scheme has already been trialled in Scotland, and similar schemes already exist in Europe, Canada and the US.
Ministers are now understood to be looking at the Scottish trials in detail as part of a new strategy to tackle litter in Britain.
Responding to a question from Conservative MP Steve Double on addressing litter on beaches, Environment minister Therese Coffey said: "The consultation is out there on micro-beads but there is in that a call for wider evidence about the need to tackle other plastics.
"We are developing a new litter strategy which may well address this issue.
"The Secretary of State is personally interested in this matter and intends to set up an innovation fund that may explore new ideas to tackle it," she added.
According to Recycle Now, the national recycling campaign for England, which is funded by the Government, UK households use 480 plastic bottles a year, but recycle just 270 of them.
This means that of 35 million plastic bottles being used every day, around 16 million are not recycled, and the use of plastic bottles is still growing.
Since the introduction of a 5p charge for plastic bags in Britain, researchers believe there is a "window of opportunity" to implement further measures to help reduce plastic waste.
Elena Sutkina, an environmental psychology expert told the BBC last year: "Our research shows people are sensitive right now to the plastic waste arguments."
She surveyed people across Britain one month before the 5p plastic bag charge was introduced, and again one month afterwards, and then again six months after.
She found support for a bottle return scheme rose from 33 per cent to 39 per cent in England, from 44 per cent to 50 per cent in Wales and from 25 per cent to 34 per cent in Scotland.
However, another Conservative MP warned that such a scheme amounted to a "punishment" tax on people who already put plastic bottles in their household recycling.
Will Quince said: "We all want to increase recycling but we have to be careful about punishing those who are already doing the right thing.
"The vast majority do already recycle and try their best, but a scheme of this nature is not a reward scheme, it's actually a punishment scheme because you pay out at the beginning and you only get your money back at the end if you take your bottle back.
Scientists uncover new ocean threat from plastics

Show all 2
"Whether or not people would do that I don't know, many people would still stick it in the recycling box at home and if that's the case it's just another tax."
Register for free to continue reading
Registration is a free and easy way to support our truly independent journalism
By registering, you will also enjoy limited access to Premium articles, exclusive newsletters, commenting, and virtual events with our leading journalists
Already have an account? sign in
Join our new commenting forum
Join thought-provoking conversations, follow other Independent readers and see their replies