IDS urges Tory MPs to vote through cuts to disability benefits - despite his own watchdog warning they are unfair
The plans have been accused of causing 'unnecessary hardship'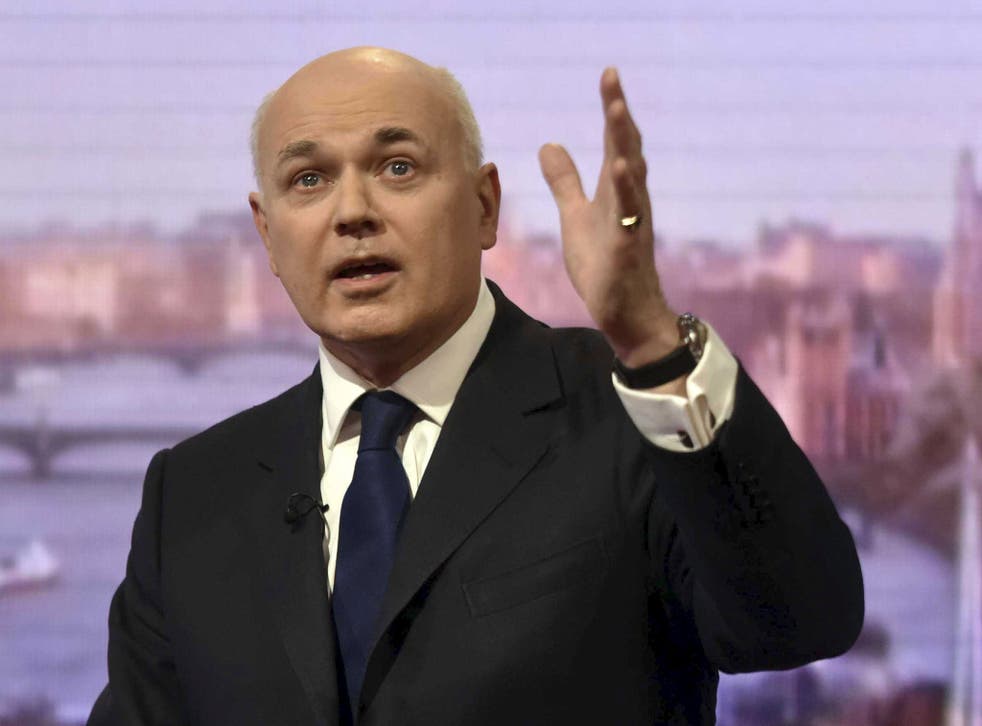 Iain Duncan Smith has urged Tory MPs to reject the Gvernment's own hman rights watchdog and support controversial disability benefits cuts.
On Monday, the House of Lords voted down Conservative proposals to cut the Employment and Support Allowance (ESA) by up to £30 a week.
Following that, the Equalities and Human Rights Commission EHCR said the cuts will "exacerbate, rather than reduce, existing inequalities" in addtion to disproportinately affecting disabled people.
"The Commission welcomes the aim of the Welfare Reform and Work Bill to encourage and help more people to work, where they are able to," it said. "However, we have concerns that some of the measures in the Bill could exacerbate, rather than reduce, existing inequalities and that they may undermine progress towards fulfilment of the UK's obligations under national and international human rights law.
"The Commission has already raised its concerns that the impact assessments and human rights memorandum which accompany the Bill do not fully assess the effect of the Bill on equality and human rights."
On Wednesday, the Welfare Reform and Work Bill returns to the Commons where MPs will again vote on the cuts - and Mr Duncan Smith has urged MPs to push ahead with the proposals
In a letter to Tory MPs seen by the Daily Mirror, he wrote: "The Commons as the elected chamber must now have the final say, particularly over matters that have substantial financial implications.
"The Lords' amendments are clearly designed to prevent the Government from implementing the proposed changes. which provide savings of up to £1.3bn up to 2020-21."
Rebecca Hilsenrath, EHRC Chief Executive, wrote in a letter to Labour MP Roger Godsiff: "This makes it difficult to understand whether the changes will affect, for example, people with some types of physical disability more or less than people with particular types of poor mental health or who experience bouts of ill-health and may therefore be in and out of work.
"It is also unclear whether applying the changes to new claimants will mean they have a more significant impact on younger disabled people or new migrant workers.
"These are the kinds of matters that we might have expected a more thorough analysis to have considered."
The most ridiculous reasons people had their benefits sanctioned

Show all 16
The latest benefit reductions would affect new claimants in the work-related activity group (Wrag) who are declared too ill to work but well enough to undergo work-related interviews or training from April 2017.
The cuts are projected to save £1.4 billion over four years and would reduce Wrag members weekly unemployed benefits from £102.15 to £73.10.
A DWP spokesperson said: "The current system needs reform because it fails to provide the right incentives to work, and acts to trap people on welfare.
"We are committed to ensuring that people have the best support possible, and that is what these changes are about.
"Current ESA claimants will continue to get the same level of support, and those with the most severe health conditions and disabilities will continue to get a higher rate of benefit."
Join our new commenting forum
Join thought-provoking conversations, follow other Independent readers and see their replies