White graduates dominate elite firms due to 'two-tier recruitment system'
Privileged candidates from elite universities get best jobs, study finds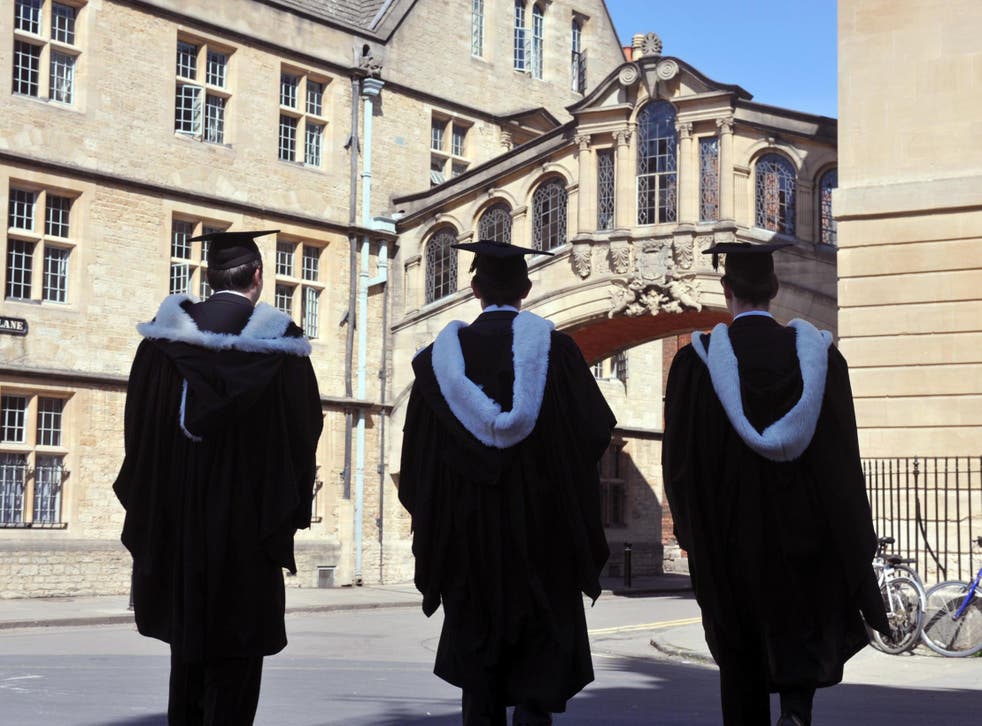 There is a two-tier recruitment system operating in the UK's top multinational firms, with the best jobs dominated by privileged white graduates over ethnic minority graduates, a study has suggested.
Academics found that the most senior jobs, which attract the highest salaries, are most likely to go to white male graduates who attended elite universities.
The study, published in the British Journal of Sociology, drew on data from the Destination of Leavers in Higher Education survey.
It examined the paths of 3,260 graduates recruited by 31 elite companies, including Goldman Sachs, Barclays, HSBC and PricewaterhouseCoopers.
Dr Michael Donnelly, of the University of Bath's department of education, said: "To make sense of why inequalities persist in the boardrooms of elite multinational companies, we need to look at patterns in recruitment at the very earliest stages – especially the so-called 'rising stars' who secure places on their coveted graduate recruitment schemes.
UK news in pictures

Show all 50
"Inequalities at the earliest phases of recruitment are likely to cement more long-term patterns in career progression, resulting in the sorts of white, privileged corridors of power we see in the upper echelons of elite firms. The detail of what diversity means to these firms matters and needs to be challenged if these companies are to go beyond paying lip service to 'diversity'."
The study suggested a two-tiered process of graduate recruitment at the firms.
In terms of top multinational companies' overall recruitment, ethnic minority graduates were more likely to be recruited and women were just as likely to be hired as men.
The researchers say a "very different story emerges" when it comes to recruitment for the top jobs, which attract the highest starting salary.
Compared to white graduates, most other ethnic groups were less likely to be earning the most on entry to a top firm.
Graduates from other parts of the UK than London were less likely to have a higher starting salary.
Those from Northern Ireland were more than 10 per cent less likely, while those from the northwest and southwest were both 7 per cent less likely.
Women were 4 per cent less likely to have a higher starting salary than men on entry to a top multinational firm.
Support free-thinking journalism and attend Independent events
Those graduating from a core group of elite universities – in particular Oxford, Cambridge, LSE, Imperial and especially London Business School – were more likely to have a higher starting salary.
A small group of universities, including Bath, Warwick and City, provided a small challenge to this group in terms of earnings on entry.
Dr Sol Gamsu, of Durham University, said: "Pay inequalities amongst graduates within these firms suggests that the traditional hierarchies and snobbery continues to exist within the powerful financial companies that dominate the UK economy."
The team suggests that further work is needed to trace the nature of educational paths that lead to recruitment by elite employers within other professional fields such as law, journalism and architecture.
Press Association
Register for free to continue reading
Registration is a free and easy way to support our truly independent journalism
By registering, you will also enjoy limited access to Premium articles, exclusive newsletters, commenting, and virtual events with our leading journalists
Already have an account? sign in
Register for free to continue reading
Registration is a free and easy way to support our truly independent journalism
By registering, you will also enjoy limited access to Premium articles, exclusive newsletters, commenting, and virtual events with our leading journalists
Already have an account? sign in
Join our new commenting forum
Join thought-provoking conversations, follow other Independent readers and see their replies