Grandmother dies after being bitten by false widow spider
Pat Gough-Irwin had part of her finger amputated, before she died in hospital
Kashmira Gander
Monday 10 November 2014 17:08 Comments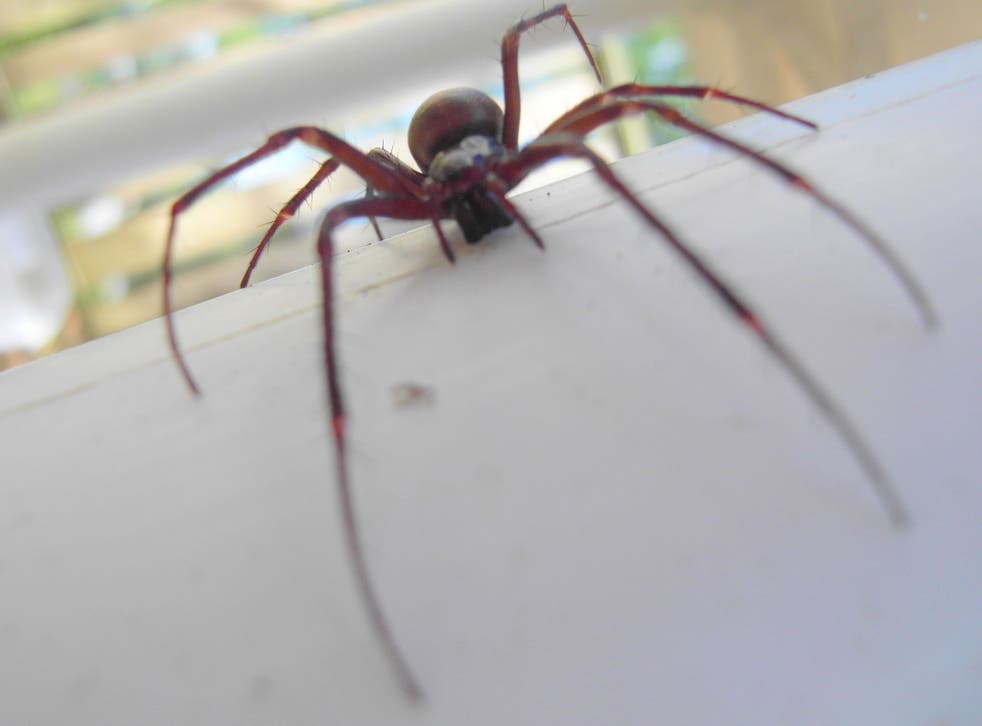 A grandmother from Hampshire may have become the first victim of Britain's most venomous spider, after a species of false widow bit her hand and she died days later.
The arachnid bit Pat Gough-Irwin, 60, on the tip of her finger a month ago after it found its way into her home in Aldershot.
As she became concerned by the painful bite, she visited her GP who reportedly told her it was unlikely to cause her serious problems, the Mail on Sunday reported.
But the pain became worse, and she was later admitted to hospital.
Staff at the hospital have since confirmed to the newspaper that they are investigating whether the bite caused Mrs Gough-Irwin's death, and her family will be meeting with hospital managers. If the creature was the cause, she will become the first known person to have died in the UK as a result of a spider bite.
Related to the deadly black widow spider, 10p-sized false widows leave their victims with painful bites which can become swollen. While some people have reported becoming unconscious after encounters with false widows, no deaths have ever been confirmed.
Dr Tim Cockerill, a presenter on BBC's Spider House, told the newspaper that the noble false widow is nowhere near as poisonous as the black widow, and its bite is akin to a bee sting.
He added that in most cases, when people die of insect bites it is due to a bacterial infection rather than venom.
Register for free to continue reading
Registration is a free and easy way to support our truly independent journalism
By registering, you will also enjoy limited access to Premium articles, exclusive newsletters, commenting, and virtual events with our leading journalists
Already have an account? sign in
Join our new commenting forum
Join thought-provoking conversations, follow other Independent readers and see their replies