Green and Black's is making non-organic chocolate bars for the first time ever
Green & Black's has dropped the word 'organic' for its new range of bars in the US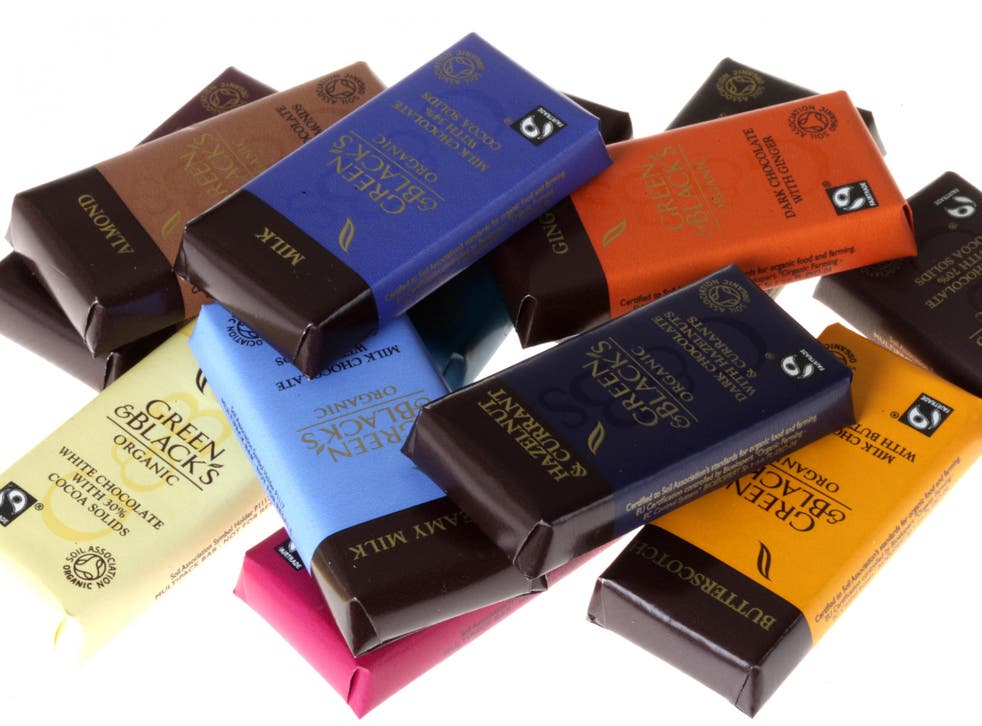 Green & Black's has begun using non-organic chocolate for the first time since it was founded in 1991.
The upmarket chocolate brand is known for its products with the word 'organic' printed in pride of place below the company logo – but the word has been dropped for a new range in the US.
A Green & Black's spokesperson confirmed to The Independent the new range was not organic, but would "sit alongside the classic Green & Black's range, which will continue to be organic".
Green & Blacks was founded by Craig Sams and Josephine Fairley as a small, organic brand, which was awarded Britain's first Fairtrade mark.
It was bought in 2005 by Cadbury, which has been owned by American company Mondelez International – formerly known as Kraft Foods – since 2010.
Mondelez sparked outrage this month when it changed the shape of its Toblerone chocolate bars.
The company said it had increased the space between the distinctive triangles because it was "experiencing higher costs for numerous ingredients".
In October, Tesco and Unilever clashed after the company said it would raise prices of its key products – including marmite – to compensate for the diminishing value of British currency.
"In the UK, all Green & Black's products are organic. In the USA, we have just launched a new range of 'discovery' products, to sit alongside our classic, organic range," said the Green & Blacks spokesperson.
What it's like to recreate your head using chocolate

Show all 5
"The new range has been created to introduce our delicious, ethically sourced chocolate, made from the finest ingredients, to people who might never have tried Green & Black's before.
They said the new bars would have a different "new signature taste" and will be made from sustainably sourced cocoa.
"This new range will not be organic, but will sit alongside the classic Green & Black's range, which will continue to be organic."
Join our new commenting forum
Join thought-provoking conversations, follow other Independent readers and see their replies