Greenpeace accuse Ofgem of 'binge-flying' as staff make thousands of internal flights
The regulator has clocked up 3,361 single and return flights within the UK since April 2012
Tom Bawden
Saturday 05 September 2015 23:37 Comments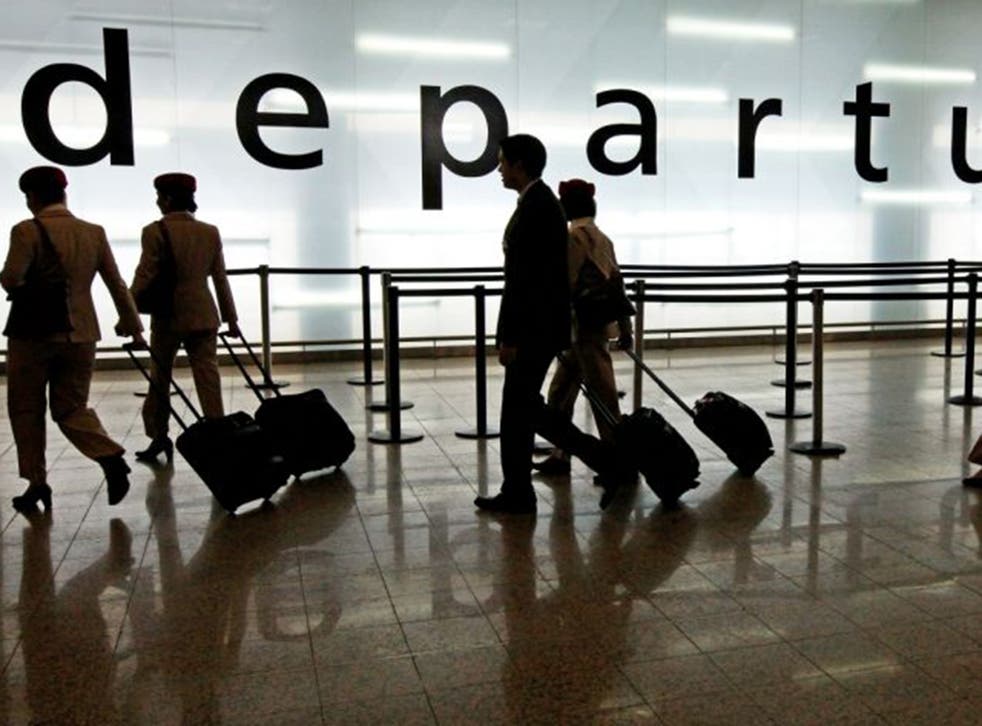 The energy regulator Ofgem was accused of "binge-flying" for allowing its staff to make thousands of internal flights over three years.
The regulator, which is overseeing an energy sector under pressure to cut its carbon emissions, has clocked up 3,361 single and return flights within the UK since April 2012, according to a response to a Freedom of Information inquiry.
Many of the tickets logged by the regulator were for return journeys, so the actual number of flights is more than 4,500 – most of them between London and Glasgow, where Ofgem has its offices. The number includes flights booked for later this year.
Aircraft produce far more CO2 per passenger than trains and are a major contributor to climate change. Campaigners are working to minimise the number of flights people take, in particular for journeys that could arguably be taken by train. Flying from London to Glasgow typically takes around about 80 minutes and is about 4.5 times as damaging to the climate as going by train, which normally takes around four and a half hours. But given the time it takes to travel to and from the out-of-town airports and check in, the time-saving is relatively small.
"Either the people in charge of regulating our energy system don't understand the danger rising carbon emissions pose, or they just don't care. Either way, Ofgem's short-haul addiction exposes short-term thinking, and does little for their credibility," said Simon Clydesdale, aviation campaigner at Greenpeace UK.
"It's precisely these kinds of domestic journeys that should be shifted to rail. This crass example of binge-flying is another nail in the coffin for the Government's unjustifiable … push for a new runway," he added.
Ofgem is not an environmental organisation, but the energy sector it regulates must dramatically reduce the CO2 it produces when generating electricity if the UK is to meet its legally binding targets to cut emissions. Campaigners say it should set an example by minimising its own carbon footprint. Ofgem said some travel between its offices is "unavoidable", but that staff go by train where possible.
Register for free to continue reading
Registration is a free and easy way to support our truly independent journalism
By registering, you will also enjoy limited access to Premium articles, exclusive newsletters, commenting, and virtual events with our leading journalists
Already have an account? sign in
Join our new commenting forum
Join thought-provoking conversations, follow other Independent readers and see their replies