Greenwich Palace: Archaeologists discover ruined remains of Henry VIII's birthplace
The historic Tudor building was once comparable to Hampton Court Palace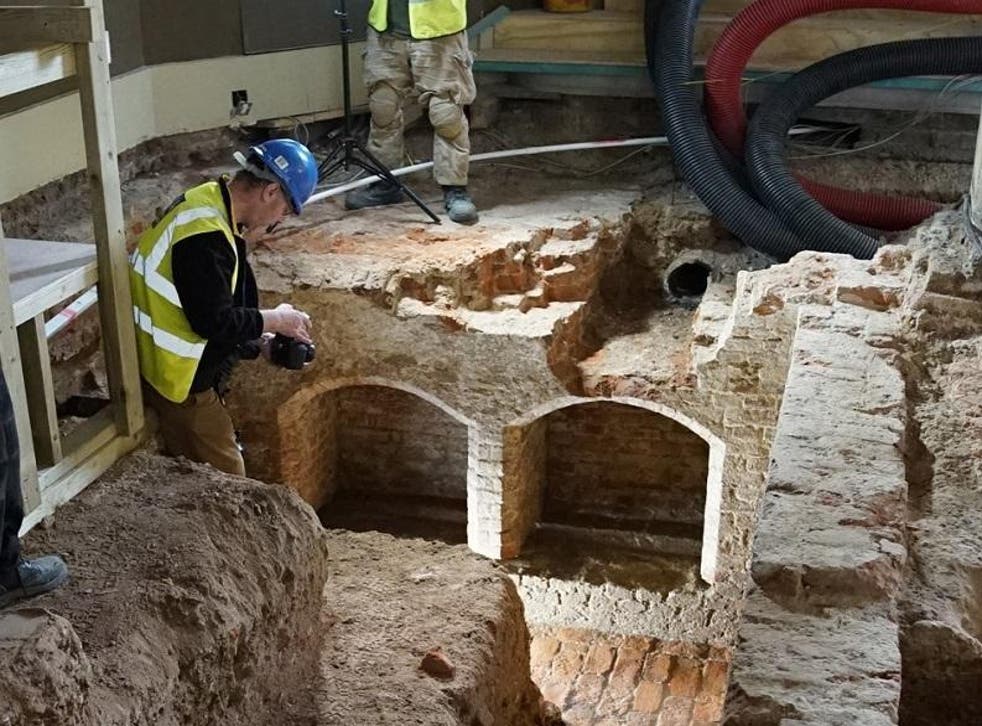 Archaeologists have unearthed the remains of Greenwich Palace, the birthplace of Henry VIII and his daughters Mary and Elizabeth I.
A team working on a development underneath the Old Royal Naval College in Greenwich, southeast London, discovered two rooms belonging to the old Tudor palace.
The rooms are believed to have been used as kitchens, a brewhouse or laundry areas.
One of the rooms featured a lead-glazed tiled floor and the other contained what experts believe are "bee boles" - wall cavities which housed beehive baskets or "skeps" during the winter months, when bee colonies hibernate.
The cavities may also have been used to store food and drink to keep it cool, when the hive baskets were kept outside in the summer.
The size and scale of Greenwich Palace was once comparable to Hampton Court Palace and it contained state apartments, a chapel, courtyards, gardens and an area for jousting.
It was demolished in the 17th century and the Old Royal Naval College was constructed where the palace once stood.
Chief executive of Historic England, Duncan Wilson, told The Wharf: "This is a really remarkable find.
"The Tudor period is one which grips the public imagination like no other, probably because of the larger-than-life characters like Henry VIII and Elizabeth I, as well as the significance of the buildings.
"To find a trace of Greenwich Palace, arguably the most important of all the Tudor palaces, is hugely exciting."
The Painted Hall at the Old Royal Naval College, described as the "Sistine Chapel of the UK", is currently being renovated.
Register for free to continue reading
Registration is a free and easy way to support our truly independent journalism
By registering, you will also enjoy limited access to Premium articles, exclusive newsletters, commenting, and virtual events with our leading journalists
Already have an account? sign in
Register for free to continue reading
Registration is a free and easy way to support our truly independent journalism
By registering, you will also enjoy limited access to Premium articles, exclusive newsletters, commenting, and virtual events with our leading journalists
Already have an account? sign in
Join our new commenting forum
Join thought-provoking conversations, follow other Independent readers and see their replies