Grenfell safety manager 'hoped for luck' while vents were not working, inquiry told
Residents not told about 'elevated level of risk' at 24-storey tower block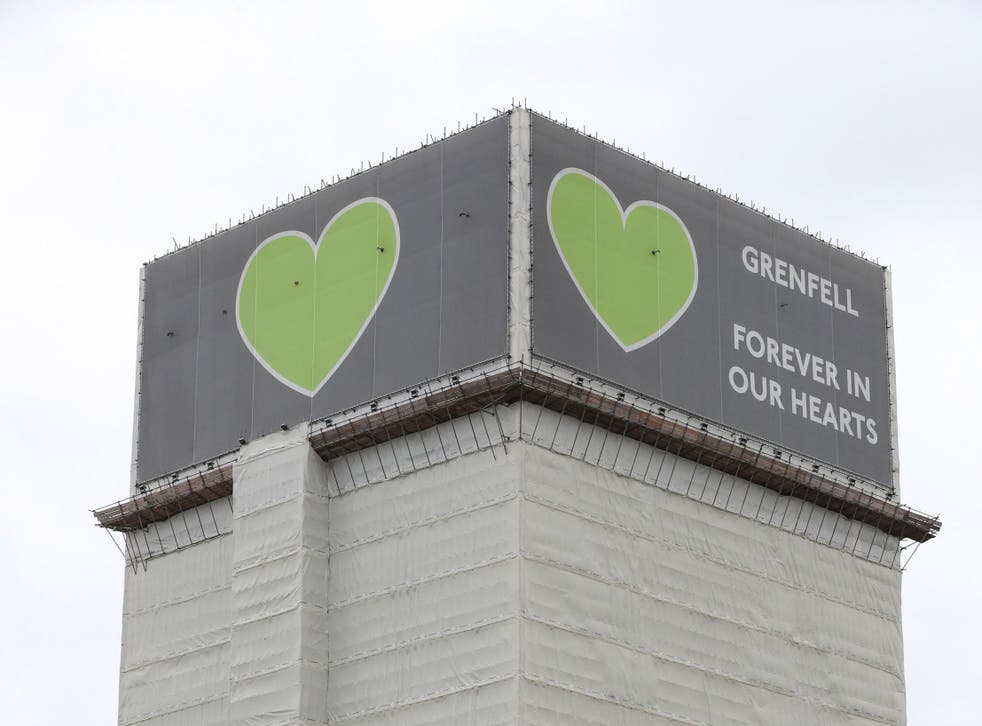 A health and safety manager at Grenfell Tower admitted to a colleague that they hoped "our luck holds and there are no fires" while the building went months without a fully-functioning smoke vent system, an inquiry has heard.
London Fire Bridge (LFB) issued a deficiency notice for the north-west London block in March 2014, warning that approximately 25 per cent of the automatic opening vents (AOVs) in common parts of the building were not working.
About 18 months later, a report for the Kensington and Chelsea Tenant Management Organisation (TMO) health and safety committee noted that there was an "elevated level of risk" at the building while the refurbishment of the ventilation system was completed.
However, residents at the 24-storey block were not told about the risk posed by the non-working vents.
At the inquiry into the fire that killed 72 people in 2017, the tower's refurbishment project manager Claire Williams was asked why residents were not informed of this heightened risk.
"I don't remember ever discussing it with anybody in terms of why we didn't say to residents," she said during an evidence session on Tuesday, adding that in hindsight they could have told residents about the issue.
In December 2014, Ms Williams informed Janice Wray, TMO's health and safety manager, by email that the work on the smoke vent system would not start until the new year.
"Let's hope our luck holds and there are no fires in the meantime," Ms Wray wrote in reply.
Lead Counsel to the inquiry Richard Millett QC asked Ms Williams whether it had occurred to her that the issue presented "a significant fire risk" to residents and that hoping for "luck" was "a wholly inappropriate and potentially very dangerous strategy to adopt".
"I didn't like the idea of luck for something like this, but there were other safety measures in the building," she replied, noting that the fire alarm system was working and there were alarms in people's flats.
Minutes from a meeting in September 2014 between the TMO and LFB fire safety team showed Ms Williams had said that the ventilation system would not be working "at full capacity" while work was being undertaken.
Inquiry chair Sir Martin Moore Bick said this phrasing suggested that the system would be working, but not at full capacity, which is different to saying the system was not working.
Ms Williams acknowledged to the inquiry that the minute "perhaps puts a false or rosy position on it, whereas clearly it wasn't working".
Other minutes from a Grenfell Tower project group meeting a few months later showed that the project manager had confirmed that the LFB were aware the smoke vents were not "fully functioning".
However, she rejected a suggestion that she was "gilding the lily to the LFB", arguing there was "no benefit from trying to hide anything".
"I think that the fire brigade meeting minutes were perhaps mis-phrased as this word 'fully' shouldn't be in there," Ms Williams said.
"I don't think there's any attempt to cover up. I think it's more just poor wording."
Additional reporting by PA
Join our new commenting forum
Join thought-provoking conversations, follow other Independent readers and see their replies