Cladding fitted to Grenfell Tower 'was never fire safety tested'
'The question that has to be asked is how on earth did this material come to be installed on all of those buildings?'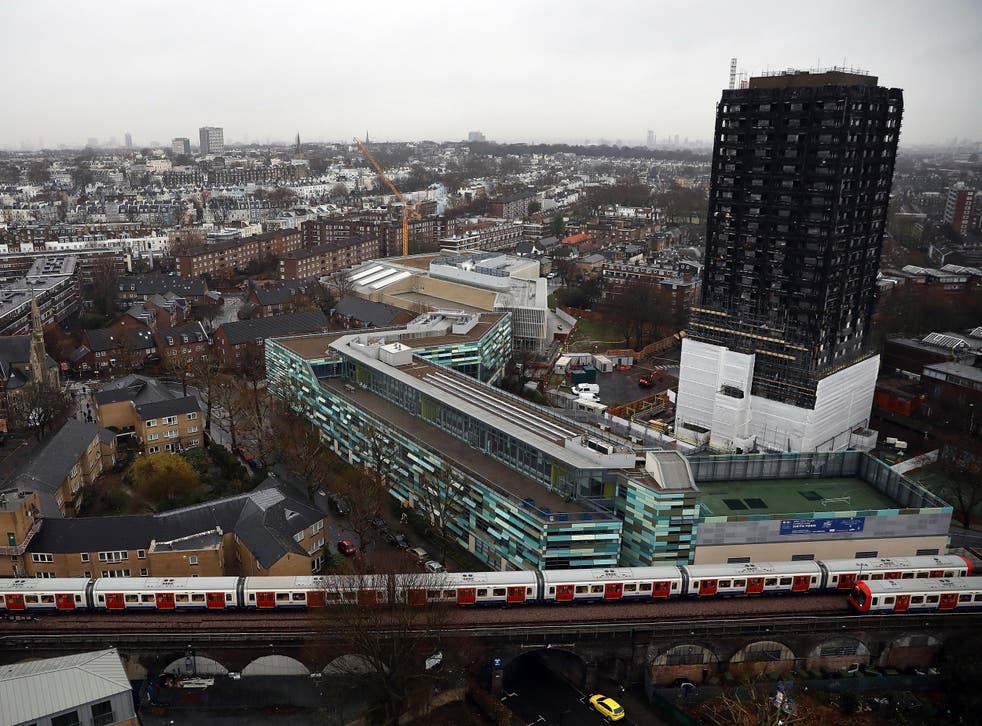 The cladding system fitted to Grenfell Tower was never subjected to fire safety testing, according to reports.
The panels installed on the block, which have since been found on 299 other high-rises, were apparently not put through large-scale lab examinations to test their combustibility before being fitted.
Sources claim three separate police investigations have yet to uncover any record of independent testing being carried out on the aluminium composite material (ACM) cladding installed on the North Kensington tower, according to a report by The Times.
"The question that has to be asked is how on earth did this material come to be installed on all of those buildings?" a source with knowledge of the investigations said. "Somehow or other, those materials have got on to 300 buildings without any tests being done or test results being produced."
The fire exposed serious questions about the suitability of the existing building regulations after it was suggested the "flammable" cladding had aided the rapid and "unprecedented" spread of the blaze, which killed 71 people in June last year.
Reynobond ACM panels were fitted to Grenfell Tower during a major refurbishment of the block in 2016.
It has previously been revealed that cost-cutting measures resulted in a cheaper but more flammable exterior cladding being installed on the tower in order to save £293,000 on the total £9.2m refurbishment.
To comply with the current regulations, external cladding has to be put through laboratory testing or a "desktop study", which allows a new product to be signed off if experts say they expect it to behave the same way in a fire as a similar product on the market.
Manufacturer Arconic has since removed the panelling from the market due to concerns over its fire safety.
In Pictures: Grenfell Tower after the fire

Show all 51
The Government announced an independent review into UK building regulations in the wake of the tragedy.
A preliminary report by chair Dame Judith Hackitt found the whole system was "not fit for purpose", with confusing rules and a lack of enforcement allowing construction companies to abuse the system.
The inquiry will report to the Ministry of Housing, Communities and Local Government. An MHCLG spokesperson did not respond to the claims reported by The Times but did confirm the department does not believe any wall system containing an ACM category three cladding panel, even when combined with limited combustibility insulation material at its core, would meet current building regulations guidance.
"Those carrying out building work, including the fitting of cladding systems, should comply with the requirements of the building regulations," a spokesperson told The Independent.
Register for free to continue reading
Registration is a free and easy way to support our truly independent journalism
By registering, you will also enjoy limited access to Premium articles, exclusive newsletters, commenting, and virtual events with our leading journalists
Already have an account? sign in
Register for free to continue reading
Registration is a free and easy way to support our truly independent journalism
By registering, you will also enjoy limited access to Premium articles, exclusive newsletters, commenting, and virtual events with our leading journalists
Already have an account? sign in
Join our new commenting forum
Join thought-provoking conversations, follow other Independent readers and see their replies