Grenfell survivors worry Notting Hill Carnival will overshadow latest council failure
'It's yet another kick in the teeth for those affected'
Sally Hayden
Sunday 27 August 2017 16:58 Comments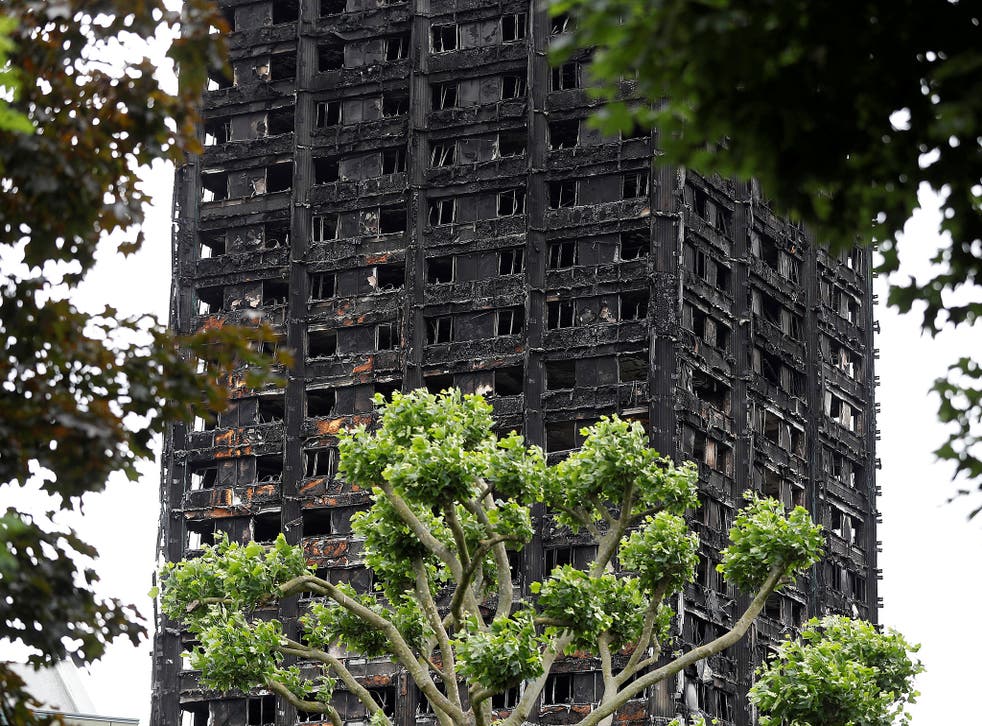 ​As Notting Hill Carnival attendees pay their respects to the people who died in the Grenfell Tower fire, survivors and local residents are dealing with the latest failure by the local council to respond to their concerns.
For the past five weeks, the central west London branch of care consumer watchdog Healthwatch has been collecting questions and complaints from local people and submitting them weekly to Kensington and Chelsea Council (RBKC) - who are required to respond in 20 working days.
But last week the council missed their deadline to respond to the first submission, which it received on 28 July.
Healthwatch has statutory power to hold both the NHS and the local council to account.
"It's yet another kick in the teeth for those affected by Grenfell," Clare Maloney told The Independent.
The volunteer running the Grenfell Humanitarian Information Report (GHIR), which provides up-to-date information for survivors, added that the people affected by Grenfell had used this mechanism as a platform to voice their questions and concerns in good faith.
"For RBKC to not even respond after so many grave errors and missteps on their part is a travesty and shows a monumental disregard for those affected and those whose lives were lost," she said.
Grenfell survivors release white doves at the start of Notting Hill Carnival
The three-page document is seeking answers to a range of questions about the still uncertain death toll, rehousing options, rent payments for people still living in the neighbourhood and queries about what support is available for the families of the dead.
Local people are concerned about air quality after experiencing dizziness, getting nose bleeds, and suffering from chest pains and insomnia, it reads.
Some people living in the area are worried about an increased risk of suicide and have been requesting access to trauma counsellors.
There are also concerns about the protection of vulnerable survivors who are being pressured by self-styled "community leaders" to sign up with particular law firms, the document says.
In Pictures: Grenfell Tower after the fire

Show all 51
There is a question about the process for rehousing and another about whether people from outside the area whose relatives died in the fire will be allowed to access any support.
"Trust has been lost as to date many people have not had responses to their queries- what are you going to do to change this?" reads a question under the sub-heading "getting information".
Another asks: "Can you provide a list of people who have died and a list of people who are missing?"
In a statement, Healthwatch Central West London said while RBKC acknowledged receipt of the questions, it had not provided a response. Healthwatch will now report that failure to the Royal Borough of Kensington and Chelsea Scrutiny Committee, and ask them to take action.
A RBKC spokesperson said: "Since the Grenfell Tower fire we have received unprecedented requests for information. We have spoken to Healthwatch and have offered to meet with them next week to discuss the best way of getting them the information they need.
"Public Health England (PHE) publishes weekly air quality reports online, which collect data from around the site. of Grenfell Tower. These reports continue to show low levels of air pollution, visit www.gov.uk/government/news/publichealth-advice-following-the-grenfell-tower-fire"
Register for free to continue reading
Registration is a free and easy way to support our truly independent journalism
By registering, you will also enjoy limited access to Premium articles, exclusive newsletters, commenting, and virtual events with our leading journalists
Already have an account? sign in
Join our new commenting forum
Join thought-provoking conversations, follow other Independent readers and see their replies