Grenfell Tower fire: NHS trusts asked to check cladding on hospitals 'as soon as possible'
Regulator NHS Improvement has warned staff to check hospital claddings after it was revealed at least 14 tower blocks across the country had the 'combustile' type which spread the fire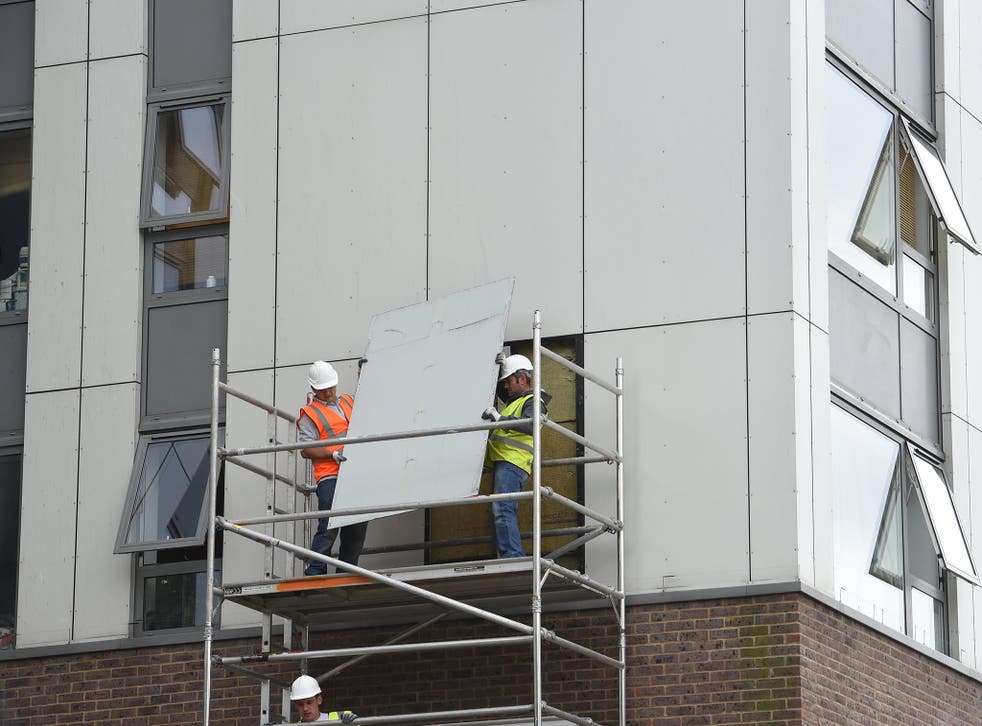 NHS trusts have been warned to check the cladding on their hospitals following the fire at Grenfell Tower in which at least 79 people are missing presumed dead.
In a letter seen by trade journal Health Service Journal, NHS regulator, NHS Improvement, warned facilities staff to provide any details of any cladding on their buildings and fire improvement schemes "as soon as possible".
It said: "Following the terrible fire at Grenfell Tower in London last week we are seeking to ensure all estates directors in NHS trusts have the best possible advice as soon as possible for any precautionary measures they may need to take with their buildings.
"I would also be grateful if you could urgently provide us with some essential information so we can make an assessment of where best to target our advice and support."
It comes as Government tests have revealed the flammable cladding used on the 24 storey tower has also been found on at least 14 other tower blocks in nine local authorities after a "small number" of samples were analysed by the Department for Communities and Local Government (DCLG).
A total of 600 council blocks are believed to have been fitted with cladding that now needs to undergo testing to determine if it is safe.
The regulator has confirmed to The Independent that it has written to all trusts in England telling them to check the cladding.
It is believed that regulators in Scotland, Wales and Northern Ireland have done the same.
Grenfell Tower survivors to be housed in 375 Kensington High Street

Show all 10
The London Metropolitan Police announced they were "considering manslaughter charges" as part of their investigation into the Grenfell Tower disaster after it was revealed residents had raised concerns about the cladding on more than one occasion.
Investigators have now confirmed the fire was started by a Hotpoint fridge-freezer before rapidly spreading up the tower via the "combustible" plastic-based cladding.
Detective Superintendent Fiona McCormack said: "We are looking at every criminal offence from manslaughter onwards, we are looking at every health and safety and fire safety offences and we are reviewing every company at the moment involved in the building and refurbishment of Grenfell Tower".
People have expressed outrage that the management company responsible for the block, the Kensington & Chelsea Tenant Management Organisation (KCTMO), opted for the cheaper, flammable plastic-based cladding rather than a mineral ore version during renovations at the tower in 2016.
Chancellor Philip Hammond later revealed this type of cladding is illegal for use on tall buildings in the UK along with Germany and the US as had previously been reported.
Angry residents briefly stormed Kensington Town Hall last week in protest at the lack of support and information in the days following the fire.
Kensington & Chelsea Council, which owns the block, has been criticised for its slow response to the fire. Management of the relief effort was eventually taken over by several other London authorities and the Red Cross.
Join our new commenting forum
Join thought-provoking conversations, follow other Independent readers and see their replies