Grenfell Tower firefighters will be offered free therapy after trauma of blaze
'The men and women that went into the tower that night saw some horrific things'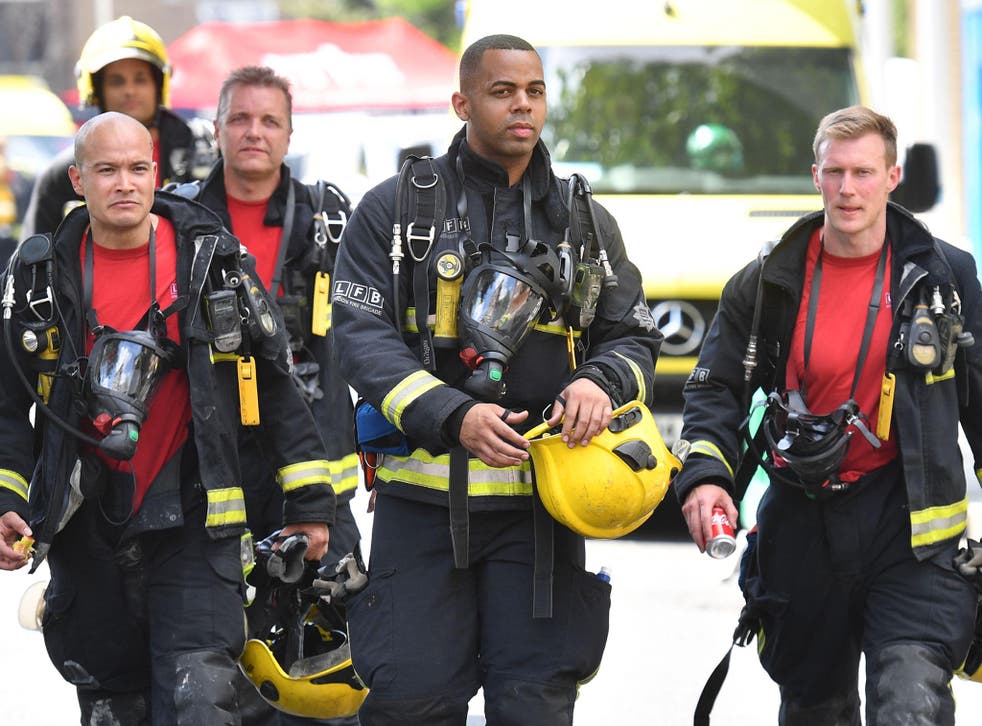 The firefighters who tackled the Grenfell Tower fire will be offered free counselling to help them deal with the trauma of the blaze.
More than 300 professional counsellors and therapists have offered to provide free sessions after a programme run in north Kensington asked for volunteers, The Sun on Sunday reports.
A source told the paper: "The men and women that went into the tower that night saw some horrific things. There were bodies in the hallway as they battled to get up the tower to rescue more women and children that were screaming for their help.
"The blaze was on an incredible scale, the worst fire in recent history.
Police: Grenfell fire was started by Hotpoint fridge-freezer and spread to 'combustible' cladding
"The firefighters are obviously trained and have dealt with awful things in the past but nothing prepares for you witnessing a tragedy of this magnitude.
"More than 300 counsellors will now be on offer to help them with one-on-one sessions.
"The response from them has been astonishing and hopefully they will be able to reach out to the men and women who tried to save people on that awful night."
The therapists are also due to work with residents who escaped the fire.
The latest figures suggest that at least 79 were killed in the blaze, but the death toll is still expected to rise.
Grenfell tower fire

Show all 42
Shadow Home Secretary Diane Abbott has claimed "hundreds of people died" in the tragedy.
It comes amid reports that experts believe the design of Grenfell Tower contributed to the way it became engulfed in flames in a matter of minutes.
The 10 columns up the side of the building represent an unusual design, and when fitted with combustible cladding and flammable insulation they could create an air gap.
Investigators think the cladding and triangular-shaped concrete columns led to a so-called 'chimney effect': a space through which the flames were able to race up the side of the tower.
Join our new commenting forum
Join thought-provoking conversations, follow other Independent readers and see their replies