Kensington council leader refuses to say if he will resign over Grenfell Tower fire, insisting response was 'effective'
Nick Paget-Brown is told some people view Kensington and Chelsea as a 'rich borough, represented by rich people who don't care about the poor, have contempt for poor people'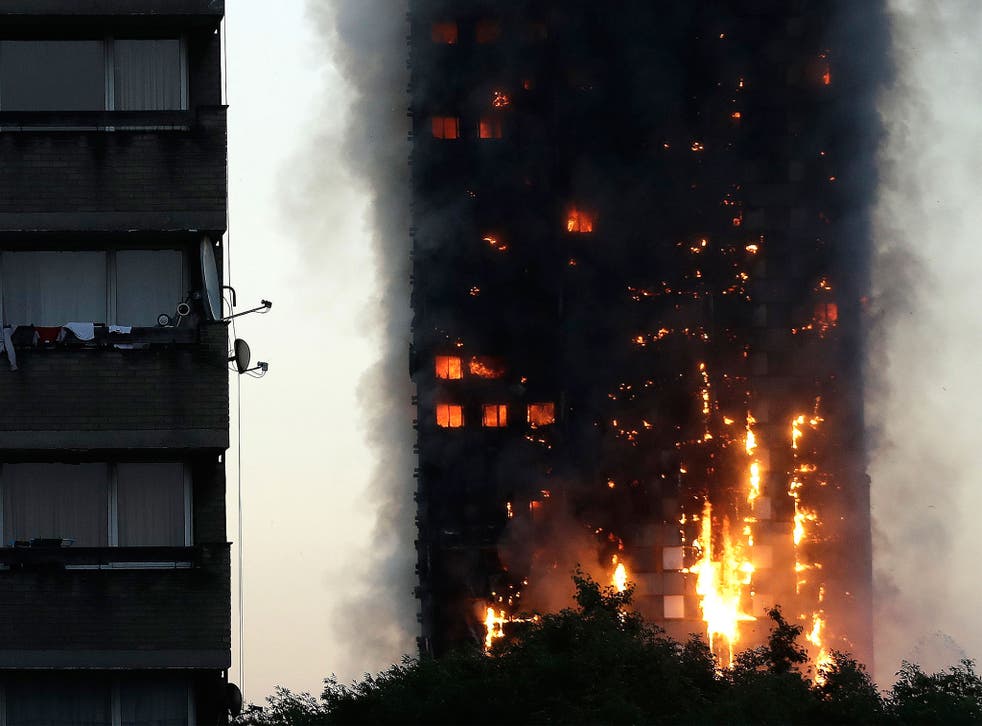 The leader of Kensington and Chelsea Council has refused to say whether he will resign amid criticism of the local authority's response to the Grenfell Tower disaster.
Nicholas Paget-Brown, a Conservative, also insisted there had been an "effective" relief effort to help those made homeless by the fire which swept through the block of flats, killing at least 58 people.
He made the claim despite Theresa May saying the "support on the ground for families who needed help or basic information ... was not good enough" and criticism from Jeremy Corbyn that the "wealthiest borough in the country" appeared to lack the necessary resources to deal with the crisis.
Asked on BBC Radio 4's World at One programme if he was going to resign, Mr Paget-Brown said this was "not a matter for now".
"My immediate priority as leader of this council is to make sure we can support those vulnerable people ... who are facing very, very difficult times. I accept that," he said.
"That is my priority at the moment. There will be an inquiry into how this awful fire started, why it spread so quickly and the basis on which that refurbishment took place. I will give my evidence to that inquiry."
He admitted that the borough did not have all the resources required to deal with a disaster of this type and had needed outside help.
But Mr Paget-Brown said: "There's an effective, coordinated relief effort on the ground and I'm sorry if people haven't seen that."
Under pressure from the interviewer Mark Mardell, he later said: "This was a huge, sudden disaster, a complete tragedy and no one borough alone would be able to cope with the scale of it.
"I accept that in the early days, the support has not been as coordinated as people would want."
Kensington and Chelsea Council has faced criticism over its decision to build up a reserve fund of £274m. The shadow Communities Secretary, Andrew Gwynne, told The Independent the council needed to "immediately explain itself" over why the funds were not used to ensure safe housing.
But Mr Paget-Brown told World at One that this money was used to "invest in new facilities" in the area, such as a new academy for local children, new leisure centres and upgraded housing.
"There is a real housing crisis, I accept that, but that is true for every borough in London," he said.
In Pictures: Grenfell Tower after the fire

Show all 51
He appeared to criticise central Government housing policy for putting councils in a double bind.
"The requirement on local authorities to provide housing at the same time as being required to either sell off stock or sell off high-value parts of the stock are putting two counter pressures on most London boroughs," he said.
Mr Mardell put it to Mr Paget-Brown that some people felt Kensington and Chelsea was a "rich borough, represented by rich people who don't care about the poor, have a contempt for poor people".
"Mark, I'm trying to avoid going into that political charge and I understand why people are making it," he replied.
"All I can say is that, for the last 40 years, Kensington and Chelsea Council has invested in north Kensington and has tried to improve the quality of life in north Kensington, which is one of the poorest areas of London."
Asked if he understood the lives of people who had lived and died in Grenfell Tower, the Tory councillor, his voice faltering at times, said: "I have thought of little else ... since Wednesday in the middle of the night when the phone rang, of people absolutely terrified, trapped in a high-rise building.
"I feel, I can hardly imagine the awfulness of those moments. I think do understand that.
"I also understand the more chronic difficulty of people living on low incomes ... the borough I believe does understand that.
"My immediate priority is to try and provide that support and show the tradition Kensington and Chelsea has had of supporting vulnerable people as best we can. We do need help."
Join our new commenting forum
Join thought-provoking conversations, follow other Independent readers and see their replies