Grenfell Tower fire: Kensington council warned it should review use of cladding months before fatal blaze
Government is preparing public inquiry into the disaster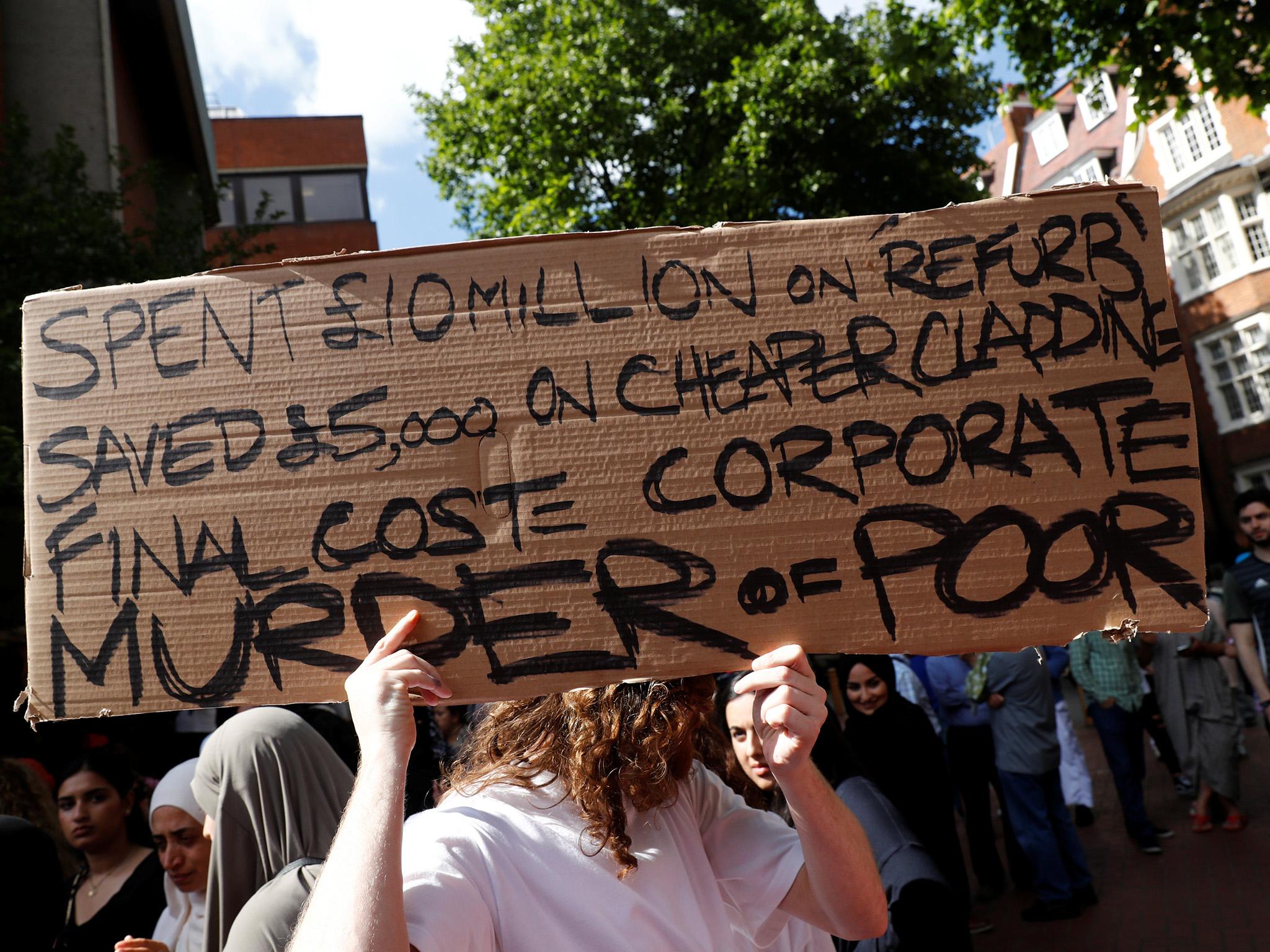 Kensington and Chelsea council was warned it should review the fire risk posed by external panelling on its buildings months before the devastating Grenfell Tower fire.
London Fire Brigade wrote to all councils in the capital after a faulty tumble dryer caused a huge blaze in Shepherd's Bush in August 2016.
Its analysis found exterior panelling may have contributed to the spread of the fire on the outside of the Shepherd's Court flats building – similar to the effect seen in Wednesday's inferno in north Kensington.
The cladding attached to the outside of Grenfell Tower during a refurbishment in May 2016 was made of aluminium and polyethylene, different to that in the Shepherd's Court incident, which was constructed of plywood and polystyrene, according to a report in Inside Housing.
A London Fire Brigade spokesman said in a statement to The Independent: "Tests were carried out by the brigade's scientific advisors on exterior panels from the block of flats at Shepherd's Court as part of our investigations into the cause of last August's fire.
"These revealed materials that formed part of the panels' construction may have contributed to the spread of the fire on the outside of the building.
"We have written to Hammersmith and Fulham Council and all other London boroughs to inform them of the results and have advised that they review the use of these panels in their buildings and take appropriate action to mitigate the fire risk."
Kensington and Chelsea council did not respond to a request for information about its response to the letter by the time this article was published.
In Pictures: Grenfell Tower after the fire
Show all 51
But a chartered surveyor told The Independent the authority may not have had enough staff to examine its entire estate for potentially flammable external cladding.
Arnold Tarling, of Hindwoods, said: "They won't have the people to go around and check every building.
"How many thousands of properties are being built? Leisure centres, schools, God knows where this stuff is. Doctor's surgeries, hospitals, where the hell is it?
"I would support a ban on any flammable cladding."
Theresa May could "take an executive decision" to ban all cladding until its safety is assessed, he added.
In the wake of the fire, which claimed at least 30 lives, reports suggested other local authorities were suspending or reviewing construction projects that included cladding.
The Prime Minister has ordered a public inquiry to find out how the tragedy occurred.
Documents from the Kensington and Chelsea Tenant Management Organisation said it had been in "close liaison" with the fire brigade "throughout the duration of the project", which cost some £8.6m.
A board meeting report from November 2016 added: "At the conclusion of the work some of the operational firefighters from the local fire station attended an onsite briefing where the contractor demonstrated the fire safety features of the building."