Grenfell Tower fire: Local Tory councillor warns of 'summer of unrest'
Eve Allison said residents and community members 'wanted to see heads roll'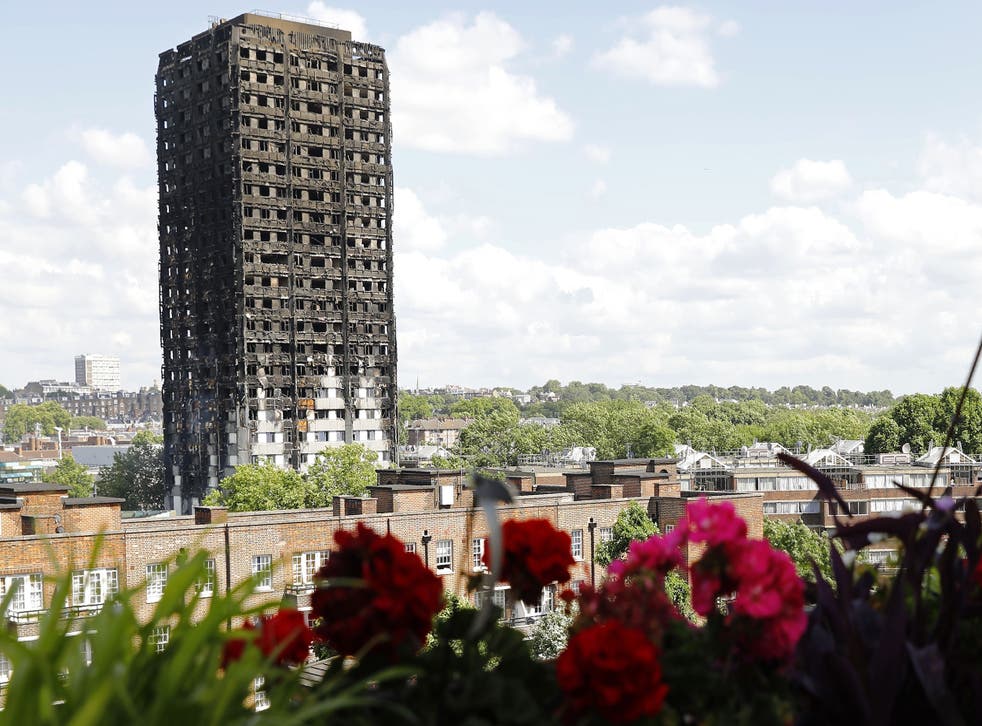 A Kensington councillor has warned of a "summer of unrest" after a fire swept through a residential tower block, killing at least 70 people and causing chaos for hundreds of families.
Conservative councillor Eve Allison spoke of the anger and grief in her borough following the Grenfell Tower disaster. While dozens of people await to be re-housed, many victims of the blaze remain unaccounted for.
"Out on the street the community would like to see heads on spikes," she said.
"It's not just Nick Paget-Brown [chief of council in Kensington and Chelsea], it's other people that people are calling for, for heads to roll."
She said local people were protesting the salaries of top civil servants, pay packages which Ms Allison said were "disconcerting and troubling".
"I think we're going to have a summer of unrest, to be honest," she said.
Prime Minister Theresa May announced a £5 million emergency fund on Friday. Former residents will be given £500 in cash and paid a further £4,500 bank payment this week.
Despite warnings of survivors suffering from PTSD, many people have been re-housed in high-rise flats.
In Pictures: Grenfell Tower after the fire

Show all 51
Councillor Allison explained that refurbishments on the tower, which finished in June last year, cost £8.6 million out of a budget of £10 million, and from a larger "pot" of £57 million for refurbishment across the borough.
The council decided not to pay an extra £5,000 for fireproof cladding which might have stopped the fire from spreading so quickly, and the cheaper version of the material is banned in the US and Germany.
Nearby the blackened shell of Grenfell Tower are the council-owned buildings of Markland House, Frinstead House and Whitstable House, and Ms Allison said she had "so many tips coming in that things there aren't tip top either."
"I think this is a wake-up call for us and we have to get our house in order," she added.
Council chief Paget-Brown insisted officials were on the ground "very soon" after the fire broke out and told Radio 4 that he felt "terrible about the whole position we find ourselves in".
Emotional tribute from firemen to Grenfell Tower victims
"All I'm keen to say is there is an effective, coordinated relief effort on the ground and I'm sorry if people haven't seen that," he said.
Ms Allison told Sky News, however, that the scene of the fire was "chaotic" with "no agency on the ground" at first, but she said she was "happy" that residents could now access a "one stop shop" to get help.
She said the disaster had mostly impacted people of colour and who were "classed as deprived".
"It's taken a dreadful inferno with almost 80 people cremated to death for someone like me and for the community to be seen and to be heard," said Ms Allison, who is black.
She added: "When everything kicked off there wasn't any agency on the ground and it was quite chaotic and scary and that should not be happening in a first world country.
"Kensington and Chelsea is one of the richest boroughs in Western Europe and it beggars belief – that's what I've been hearing as I go around – this should not be happening in a fist world country."
A minute's silence was held today for everyone affected by the blaze.
Officials said the death toll is likely to rise over the coming weeks and some people may never be identified due to the intensity of the flames.
Join our new commenting forum
Join thought-provoking conversations, follow other Independent readers and see their replies